Redskins tight end Vernon Davis may have found his career after football.
Alongside Michael Strahan and Greg Olsen, Davis made was part of short skit on Comedy Central's "Inside Amy Schumer," which aired a new episode on Thursday night and satirizes and reverses the concept of fantasy football.
The skit begins with three regular guys at a bar watching football and getting angry because their fantasy players are having poor games and therefore aren't collecting them any points. They yell at the TV and slam the table down in disgust. One guy even trades Davis from his team because he drops a pass.
Those same NFL players happen to be watching the trio on TV at another bar, and start wagering on the regular guys' jobs – Vernon Davis, in this alternate universe, hangs out with Strahan and Olsen for fun – agonizing over the fact that one of them dropped his beer.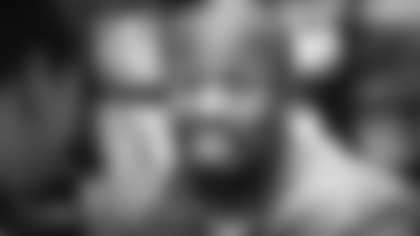 Davis tells the group he picked up an Average Joe off the waiver wire, which earns a bunch of groans. "I like him, I think he's a solid emailer," Davis replies. "His most recent reply all got a lot of LOL's and even one ROTFLMAO."
Cut to the Average Joe on TV at his cubicle and he gets denied a LinkedIn request. Davis flips out.
"I gotta bench this guy," he yells.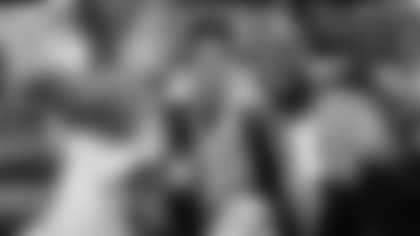 I have purposefully left out some of the more vulgar language that accompanies this sketch, which features its fair share of foul discourse, so those looking to find the video should be advised.
They should also be prepared to laugh, and to consider how natural Davis looks in front of the camera. Schumer may need to make this a running gag this season.