After months of anticipation, the Washington Football Team is getting ready for training camp, which is scheduled to begin July 28.
This year's version of camp will be unlike any other the players or coaches have experienced in their careers. Rather than spending August in Richmond, Virginia, head coach
Ron Rivera and the 90-man roster will be at the club facility in Ashburn. There will also be new measures in place to keep the team safe while practicing during the COVID-19 pandemic.
Fans will not be allowed to attend practices as they had in previous years, but they will still be paying attention to their favorite players to see how they will perform over the next five weeks. There are players like quarterback Dwayne Haskins Jr. who are expected to progress this season, while others will begin competing for starting roles.
Here are five players for Washington fans to watch during training camp:
1. WR Antonio Gandy-Golden
Gandy-Golden, who is known for a litany of talents off the field, became one of the most prolific weapons in Liberty's history. He ranked fourth in the nation last year with 1,396 receiving yards while averaging 17.7 yards per reception.
"He's a big, physical receiver," Rivera said of Gandy-Golden after the draft. "He's got good size, good speed, good play speed, he's a physical player. He's a guy that can make his presence felt...in the red zone, certain short yardage."
Rivera believes Gandy-Golden will "develop and grow" into a player who can impact the offense. He'll be able to learn from players like Terry McLaurin and Steven Sims Jr. in an offense led by Scott Turner, who has a history of helping young receivers post career numbers.
He'll also have a chance to compete for the No. 2 receiver spot opposite McLaurin. And since he has recently been working out with Haskins over the summer, the second-year quarterback has already seen Gandy-Golden's talent.
2. LB Ryan Anderson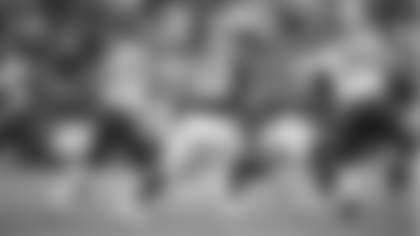 Rivera and defensive coordinator Jack Del Rio are not certain what role linebacker Ryan Anderson will play in the new 4-3 defense, but they do recognize his unique skillset.
"We're excited about him getting more opportunities," Del Rio said. "Looking at the film, he did some nice things. So yeah, we're looking forward to getting Ryan involved."
Anderson, who finished the 2019 campaign with 43 tackles and four sacks, became a routine starter during the final quarter of the season once Ryan Kerrigan was placed on Injured Reserve. He started in four of the last five games and recorded three sacks, four quarterback hits, four forced fumbles and 18 total tackles.
Anderson already has the support of his teammates; safety Landon Collins said he should have had "10 sacks" last year, while defensive tackle Jonathan Allen thinks Anderson is primed for a big year.
After two years without significant playing time, Anderson showed he is capable of filling a multitude of roles. Aside from his tackling skills, he also proved he can be an effective pass-rusher. Rivera has said several times that he values position flexibility, so there is a good chance he will find a spot for Anderson on defense.
"Ryan Anderson is a guy we obviously have to find a home for," Rivera said. "We have to find how we can use Ryan with his particular skillset."
3. RB Antonio Gibson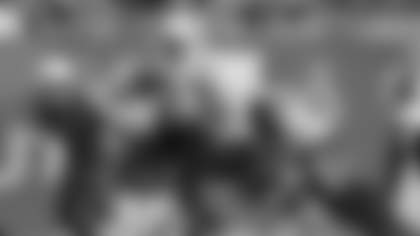 Speaking of position flexibility, there are few incoming players that can offer it as much as rookie running back Antonio Gibson.
Gibson, who was drafted No. 66 overall, had 1,104 yards from scrimmage and scored 12 touchdowns during his senior year at Memphis. Although he was primarily a receiver, Gibson rushed for 369 yards while averaging 11.2 yards per carry.
"We're excited about this kid, man," said Vice President of Player Personnel Kyle Smith. "He's a swiss army knife, obviously was playing a little bit of wide receiver and running back at Memphis. He's a return specialist, he's got good hands, he's 228 pounds, he runs fast, he plays fast, he's got physicality to him."
In Washington's pre-draft evaluations of Gibson, Smith and Rivera were impressed with Turner's plans for him in his variation of the Air Coryell offense. Despite his skills as a rusher and pass-catcher, Turner views Gibson as a "true running back."
"That's what he showed through the draft process," Turner said. "That's what we're going to try to do with him, just recognize what he does well, have him do it, and as he matures as a player, if he can handle it, he'll get more and more action."
Gibson is one of seven running backs on the roster -- a group that also includes Adrian Peterson and Derrius Guice. He will have to compete for a spot in that rotation, but his ability as a receiver could give him more chances to get on the field. He doesn't know what his full role will be yet, but he wants to make an impact "right away."
"I'm selfless, I'm going to always put in the work to do what I need to do. I love giving back," Gibson said. "Just a respectful young kid that's ready to work."
4. DE Chase Young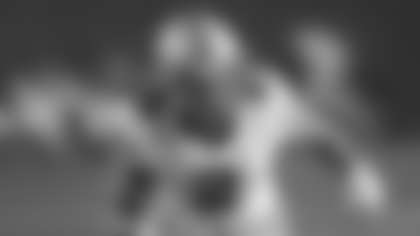 There will be plenty of talented players in Ashburn for training camp, but No. 2 overall pick Chase Young will undoubtedly get most of the attention.
Washington fans know Young's college stats by now. They know he is regarded as one of most talented edge rushers to come out of the draft in recent memory and the odds-on favorite to win NFL Defensive Rookie of the Year honors.
The only thing people don't know is how quickly Young will make an impact on defense. Rivera, however, feels the former Ohio State Buckeye's presence will be felt immediately.
"I believe we've taken the guy that will impact not just his position group, not just the linebackers, not just the [defensive backs], but I think the entire football team," Rivera said after Young was drafted. "That's why we did what we did."
Young said he wanted to be a "sponge" this offseason, and by all counts, he has achieved that. Kerrigan said he is impressed with how quickly Young has picked up the defense, and Del Rio said Young has a "complete toolbox" of skills.
There is no speculation that Young is going to play in the 2020 season; he will add his skills to the already talented gauntlet of pass rushers on Washington's defensive line.
Still, it will be exciting to see Young on the field with Allen, Kerrigan and 2019 first-round pick Montez Sweat for the first time.
"I'm just preparing the hardest I can to make sure I have a pretty big impact that first game on the field," Young said. "I'm just doing my best to stay in shape and just working to be the best football player I can be. So expectations, I'm not really thinking about that. I'm just thinking about being the best player I can be and putting in the preparation to do so."
5. QB Dwayne Haskins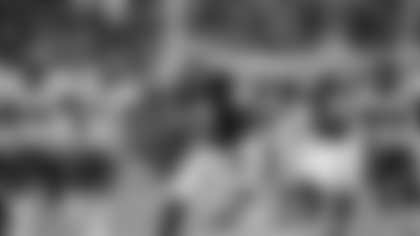 Rivera and Turner have made it clear they are excited about what the new scheme can bring to Washington's offense, but all the optimism will rely heavily on how Haskins has prepared for his second season.
Haskins has responded to Rivera's challenge for him to step up, be a leader and make decisions that franchise-style quarterbacks make in the offseason. He stood out during the virtual classroom sessions, and he has been working out with his receivers all summer. On top of that, he will report to camp with a slimmer figure, as he has dropped 11 pounds and 7% body fat.
"Dwayne's doing a great job. You can tell he's putting the work in away from the meeting time, and he's working at it and doing as much as he can," Turner said. "The physical side of it, you know, I know he's doing a lot of it on his own."
Washington traded for quarterback Kyle Allen in the offseason, but the expectation is for Haskins to begin camp as the starting quarterback. Haskins said in June he wants to be "the face of the franchise," and every decision he has made has reflected that drive.
"I'm going to deliver, it's never a question about that. … Biggest thing for me is to be prepared mentally, physically, emotionally, spiritually, and what I'm doing. I'm looking forward to being a great leader for this football team this year."
Haskins has made the most of this offseason, but now his work will need to pay off during camp. That is the next stage of his development, and it sounds like he has earned Rivera's confidence.
"I appreciate the attitude and effort that he has approached this with," Rivera said. "I am really looking forward to seeing him in person. I am pretty excited to see him in person when we have an opportunity to get better as a football team."