In a year full of distance, change, and difficult circumstances, Washington Salute made it a priority to adapt, innovate, and stay connected with the military community any way possible in 2020. From adaptive virtual events in April and May to a state-approved Military Filming Day in August, the Washington Football Team continued to learn and innovate new opportunities to connect the community with a brand-new coaching staff and team. Eventually in October the platform found its stride and coordinated a Touching Base Tour on fifteen military installations across the region boosting morale and feeding over 1,500 military members. At the end of an inconceivable season and NFC East Championship, we're happy to look back and thank all of you for allowing us to re-introduce our team to the fans that made it possible.
Washington Salute has been recognized by senior military leadership and the National Football League on several occasions this season because of it's ingenuity interacting with its military community. We thank all of the fans that tuned in this season and continued cheering week-in and week-out this season. Join us as we look back on all of our favorite moments, events, and campaigns that kept us connected with all of you! This is our thank you letter to all of those who've stuck with us in 2020.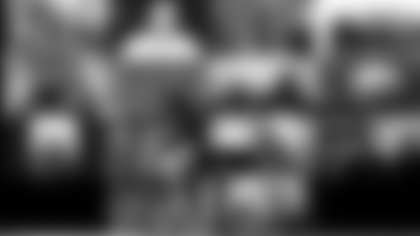 At the very beginning of the national pandemic, the Washington Football Team was committed to keeping the community as safe and healthy as possible. The team donated the FedExField parking lots to serve as a COVID-19 testing clinic for the Maryland National Guard in March, April, and May while working with partners to provide food and beverages for service men and women on the frontlines.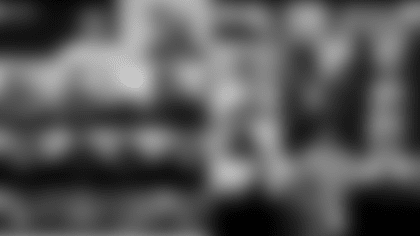 Throughout June and July, Washington Salute was committed to preparing for a variety of in-season scenarios based around league and state regulations on fan interaction. On August 17th, the Washington Football Team announced the 2020 season would open without fans at FedExField. Therefore, the team hosted one-hundred and fifty military members at FedExField representing the United States Air Force, United States Army, United States Coast Guard, United States Marines, and United States Navy. They would additionally host Ceremonial Bands and Silent Drill Teams. They'd call this Military Filming Day (August 21st) maintaining a twenty-year tradition honoring and recognizing military members every home game at FedExField that season.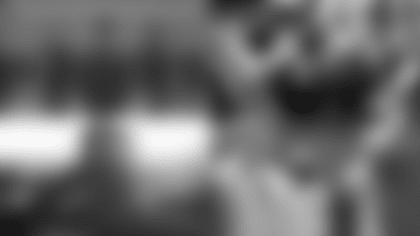 The season was officially underway. During the first game at FedExField, Washington Salute virtually celebrated the United States Air Force's Birthday with messages from senior U.S. Air Force (including Major General Ricky Rupp) and announcing the first ever Tour of Joint Base Andrews with the First Ladies of Football. Following the triumphant comeback win over Philadelphia, three First Ladies of Football were to visit Joint Base Andrews the next day, meet thousands of airmen from around the country stationed at Andrews, and a hands-on tour of their day-to-day procedures.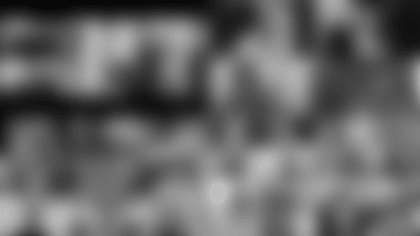 As the season had merely just kicked off, fans found themselves virtually engaged with the team on every channel each week leading into the broadcast. A lineup of new Washington Football Team shows debuting (The Game, The Legacy, The Lab, The Life, The Fit, and The Beat). Joining virtual rally's and watching digital Gameday Live with the booth, fans were brought into every aspect of our players' lives. Military Appreciation Club members were given the exact same treatment throughout the month of October. Fans were kept up-to-date via digital blogs as Salute traveled to fifteen military installations on the Touching Base Tour leading into a jampacked Salute to Service Month in November.
The Touching Base Tour Presented by GEICO Military was a fifteen installation tour where Washington Salute distributed branded gear, protective masks, and Buffalo Wild Wings Gift Cards to military members stationed on the following installations between October 5th and November 2nd: Joint Base Andrews, Joint Base Anacostia-Bolling, Fort Lee, U.S. Coast Guard Headquarters, Fort Myer, Fort Belvoir, Marine Corps Base Quantico, Henderson Hall, Navy Yard, Marine Barracks Washington, Naval Support Activity Bethesda, Walter Reed National Military Medical Center, Fort Eustis, Langley Air Force Base, and Norfolk Naval Station.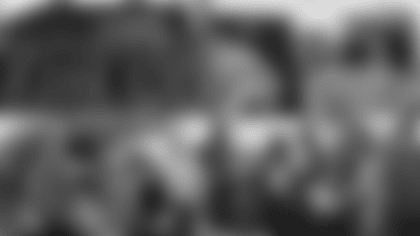 Salute to Service Month was an exciting five-week span featuring a variety of virtual touch points between the team and military community. Virtual events featured: a Gaming Tournament with Wounded Warrior Project featuring Kam Curl and Saahdiq Charles (October 27th), Connecting Generations Panel Discussion with Tuskegee Airman Brigade General Charles McGee featuring Jason Wright & Doug Williams (October 29th), Salute to Service Fan Cutout Sailor Surprise with Fort Belvoir Community Hospital Medical Staff (November 7th), the Salute to Service Game presented by USAA (November 8th), a Virtual Tour of Walter Reed featuring Head Coach Ron Rivera and Quarterback Alex Smith (November 10th), a CHAIRity Yoga Event with Women of Washington! and Blue Star Families (October 17th), Military Brand Journey Panel with 10 Veterans (November 20th), HBCU ROTC Scholarship Surprise with Detachment 130 featuring Jason Wright & Head Coach Ron Rivera (October 31st), and Pass for Peace with the HEADstrong Project featuring Doug Williams and Gary Clark (December 1st). Throughout the month, fans also enjoyed Messages to our Troops Sweepstakes and featured Veteran's Day Campaigns featuring our Joint Chiefs of Staff (General Charles CQ Brown, General Jay Raymond, Mark T. Esper, & Admiral Karl L. Schultz). National Guard Members enjoyed Pizza Parties at the DC Armory every home game in November presented by Paisano's Pizza, as well.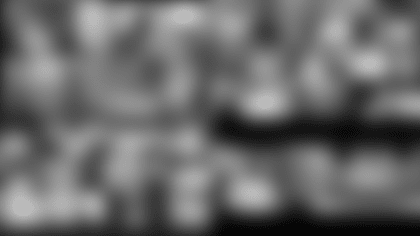 After an exciting week seventeen victory of the Philadelphia Eagles, Washington Salute capped the season celebrating the team's first playoff berth in five years with virtual pizza parties. Parties included Blue Star Families, ROTC Detachment 130 Commanders, students from Capital Guardian Youth ChalleNGe Academy, World War II Veterans from Friends of the World War II Memorial, and students from Children of Fallen Patriots Foundation. Each participant received a pie from Papa John's and gave us their gameday prediction.
Once again, we thank all of our fans for staying engaged and loyal to our team and the Washington Salute platform this season. You are appreciated by many! Here's to another fantastic year ahead!