Gameday Graphic for Game on 11/8/2009


The Redskins travel to Atlanta to take on the Falcons on Sunday, Nov. 8 at the Georgia Dome. Kickoff is 1 p.m. ET.
The Georgia Dome uses an artificial surface called FieldTurf. The stadium seats 71,228.
It is the third of four games the Redskins will play against the NFC South this season. The Redskins are 1-1 against the NFC South: they defeated the Tampa Bay Buccaneers 16-13 at FedExField and lost to the Carolina Panthers 20-17 at Bank of America Stadium.
The Redskins are 2-4 in NFC play so far this season, but 0-3 in road games. They lost to the New York Giants 23-17 at the Meadowlands in Week 1, the Detroit Lions 19-14 at Ford Field in Week 3 and the Panthers in Week 5.
The Redskins-Panthers game will be televised to a regional audience on FOX.
On radio, the game will be broadcast locally on the Redskins Radio Network. Larry Michael calls the play-by-play with former Redskins and Hall of Famers Sonny Jurgensen and Sam Huff adding color commentary. Former Redskin Rick 'Doc' Walker reports from the sidelines.
Jorge Andres and Mario Alfaro call the game in Spanish on ESPN Deportes 730.
---
PROJECTED STARTING LINEUPS
OFFENSE
Pos.
Redskins
Falcons
WR
89 Santana Moss
84 Roddy White
LT
74 Stephon Heyer
72 Sam Baker
LG
66 Derrick Dockery
63 Justin Blalock
C
61 Casey Rabach
62 Todd McClure
RG
63 Will Montgomery
73 Harvey Dahl
RT
71 Mike Williams
77 Tyson Clabo
TE
86 Fred Davis
88 Tony Gonzalez
WR
11 Devin Thomas
12 Michael Jenkins
QB
17 Jason Campbell
2 Matt Ryan
FB
45 Mike Sellers
34 Ovie Mughelli
RB
26 Clinton Portis
33 Michael Turner
DEFENSE
Pos.
Redskins
Falcons
DE
99 Andre Carter
98 Jamaal Anderson
DT
96 Cornelius Griffin
95 Jordan Babineaux
DT
92 A. Haynesworth
93 Thomas Johnson
DE
93 Phillip Daniels
55 John Abraham
SLB
98 Brian Orakpo
54 Stephen Nicholas
MLB
59 London Fletcher
50 Curtis Lofton
WLB
52 Rocky McIntosh
53 Mike Peterson
LCB
23 DeAngelo Hall
20 Brent Grimes
RCB
22 Carlos Rogers
23 Chris Houston
SS
37 Reed Doughty
26 Erik Coleman
FS
30 LaRon Landry
28 Thomas DeCoud
SPECIAL TEAMS
Pos.
Redskins
Falcons
P
3 Hunter Smith
9 Michael Koenen
K
6 Shaun Suisham
1 Jason Elam
H
3 Hunter Smith
9 Michael Koenen
LS
67 Ethan Albright
46 Mike Schneck
KOR
31 Rock Cartwright
14 Eric Weems
PR
82 A. Randle El
14 Eric Weems
---
Washington leads the series against Atlanta with a 14-5-1 edge in a series that dates back to 1966.
Washington and Atlanta have played only twice in the regular season in the last 15 years.
The two teams last met in the regular season in 2006. The Falcons came from behind to defeat the Redskins 24-14 at FedExField.
Jason Campbell made his third career start in the game and struggled in the passing game, completing 18-of-38 passes for 217 yards, one touchdown and two interceptions. Santana Moss caught a 42-yard touchdown pass to help the Redskins build a 14-0 lead.
The Falcons came back behind an impressive running game that totaled 256 yards, including a 69-yard touchdown run by Jerious Norwood, as they rallied to win in the second half.
The two teams last played at the Georgia Dome in 2003, when the Redskins came from behind to defeat the Falcons 33-31 at the Georgia Dome. Patrick Ramsey threw for 356 yards and two touchdowns on 25-of-39 passing. Falcons' running back T.J. Duckett ran for two touchdowns.
The teams have met in the postseason once, with the Redskins taking a 24-7 win over Atlanta at RFK Stadium on Jan. 3, 1992 in an NFC Divisional Playoff game.
---
REDSKINS 2009 RANKINGS
Offense
Rank
Yards/Game
Total Offense
24
296.0
Rushing Offense
26
93.4
Passing Offense
20
202.6
Defense
Rank
Yards/Game
Total Defense
4
283.4
Rushing Defense
22
118.6
Passing Defense
2
164.9
 </tbody>

FALCONS 2009 RANKINGS
Offense
Rank
Yards/Game
Total Offense
17
339.9
Rushing Offense
17
111.1
Passing Offense
14
228.7
Defense
Rank
Yards/Game
Total Defense
29
378.1
Rushing Defense
23
121.7
Passing Defense
31
256.4
---
FAMILIAR FACES ON THE FALCONS
Assistant head coach-secondary coach Emmitt Thomas has a long history with the Redskins. In 1986, he was the Redskins wide receivers coach and then spent the next eight years (1987-94) as the defensive backs coach. Seven of Thomas's nine years in Washington were spent under Joe Gibbs. Thomas coached Art Monk and Darrell Green and was inducted into the Hall of Fame (as a Kansas City Chiefs cornerback) alongside both Monk and Green in 2008.
Falcons quarterbacks coach Bill Musgrave coached in Washington in the same capacity in 2005. He helped tutor Jason Campbell for one season.
Wide receivers coach Terry Robiskie served in the same capacity with the Redskins from 1994-98. A year later, he was elevated to passing game coordinator. In 2000, Robiskie served as interim head coach when the Redskins fired Norv Turner midseason. Robiskie was 1-2 in three games leading the Redskins.
Assistant director of player personnel Lionel Vital was drafted by the Redskins as a running back in the seventh round of the 1985 NFL Draft.
---
REDSKINS-FALCONS NEWS & NOTES
-- Hall Returns to His Roots
DeAngelo Hall was selected by the Atlanta Falcons as the eighth overall selection in the 2004 NFL Draft. During his four years with Atlanta, Hall tallied 17 interceptions and two touchdowns, giving Falcons fans much to cheer about during his tenure there.
This week, Hall returns to the Georgia Dome for the first time in the burgundy and gold as the Redskins meet the Falcons on Sunday.
"It's going to be fun. That's the place where I started my career," Hall said. "I definitely can't wait to go back down there and mix it up with some of the guys."
There is one person on the Falcons roster that Hall is very excited about matching up against -- Roddy White, the Falcons' leading receiver.
White was the Falcons' first-round selection the year after Hall entered the league and Hall considers himself a mentor to the explosive receiver.
"I raised him," Hall said emphatically. "I raised him and I'm proud of him. I talk to him probably a couple of times a month just to make sure he's doing the things he needs to, to get better. But I'm proud of him and I can't wait to go against him."
White has posted back-to-back 1,000-yard receiving seasons. His 1,202 yards in '07 was the first 1,000-yard season by an Atlanta receiver since 1999. His 1,382 yards last year set a franchise record and earned him a trip to his first Pro Bowl.
Though he was successful in Atlanta, Hall is not sure how he will be greeted by Falcons fans.
"I have no idea. I might get booed, I might get praised but I hear there's still a couple of my jerseys out there in the stands," he said.
-- How the Redskins' Roster Was Built
The Redskins have 24 players on the roster that the team drafted, including 2009 first-round pick Brian Orakpo and 2009 supplemental draft pick Jeremy Jarmon. Draft picks account for 45.2 percent of the Redskins roster.
Washington has used free agency to acquire 22 players, including Mike Sellers in 2004, Casey Rabach in 2005, Andre Carter and Antwaan Randle El in 2006, London Fletcher in 2007, DeAngelo Hall in 2008 and Albert Haynesworth and Hunter Smith in 2009. Free agents account for 43.3 percent of the roster.
Three Redskins players were acquired as undrafted rookie free agents. This group includes starting right tackle Stephon Heyer.
The team has acquired two players via trade. Clinton Portis was acquired in a 2004 trade with the Denver Broncos and Santana Moss joined the Redskins as part of a 2005 trade with the New York Jets.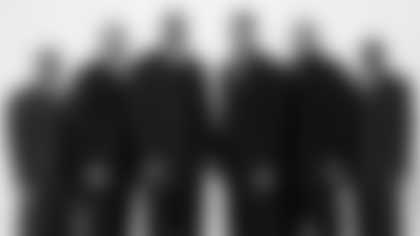 -- Redskins Team Captains
The Redskins have elected captains for the offense, defense and special teams.
For the offense, it's quarterback Jason Campbell and left tackle Chris Samuels.
For the defense, it's defensive tackle Cornelius Griffin and linebacker London Fletcher.
For special teams, it's running back Rock Cartwright and fullback Mike Sellers.
Sellers is the newcomer of the captains this year. The other five were also voted team captains in 2008.
The Redskins play in the Georgia Dome for the first time since the 2003 season.
Since 2003, the Redskins have posted an 7-3 record when playing in dome stadiums. Earlier this year, the Redskins lost to the Detroit Lions 19-14 indoors at Ford Field.
The Falcons have a six-game winning streak at the Georgia Dome and are 10-1 at the stadium since the start of the 2008 season.
Jason Campbell played in the Georgia Dome when he was at Auburn, including once in the SEC Championship game.
"Being able to play in there before, I kind of know what to expect as far as the crowd noise," Campbell said. "I have some good memories there."
Atlanta Falcons tight end Tony Gonzalez has only played the Redskins twice in his career when he was with the Kansas City Chiefs.
In 2001, Gonzalez caught five passes for 88 yards and a touchdown in a 45-13 win over the Redskins at FedExField.
In 2005, Gonzalez posted just two catches for 13 yards in a 28-21 win in Kansas City.
Gonzalez entered the 2009 season with 916 career catches for 10,940 yards and 76 touchdowns. He has certainly put together a Hall of Fame-caliber career.
This season, Gonzalez has 27 catches for 304 yards and three touchdowns.
Washington's strength of schedule for 2009 was ranked 16th in the NFL at .492. Their opponents' 2008 cumulative record was 125-129-2.
The Redskins play a total of seven games against 2008 playoff teams, with four of those games against NFC East foes Philadelphia and New York.
The Miami Dolphins have the NFL's toughest schedule at .594. Their opponents' 2008 cumulative record was 152-104.
The Chicago Bears have the NFL's easiest schedule at .414. Their opponents' 2008 cumulative record was 105-149-2.
-- Defense Making a Point
The Redskins' defense has not allowed more than 27 points in a game since Nov. 18, 2007, when Washington lost to Dallas 28-23 at Texas Stadium.
The streak of 29 consecutive games holding an opponent to 27 points or less is the longest in the NFL.
Indianapolis is next on the list with 15 games.
The Redskins' defense has not allowed more than 30 points in 30 consecutive contests.
-- QB Rating vs. Redskins
In the Oct. 26 loss to Philadelphia, the Redskins' defense continued its NFL-best streak of not allowing an opposing quarterback to reach a QB rating of 100 or more.
By holding Donovan McNabb to a 91.4 QB rating, the defense improved its streak to 29 games. (The stat is based on a minimum of 20 pass attempts.)
Dallas Cowboys quarterback Tony Romo was the last QB to post a 100 passer rating against the Redskins. He accomplished it on Nov. 18, 2007, in a 28-23 win over the Redskins at Texas Stadium.
The Redskins will travel 16,356 miles in 2009, the 21st most in the NFL. They have the shortest travel schedule in the NFC East.
The Seattle Seahawks travel 29,054 miles, most in the NFL. The Cleveland Browns travel 7,554 miles, least in the NFL.
The total distance traveled by all NFL teams is 578,912 miles. This is 18,128 fewer miles than 2008, when teams traveled a total of 597,040.
Redskins director of player personnel Scott Campbell began his NFL career with the Falcons in 1987, serving as an assistant to his father, then-head coach Marion Campbell.
In 1990, Scott Campbell moved over to Atlanta's personnel department for a seven-season run as an area scout.
Campbell has been with the Redskins since the 2001 season, serving in several capacities. He was promoted to director of player personnel in 2008.
The Redskins return to FedExField on Sunday, Nov. 15 to host the Denver Broncos. Kickoff is 1 p.m. ET.
It's the Redskins' second game against the AFC this year. (NFC East teams are playing the AFC West this year.) They lost to the Kansas City Chiefs 14-6 on Oct. 18.
The last time Denver played at FedExField was on Sept. 28, 1998. The Broncos won 38-16.