Redskins tight end coach Wes Phillips is entering his third season with Washington, and there's probably a good chance you haven't heard him speak much on camera or in front of a microphone. As a position coach, he often remains in the periphery of press conference consideration. But, you never know. Depending on how much humor he has inside him, he could secretly be a star behind the microphone.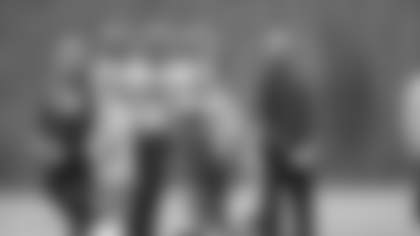 We'll find out in June, when Wes takes the stage to help roast his father, Broncos defensive coordinator Wade Phillips.
Houston Chronicle NFL writer John McClain and former Houston Oilers center Carl Mauck will also help with roasting Phillips.
Before joining the Redskins, Wes spent seven season in Dallas, some of them with his father while he was a head coach there so there should be good material to mine there as well. His nine years coaching at the NFL level combine for 63 total in the Phillips family, including Wade and his father Bum.
NFL Films plans to send a video crew to shoot the roast for an NFL Network special feature on the Bronco's coaching staff, so there should be some evidence of how Wes does.
Who knows? Maybe this could kick start Wes's comedy career.
"So a tight end walks into a bar…"