Follow linebacker Will Compton on Twitter and you'll quickly figure out he's just as passionate about inspiring mental and personal development as he is about cracking jokes.
A recent scan of his tweets includes posts from Tony Robbins, suggestions for podcasts and quotes ranging from faith to psychology. In a Q&A with Compton last fall, he explained how he latched onto Robbins' work and began exploring the strengths of mental training.
"I would type in things on YouTube and started to come across Tony Robbins and from that point on I could just sit and watch all of his stuff," Compton said. "I was more into that stuff because it's more about your psychology than it is about feeling pumped or motivated. I was drawn to that whole using your brain to your advantage compared to a disadvantage."
On Thursday, the Nebraska product got a little more intimate with his fans, offering his own advice by sharing how he shed his insecurities as a young player. He tweeted a photo of some goals he wrote down as a rookie prior to his first training camp with the Redskins, commenting on everything from his outward appearance to his skewed perception of his talents.
As an undrafted free agent that's worked his way to becoming a starter in the NFL, Compton appreciated the work that's gone into his journey up the depth chart and wrote about how it can be used to inspire others. Here were his reflections that he posted in a subsequent tweet:
*As I sit here and sweat thinking about being vulnerable to you jabronis and sharing some thoughts, my "inner me" led me to get beyond that and drop a story to you guys. *
Recently I hit a goal that made me want to go back and see what I wrote down. Outside of training for pro-day, this was the first time I had actually sat down and put some long terms goals to paper. This was on July 8, 2013. I was between my first OTAs as a rookie, and training camp that started in August.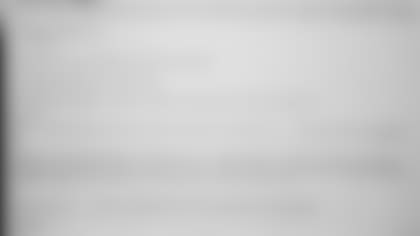 *I've always been a goal-oriented, mentally driven SOB but actually getting out of my comfort zone toward things that didn't seem possible at the time was a hard ass thing to do. I wasn't confident about my future as a ball player (being undrafted), I wasn't confident about making the Skins (being last on the depth chart (7 out of 7 LBs)), and I feared speaking in public (a goal I've now achieved). All of that resulted in stressing daily about what the future held. *
*Prior to writing these goals down, I had recently been on this idea of mental psychology training, which then led to the "law of attraction" and this entire world of tapping into the way you think. These goals were my first true test while being extremely uncomfortable in asking these ABSURD goals of myself. *
What undrafted, "unathletic" white boy that was at the bottom of every depth chart, wears a "camp jersey" #46 (Which ALFRED MORRIS had), and has a dooky booty haircut…shoots for these type of goals? My job was to make sure London Fletcher had coffee, not talk about my injuries Bc they'd send me packing at any moment, and try to incorporate some of my sarcastic, condescending humor so I had some relationships with guys before I got cut. Then go back home and pretend that I was "in the NFL" bc I played in a few preseason games (hehehe).
*Fast forward 4 years…I've accomplished about everything in that writing. I still do my best to re-assess, then adapt to new processes and goals. If anything, I'm disappointed in that 23 year old kid for thinking the true measure of success lied in those material things. Fortunately, continued learning has led to my belief system in a different way. Oh…and I have a fade haircut now. *
My [bullcrap] long caption is for this reason. I doubted myself during every word I put to that iPad. I did it bc my mentor, Ben Newman, made me. And bc I KNEW I had to start wiring my brain to think that way if I even had a chance to make it. I had to write it. I had to think it. I had to discipline myself to the routines, I had to speak it, and most importantly I had to pray for it. Then I had to take massive action. Your mind is your most powerful weapon. The Law of Attraction is real. The way you believe, along with your intentional action, will do wonders your mind can't even fathom at this moment…Write [crap] down, back track on what that example of a person looks like, then take action and discipline to achieve it. THEN bring others along!