When Qwan steps in the studio or on the grass at FedExField, he enters a mindset that feels liberating and exciting.
"It's such a big sanctuary for me," he said. "Society puts such a lens on masculine and feminine, but in the dance atmosphere, it doesn't really matter. You can be free in movement. It's art that you're creating."
This upcoming season will be the 31-year-old flight attendant's third with the Command Force. Being on the team has provided him with incredible joy and nurtured growth in all his identities -- as a dancer, a bisexual man and a lover of the NFL.
Qwan's journey in the NFL entertainment team world began with another organization where he was a stunter and a tumbler. As he gained experience and felt his passion for this work balloon, Qwan was keeping an eye on the earliest iteration of the Burgundy & Gold's entertainment team known as the First Ladies of Washington.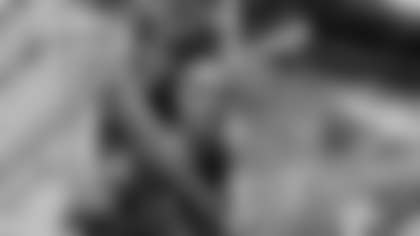 "I had followed [them]. I loved the comradery that they had, and I knew a few of the girls on the team. So, I saw what they had built with that organization," Qwan explained. 
Three years ago, the Harrisburg, Pennsylvania, native made the move to the DMV area to pursue his dream of becoming a flight attendant and to take his chance trying out for the new kind of co-ed NFL dance team that was being established in Washington. 
"When I saw that [Washington] was going to allow men to come on the team, I thought, 'What a nice opportunity for us to be a part of that and help set the foundation for what it looks like for male dancers at the Commanders,' and it's been so fun," Qwan said. 
Part of that fun has included unique experiences that get him and his teammates out of their comfort zones.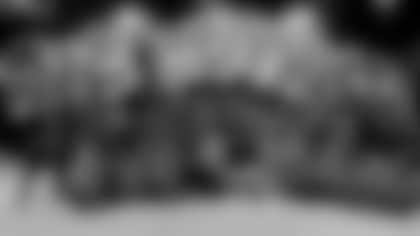 "We get to work with some of the top-notch choreographers in the industry," Qwan said. "They bring charisma and so many different aspects of dance to help us and challenge us. The energy that is put in our studio is unmatched. And it pulls out some things inside of you that maybe you knew were there, but you didn't have the confidence to bring out." 
As anybody who has seen the team on the sidelines or out at a fan event can say, the Command Force is filled to the brim with an infectious energy. They feed off one another. And while being a collective and having cohesion is always a big focus, the team is big on celebrating the individuality of its members.
"I'm able to be my authentic self. I don't feel like I have to hide and not present who I am… the Command Force and the Commanders as an organization have created that space for us to be able to come and be who we are," Qwan said.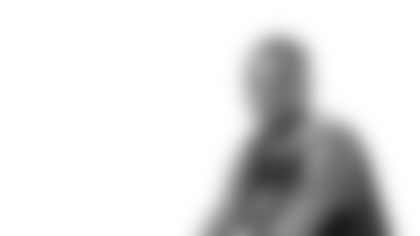 The diversity of the Command Force is certainly a feature that stands out about the troupe. Many different races, genders, sexualities and dance backgrounds and styles are represented on the roster which Qwan describes as "really cool and reflective and representative of the DMV." 
The range of identities has made the Command Force one of a kind. And since joining, Qwan has received a message which says that not only is he welcomed and accepted on the team, but that who he is -- his story, his talent, his personality -- helps create this program's beauty and magic.  
"I love how I feel when I'm there," Qwan said. "As an athlete, the learning and the growing aspect, I feel like I'm under really good leadership here and surrounded by amazing people."