The Washington Commanders have added 10 more legends to their "Greatest Players" list in honor of the franchise's 90th anniversary. Here is a breakdown of each player and what they accomplished in their careers with the Burgundy & Gold.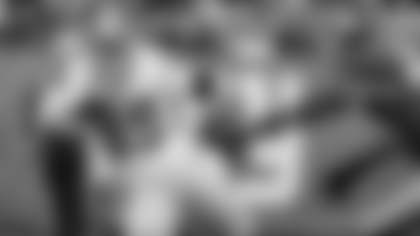 A first-round pick by the New York Jets in 2001, the former member of the Miami Hurricanes was traded to Washington, where he spent the next 10 years and had the most productive seasons of his career. In his first season, he earned a Pro Bowl and a second team All-Pro selection, recording 84 catches for a career high 1,483 yards, which set a franchise single-season record, and nine touchdowns. Moss finished his career in Washington third in receptions (581), fourth in receiving yards (7,867) and seventh in receiving touchdowns (47).
Kerrigan was Washington's first-round pick (No. 16 overall) in the 2011 NFL Draft and spent all but one season of his career with the franchise, starting in 139 consecutive games. He quickly became a fan favorite and finished as the franchise's all-time official sack leader (95.5) to go with 454 tackles, three interceptions (all of which were returned for touchdowns) and 26 forced fumbles, which also leads the franchise. He was selected to four Pro Bowls in his career, including three straight from 2016-18. Kerrigan signed a one-day contract with the Commanders to retire with the team.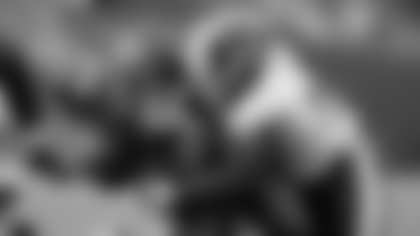 Fletcher joined Washington in the second half of his career, as he spent his first nine seasons with the St. Louis Rams and Buffalo Bills. Fletcher signed with Washington in 2007 and played for the next seven seasons as one of the best linebackers in the league. He recorded 956 tackles, 11.5 sacks, 12 interceptions and nine forced fumbles. Fletcher was voted to the Pro Bowl four times in his career -- all with Washington -- from 2009-12. Fletcher was the 2008 Walter Payton Man of the Year recipient and served as a team captain from 2008 until he retired after the 2013 season. Fletcher never missed a game in his career and had 112 consecutive starts with Washington.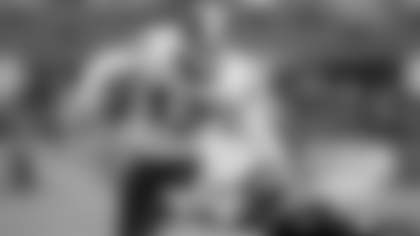 A third-round pick (No. 81 overall) by Washington in 2004, Cooley spent all nine seasons of his career with the franchise and was one of the organization's most productive tight ends. He set an NFL record as the only tight end in league history to record at least six receiving touchdowns in each of his first four seasons. Cooley finished his career fifth in receptions (429), ninth in receiving yards (4,711) and ninth in receiving touchdowns (33). Cooley was voted to the Pro Bowl twice after recording the two most productive seasons of his career (66 receptions for 786 yards and eight touchdowns in 2007 and 83 receptions for 849 yards and a touchdown in 2008).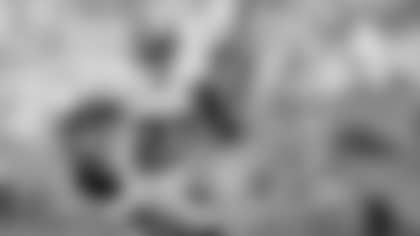 A first-round pick by the Atlanta Falcons in 2004, Hall was briefly with the Oakland Raiders before signing with Washington on Nov. 8, 2008. He made an immediate impression in his first game by intercepting Tony Romo, and he went on to be a mainstay on Washington's defense for a decade. He recorded 510 tackles, 23 interceptions and 80 pass breakups in that span and was selected to the Pro Bowl in 2010 for recording career highs in tackles (95) and interceptions (6). Hall's interceptions are 10th in franchise history with three of his interceptions being returned for touchdowns. Hall is also second in franchise history with 80 pass breakups.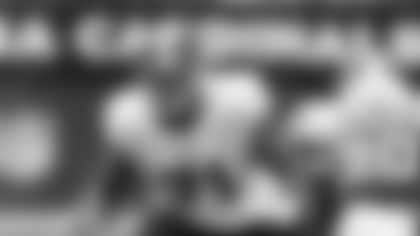 Williams was the fourth overall pick of the 2010 NFL Draft and was one of Washington's best and most consistent offensive players for nine seasons. He started in 119 of 120 games played for the Burgundy & Gold and was one of the most reliable members of Washington's offensive line in that span. He was voted to the Pro Bowl in seven consecutive seasons and was a second team All-Pro selection in 2015.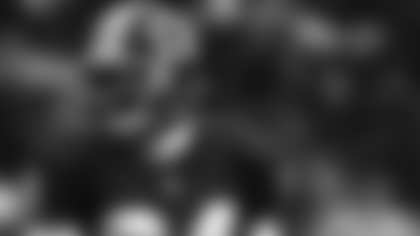 Bailey spent five of his 15 seasons with Washington and was dominant during his entire stint with the Burgundy & Gold. The No. 7 overall pick by the franchise in 1999, Bailey was one of the best defensive rookies that season with 80 tackles, five interceptions and 16 pass breakups. Bailey recorded five interceptions the following season, which earned him his first of four straight Pro Bowls with Washington. Bailey recorded at least two interceptions in all five seasons with Washington and is 15th in franchise history with 18. Bailey also leads the franchise with 81 pass breakups.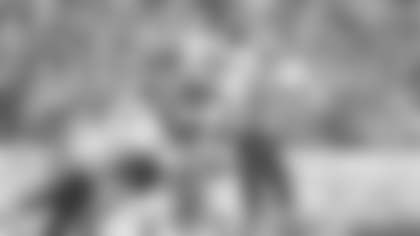 Grant was a ninth-round pick for Washington during the 1981 NFL draft and spent all but one of his 11 NFL seasons with the franchise. He became a critical piece for the team's defensive line, starting in 109 of 139 games played in the Burgundy & Gold and helped the franchise win two Super Bowls. He recorded 27 sacks during his time with Washington, including a career high of eight in 1984, which is tied for 19th in franchise history. Grant also recorded two interceptions and 11 fumble recoveries, one of which was returned for a touchdown.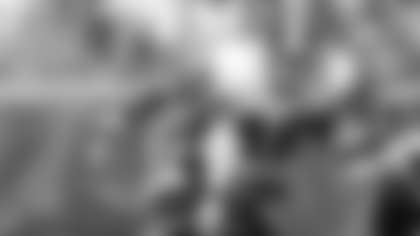 A fourth-round pick by Washington in 1996, Davis spent seven of his 11 seasons with Washington and was a productive, reliable running back with 5,790 yards on1,383 carries, including three straight 1,000-yard campaigns. Davis was voted to the Pro Bowl twice and earned a second team All-Pro selection during his time with Washington. In 1999, he led the league in rushing touchdowns (17) and yards per game (100.4). Davis' rushing yards and attempts are fourth in franchise history, and his 45 rushing touchdowns are third.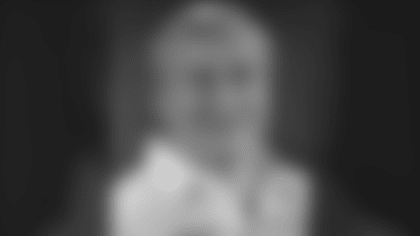 Peccatiello established himself as one of the franchise's most distinguished coaches for his 13 seasons as a linebackers coach and defensive coordinator for the Burgundy & Gold. After coaching for the Houston Oilers and Seattle Seahawks, Peccatiello joined Washington's coaching staff in 1981 and helped direct the team to three Super Bowl victories. Peccatiello was named the sole defensive coordinator in 1985, and his defenses had four top 10 finishes in yards allowed, four top 10 finishes in points allowed and five top 10 finishes in takeaways. Peccatiello's defenses also had seven top 10 finishes in rushing yards allowed and four top 10 finishes in rushing touchdowns. His defense were equally proficient against the pass, as the unit ranked in the top 10 three times in yards allowed, four times in passing touchdowns and six times in interceptions. Peccatiello is also proud of leading the defense to 61 takeaways as the team's co-defensive coordinator in 1983.