For many, a piece of unpacked luggage sitting in one's living quarters after an out-of-state trip can be a menacing to-do. The bag will need to be emptied, its contents re-organized in "rightful" homes in drawers and on hangers. That suitcase too probably has a place it's used to staying a while.
Not for NFL scouts. Unpacked bags, rather, make for a typical Tuesday.
"I love this job, but it definitely comes with a unique 'normal week,'" said Washington Commanders college scout Peter Picerelli.
Those unique normal weeks string together to form rather distinctive lives that the average NFL fan knows little about. Picerelli and fellow college scout Roger Terry can be on the road for nearly 200 days of the year. They travel to 50-55 schools and talk to about 200-300 people along the way. The lifestyle, which requires a number of sacrifices, almost never comes with glory and nearly guarantees exhaustion.  Picerelli and Terry, though, love what they do and never lose focus on the role they play in creating a winning team.
Neither of them mapped out a path that led them to this line of work. But Terry admits there may have been early signs that scouting would be a good fit for him.
"Back when I was 14-15, I'd use askjeeves.com to make my own mock drafts just based on the information I could find," he said with a laugh. "When I went off to college, and I used to see scouts coming in as a freshman and sophomore, I was always sort of intrigued by what exactly they'd be doing."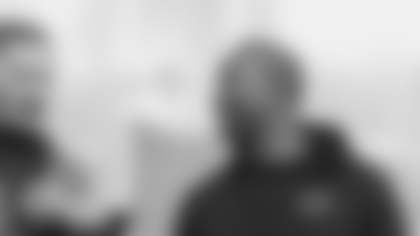 Terry's path to Washington included an internship with the Atlanta Falcons and a stint at Ohio State helping Urban Meyer with talent evaluation. Meanwhile, Picerelli's involved different positions in football operations at Brown and Boston College. For both, the role in Washington was their first pro gig and marked important career milestones.
Just like players and coaches, making it to the league for scouts brings a whole new set of considerations, hurdles and goals. For example, longer term roster planning has increased importance with the Commanders -- a focus that Terry has enjoyed since switching over from college football.
"I've always really liked team building and kind of seeing how pieces may fit together down the line," Terry said. "I really enjoy school calls, going to games and trying to make our team better at the end of the day."
Working at the highest level of the sport also requires the most amount of travel. Terry lives in Nashville, Tennessee, and oversees scouting in the Midwest region for the Commanders. Picerelli lives in Boston, and his scouting domain is the Southwest region. Their work commutes are far from the 55 minute-roundtrip average most Americans record.
"On any given Monday, I'll fly into a particular city and usually work Tuesday to Friday, go to a game that weekend, work on Sunday, Monday," Picerelli explained. "Then, I'll fly home on Wednesday. That Wednesday to Saturday, I'm at home, and then I'll do it all over again. You do that until you've basically seen or feel good or visited every school that's in the area that you cover."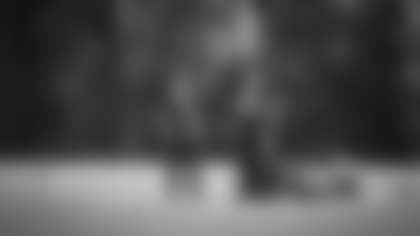 All that time on the road comes with a host of challenges. Connecting with loved ones, for example, requires more planning and a hefty dose of patience and understanding.
"Any kind -- romantic, family," Picerelli said. "Those relationships can be hard to make or keep up with."
For Terry, who is married, the scout life has meant getting used to "a lot of FaceTimes" with his wife and forcing them to be creative and spontaneous to get time together.
"Sometimes if I have an early game on Saturday, and I'm not too far away, she'll fly in, and I can spend a day or two with her," Terry said. "Last year, we were able to do that with her birthday, thankfully."
And while time with loved ones can be difficult to make happen, the scout life does create the conditions for finding a special kind of community.
"It's a great brotherhood. I've got three guys at other organizations who I'll go to a basketball game with, we go out to eat with each other, shopping," Terry said. "I feel like you've got to have that because when you're on the road, you're in a hotel room by yourself. It just really helps to have friends in other organizations."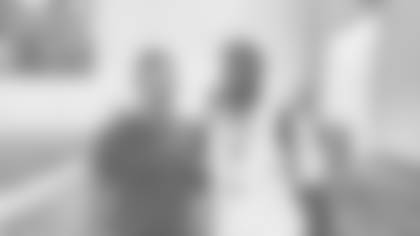 Part of adapting to the work routine is getting used to the pendulum swings of socialization. Solo dinners in a restaurant, for example, do not often make them uneasy or insecure.
"I think, if anything, you become pretty good at being alone," Picerelli said, "but that's to say almost every day from 7 a.m. to 5 p.m. you're working with, heavily conversing with probably 20 people that you've never met before, so sometimes the quietness is not the worst thing in the world."
As anyone who has had to catch an early flight and jammed themselves into a middle seat knows, travel can also take quite a toll on the body. To combat the wear and tear of so many days on the road, Picerelli and Terry have become experts of self-discipline. Both of them wake up before 6 a.m. to work out most days of the week and try, as best they can, to stick to a routine to keep them functioning at their best.
"It can be hard to get really disciplined, and like any job, you get stressed out and then you're traveling so a lot of times the unhealthy route is the easiest route," Picerelli said. "I just try to eat as many vegetables as I can when I can and when I can get a good meal, I do"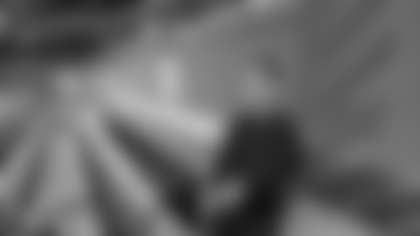 On the flip side, the unusual number of plane rides and nights spent in hotels does have some benefits. Few perhaps could rival the frequent flyer miles these scouts have. For Commanders scouts in particular, the dozens of Marriot stays they log produce major perks.
"At the end of the year, you might have 600,000 to a million Marriott points, which is really worth its weight in gold," Picerelli said.
Those points can ideally be used on vacations once the busy season wraps up, although they could hardly be blamed if a trip to the couch in the city they call home is all they manage. That bone-deep exhaustion may only be matched by the fulfillment of watching all their due diligence pay off.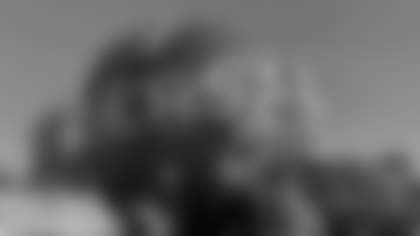 "It's a great feeling when you find a guy that we end up drafting, of course," Terry said. "I will say there's nothing better than finding a college free agent that goes on to make your roster…when a free agent guy makes your roster as an undrafted guy. That's when I sleep well at night."
From late-night drives to constantly re-charging social batteries to organizing countless folders, the hard work of scouts will not make any highlight reels, but it is certainly a vital piece in building a championship-winning team.
"What we're trying to do here is win a Super Bowl," Picerelli said. "I don't lose sight of that, and I'm proud of the influence I have in hopefully one day making that happen."