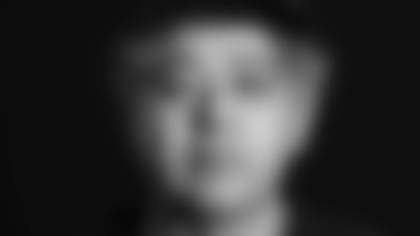 Time at the Commanders: 7 
What's your favorite part about what you do at the Washington Commanders? 
My favorite part of working for the Commanders is communicating with everyone throughout the day, whether it is my coworkers in the kitchen or chatting about life with the coaches, players or anyone in the building. I also love to stop and pick up donuts on my way into work to bring people a little extra joy in the morning. 
What inspires you to come to work each day? 
I work with great people and have made many friends at work. All my bosses give me the freedom to be myself and work my job the way I know how. 
What's a work-related accomplishment that you're really proud of? 
I have been here for 7 years working for both the kitchen and cleaning the offices. I am proud that I have been with the team for that long and have made many friends along the way. 
How has your heritage shaped who you are today? 
Growing up in El Salvador I learned the importance of respect, communication, and hard work. I try to always treat anyone I meet or interact with the respect they deserve. I love to talk with people and learn about their lives and share about mine. No matter the situation, I give my best effort every day. 
What does Hispanic Heritage Month mean to you? 
This is the month in which children can learn about their roots, and it offers an opportunity for those who are not Hispanic to learn more about this culture that has contributed for so long and in many different ways to the prosperity of this nation. 
What quote or mantra do you live by? 
"La vida es buena todos los dias y ayuda a los necesitados."  "Life is good everyday" and "Help those in need"