The Washington Redskins made a commitment to Matt Ioannidis this offseason by signing him to a multi-year extension. Eleven games into the 2019 campaign, that moves seems to be paying off.
Ioannidis was one of 24 players named to ESPN's 2019 All-Underrated team on Monday, highlighting what's been a career season for the fourth-year defensive lineman. Ioannidis, a fifth-round draft pick out of Temple, leads the Redskins with 5.5 sacks and is tied with safety Landon Collins for the team lead with seven tackles for loss. Ioannidis is also second on the team in quarterback hits (11) and fourth in total tackles (49).
During his first three NFL seasons, Ioannidis combined for 65 total tackles, 28 quarterback hits, 10 sacks and nine tackles for loss.
"[Matt Ioannidis] is definitely a person that walks the walk, not a talky talk guy," fellow defensive lineman Tim Settle said. "He's really one of them pop it off kind of guys. You gotta play him true because he's gonna expose you. That's just how he is as far as strength and then there's his power, quickness. He utilizes quick points and he takes advantage of it."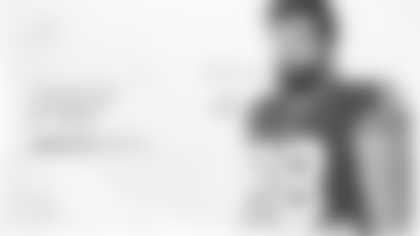 Among NFL defensive tackles, Ioannidis currently ranks second in total tackles and tied for sixth in sacks. Vote Ioannidis to his first Pro Bowl appearance, HERE.
"We all play different, but [Ioannidis] is one person you can't mess up on because he's gonna embarrass you," Settle continued. "He's gonna get into you first, he's definitely initiating contact, he's definitely hitting someone in the mouth first, just relentless in his effort. He's one of them guys that you're gonna feel."