Despite his best efforts to return for the reported final game of his rookie contract, Washington Redskins linebacker Brian Orakpo will be sidelined this afternoon with a strained groin.
Given the health of both Kirk Cousins and Rex Grossman, quarterback Robert Griffin III will also be inactive, as planned, for the final game of the season. Cousins will get his third-straight start.
Here is the full list of Redskins inactives:
No. 10 Quarterback Robert Griffin III
No. 15 Wide receiver Joshua Morgan
No. 25 Cornerback Chase Minnifield
No. 60 Center J.D. Walton
No. 67 Guard Josh LeRibeus
No. 97 Linebacker Adrian Robinson
No. 98 Linebacker Brian Orakpo
No. 11 Aldrick Robinson is expected to start in place of Morgan at wide receiver.
No. 50 Rob Jackson is expected to start in place of Orakpo at right outside linebacker.
Here is the full list of Giants inactives: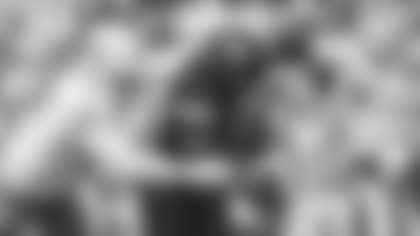 news
Five takeaways from Washington's loss to Miami
The Washington Commanders dropped their fourth straight loss with a 45-15 defeat against the Miami Dolphins. Here are five takeaways from Week 13, presented by Maryland Lottery.