A list of stats and notes from the Washington Redskins' 17-13 loss to the San Francisco 49ers at Levi's Stadium, presented by BDO by the Numbers, as compiled by Redskins Public Relations.*
"Redskins-49ers Monday Stats Pack" is presented by BDO by the Numbers. People who know, know BDO.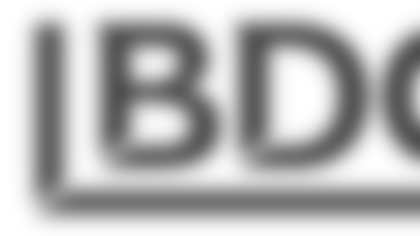 ](http://www.bdo.com/)Team:
The Washington Redskins fell to the San Francisco 49ers, 17-13, in front of an announced crowd of 70,799 people at Levi's Stadium on Sunday.
The Redskins finished the game with a plus-2 turnover differential, the team's best since recording the same margin in Week 4 last season at Oakland.
Head Coach Jay Gruden won his first career replay challenge in the fourth quarter when officials overturned a ball spot that would have resulted in a first down.
The game was the Redskins' Levi's Stadium debut.
---
The Redskins rushed for 136 yards and have reached the 100-yard rushing mark in each of their last five games.
Running back Alfred Morris recorded a season-high 125 rushing yards on 21 carries with one rushing touchdown. His 125 yards in the game were the fourth-most in a single game in his career. * The 100-yard rushing game was Morris' first of the season and the 11th of his career. It was his first 100-yard rushing performance since Week 10 of the 2013 season at Minnesota. * Morris' averaged 5.95 yards per carry, his highest average since posting an average of 6.50 yards per carry in Week 1 at Houston. It marked the fifth time in Morris' career that he has reached at least 5.90 yards per carry in a single game. * Morris scored his 27th career rushing touchdown on a one-yard run in the second quarter. It was his seventh of the season, tying his output from a season ago. * Morris' touchdown was the culmination of a 10-play, 61-yard drive. It marked the Redskins' 14th scoring drive of 10 or more plays this season. * Morris recorded a season-long 30-yard run in the third quarter. It was Morris' longest rush since a 37-yard run at Atlanta in Week 15 last season. * Morris also caught one pass for five yards, matching his single-season career high in receptions (11) and adding to his single-season career high in receiving yards (109).
---
The Redskins recorded three takeaways, their most of the season and their most since Week 17 last season against the New York Giants.
The Redskins recovered two fumbles for a second time this season (Week 8 at Dallas).
Rookie cornerback Greg Ducre saw his first career action on defense after appearing solely on special teams in two games earlier this season. In the third quarter, he registered his first career interception, picking off San Francisco's Colin Kaepernick.
Ducre's interception snapped a streak of 129 consecutive pass attempts without an interception for Kaepernick. * Including the interception by Ducre and cornerback Bashaud Breeland's interception vs. Tennessee in Week 7, the Redskins have now had two rookies record their first career interceptions in a single season for the first time since 2005 (Carlos Rogers and Dimitri Patterson). * Linebacker Ryan Kerrigan recorded a second-quarter sack to give him 8.5 for the season, matching his career high set in both 2012 and 2013. * In the second quarter, safety Brandon Meriweather recorded his ninth career forced fumble. It was Meriweather's fourth forced fumble with Washington and his third this season, a single-season career high. * The fumble was recovered by safety Ryan Clark, his seventh career fumble recovery and his first in two stints with the Redskins. * Safety Phillip Thomas recorded his first career fumble recovery in the fourth quarter. The fumble was forced by rookie linebacker Trent Murphy, his second of the season. * Defensive end Jason Hatcher notched his fifth sack of the season, dropping Kaepernick in the fourth quarter. * The Redskins held the 49ers to 66 rushing yards. The team has now held opponents under 70 rushing yards in consecutive games twice this season (Weeks 2-3 and Weeks 11-12).
---
Wide receiver DeSean Jackson recorded his first punt return as a member of the Redskins in the fourth quarter.
Punter Tress Way matched career highs in punts (eight) and punts downed inside the 20 (three), accumulating 373 yards for an average of 46.6 yards per punt.
Way had two punts downed at the 5-yard line, marking the first time a Redskins punter had multiple punts downed at the opponent's 5-yard line or closer in a single game since Ryan Plackemeier accomplished the feat vs. Philadelphia on Dec. 21, 2008 (two).
---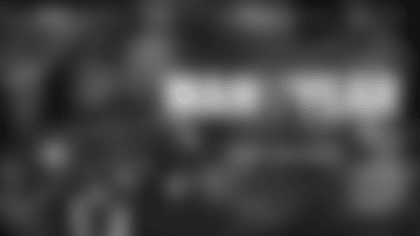 news
Terry McLaurin named Washington Commanders' nominee for Walter Payton NFL Man of the Year award
The Walter Payton NFL Man of the Year Award is the league's most prestigious honor and acknowledges NFL players who excel on the field and demonstrate a passion for creating a lasting positive impact beyond the game in their communities.