A list of notes and stats from the Washington Redskins' 6-27 loss to the San Francisco 49ers at FedExField, presented by BDO by the Numbers, as compiled by Redskins Public Relations.
"Redskins-49ers Tuesday Stats Pack" is **presented by BDO** by the Numbers. People who know, know BDO.
---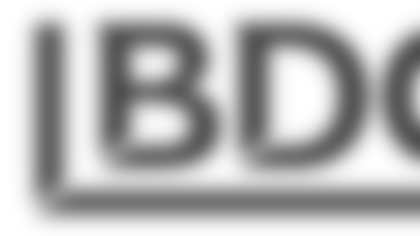 The Washington Redskins fell to the San Francisco 49ers in front of an announced crowd of 79,773 people at FedExField on Monday.
The Redskins held the 49ers to 76 rushing yards on 33 carries. Washington's 76 rushing yards allowed represented the lowest total to which a team had held the 49ers since Nov. 24, 2011 (74, San Francisco at Baltimore).
The Redskins held the 49ers to 2.3 yards per carry, San Francisco's lowest average in its last 40 regular season games.
The Redskins have now held opponents to less than 3.0 yards per carry three times this season (Week 3 vs. Detroit, Week 6 at Dallas, Week 12 vs. San Francisco).
The Redskins rushed for 100 yards on 27 carries. Washington has rushed for at least 100 yards in 10 straight games, the second longest streak of the Mike Shanahan era (13 across the 2011-12 seasons).
Washington's 10 games with 100 or more rushing yards are tied with Carolina and Kansas City for most in the NFL.
The Redskins pushed their NFL-best home sellout streak to 382 games, including both regular season and postseason games.
Wide receiver Pierre Garçon registered eight receptions for 48 yards. Garçon now has 75 receptions this season, surpassing his previous career high of 70 with the Indianapolis Colts in 2011.
Garçon's75 receptions currently rank first in the NFC and second in the NFL (80, Pittsburgh's Antonio Brown).
Wide receiver Joshua Morgan caught a season-high five passes for 45 yards against his former team. It was Morgan's first five-reception game since Thanksgiving at Dallas last season.
Running back Alfred Morris contributed 52 rushing yards on 14 carries. Morris enters Week 13 ranked third in the NFL with 970 rushing yards this season.
Wide receiver Lance Lewismade his NFL debut.
Linebacker Brian Orakpo registered a first-quarter sack, giving him 36.0 for his career and passing Dave Butz (35.5) for fifth on the Redskins' all-time sack list.
Safety Brandon Meriweather recorded his first fumble recovery as a member of the Redskins, recovering a Vernon Davis fumble in the third quarter. It was his second career recovery and his first since Nov. 7, 2010 as a member of the New England Patriots.
The fumble was forced by cornerback DeAngelo Hall. It was Hall's third forced fumble of the season, a new single-season career high.
Defensive end Jarvis Jenkins also*added *a sack in the first quarter. The sack was the first full sack of his career. He registered his first career half-sack last week.
LinebackerLondon Fletcherplayed in his 251st consecutive regular season game. Jeff Feagles, Brett Favre, Jim Marshall and Fletcher are the only players in NFL history to play in at least 250 consecutive regular season games.
Fletcher started his 210th consecutive regular season game, extending his record for the most by a linebacker in NFL history.
Kicker Kai Forbath opened the scoring for the Redskins in the second quarter, converting a 36-yard attempt to complete a 13-play, 63-yard drive. Later in the quarter, he added a 35-yard field goal during the Redskins' 11-play, 63-yard drive to end the first half.