A list of notes and stats from the Washington Redskins' 10-45 loss to the Kansas City Chiefs at FedExField, presented by BDO by the Numbers, as compiled by Redskins Public Relations.
"Redskins-Chiefs Monday Stats Pack" is presented by BDO by the Numbers. People who know, know BDO.
---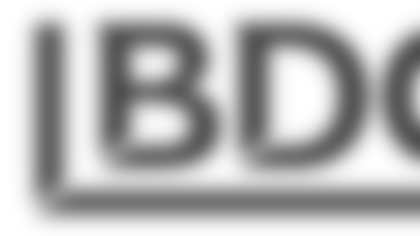 The Washington Redskins lost to the Kansas City Chiefs, 45-10, in front of an announced crowd of 56,247 people at FedExField on Sunday.
The Redskins finished the season 2-2 against the AFC West with victories against the Oakland Raiders and San Diego Chargers.
The Redskins now have a 1,000-yard rusher and 1,000-yard receiver in the same season for the first time since 2008 (Clinton Portis and Santana Moss).
Washington recorded a season-high 179 yards on kickoff returns, the team's highest total since Oct. 31, 2010 at Detroit (217).
Running back Alfred Morris rushed for 31 yards to eclipse 1,000 rushing yards for the season, the 24th 1,000-yard rushing season in team history.
Morrisbecame the first Redskins running back to post consecutive 1,000-yard rushing seasons since Clinton Portis in 2007-08.
Wide receiver Pierre Garçon gained 37 receiving yards, in the process surpassing the 1,000-yard receiving mark for the season.
Garçon's 1,000-yard receiving season is the 27th in Redskins history and the first of his career.
Tight end Logan Paulsen caught his third touchdown reception of the season, pulling in a seven-yard pass from Robert Griffin III in the second quarter. The touchdown reception was the fifth of Paulsen's career in regular season play.
The touchdown pass was Griffin III's 16th of the season and 36th of his career.
Paulsen finished the game with three receptions for 44 yards. He has now posted three receptions in consecutive games for the first time since Weeks 8-9 last season.
Wide receiver Aldrick Robinson gained 67 receiving yards on a season-high and career-high-tying four receptions.
Linebacker London Fletcher played in his 253rd consecutive game and made his 212th consecutive start, both the most among active players.
Linebacker Perry Riley, Jr. recorded his first career interception, picking off Chiefs quarterback Chase Daniel in the fourth quarter.
Tight end Niles Paulrecorded a season-long 25-yard reception in the second quarter.
Paul recorded a then-season-long 29-yard kick return in the first quarter. He later added a 39-yard career-long return in the second quarter.
Kicker Kai Forbath matched his career long with a 50-yard field at the end of the first half.
Punter Sav Rocca punted eight times, his most as a Redskin and his highest total since punting eight times as a member of the Philadelphia Eagles on Oct. 26, 2009.