A list of notes and stats from the Washington Redskins' 31-16 loss to the Dallas Cowboys at AT&T Stadium, presented by BDO by the Numbers, as compiled by Redskins Public Relations.
"Redskins-Raiders monday Stats Pack" is **presented by BDO** by the Numbers. People who know, know BDO.
---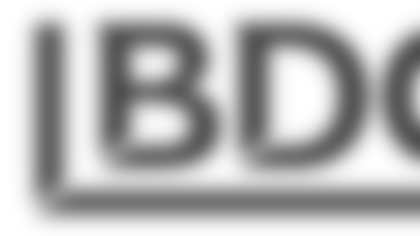 The Washington Redskins dropped a 31-16 decision to the Dallas Cowboys in front of an announced crowd of 90,239 at AT&T Stadium on Sunday night.
The Redskins held the Cowboys to 213 total yards of offense, the Redskins' best defensive performance since holding the St. Louis Rams to 172 yards in Week 4 of the 2011 season, a span of 32 regular season games.
The Redskins held the Cowboys to their lowest offensive yardage total since Week 9 of the 2010 season, a span of 45 games.
The Redskins converted 8-of-16 third downs (50.0 percent). The eight third downs converted were the most by the team since converting 8-of-15 third down attempts at New York Giants on Dec. 18, 2011.
Washington rushed for a season-high 216 yards on a season-high 33 carries (6.5 avg.). Both totals were the most by the team since rushing for 274 yards on 42 carries vs. Dallas in Week 17 last season.
The Redskins also passed for 217 yards. The Redskins posted their first game of at least 200 passing yards and 200 rushing yards since Week 7 of the 2012 season at New York Giants.
Running back Alfred Morris rushed for 81 yards and matched his season-high with 16 carries.
Morris scored his third rushing touchdown of the season, the 16th of his career, on a career-long 45-yard run in the third quarter.
In three career games against Dallas, Morris has rushed 73 times for 394 yards and five rushing touchdowns. All three totals are his most against any opponent.
Wide receiver Santana Moss caught two passes for 42 yards. With a 26-yard reception in the fourth quarter, Moss (7,513) surpassed 7,500 receiving yards with the Redskins, joining Art Monk (12,026), Charley Taylor (9,110) and Gary Clark (8,742) as the only players in team history to reach the milestone.
Quarterback Robert Griffin IIIcompleted 19-of-39 passes for 246 yards. He also added nine rushing attempts for 77 yards, both season highs.
Griffin III posted his fourth career game of 200-plus passing yards and 75-plus rushing yards, his first since Week 11 vs. Philadelphia last season. He is two shy of matching Randall Cunningham and Michael Vick, both of whom are each responsible for six career games with 200 passing yards and 75 rushing yards.
Griffin III's 77 rushing yards on Sunday surpassed his previous season total of 72 yards gained through the team's first four games.
Griffin III'snine carries and 77 rushing yards were his most since posting 12 carries for 84 yards vs. Philadelphia in Week 11 last season.
Griffin IIIposted a season-long 26-yard run in the third quarter. The run was his longest since posting a 46-yard run in Week 13 vs. New York Giants last year.  
Wide receiver Pierre Garçon posted game highs in receptions (six) and receiving yards (69).
Garçon became the first Redskin in the Super Bowl era to post at least six receptions in each of the team's first five games of a season.
Garçonnow has 35 receptions for 408 yards this season. His 35 receptions are the most by a Redskin through the first five games of a season in the Super Bowl era, surpassing Santana Moss' 33 receptions through the first five games of the 2005 season.
Tight end Jordan Reedcompiled four receptions for a career-high 58 yards. He caught a career-long 29-yard pass in the second quarter.
Linebacker Rob Jackson played in his first game of the season and registered his first interception of the season in the second quarter. The interception was the fifth of his career and gives him interceptions in each of the Redskins' last two regular season games, including Week 17 vs. Dallas last season.
Linebacker Perry Riley, Jr. recorded his second sack of the season in the third quarter. He now has 6.5 career sacks.
Linebacker London Fletcher played in his 245th consecutive regular season game, extending his record for the most by a defensive player since the 1970 AFL-NFL merger.
Fletcher started his 204th consecutive regular season game, second-most by an NFL linebacker all-time (Derrick Brooks, 208).
Safety Jose Gumbs made his NFL debut.
Kicker Kai Forbath tied his career high with three field goals made. It marked the third three-field-goal game of his career and his first since Week 14 vs. Baltimore last season.
Forbath converted a 20-yard field goal attempt on the team's opening drive. The drive lasted 13 plays and covered 78 yards. The points were the Redskins' first opening drive points of the season and the team's first opening drive points in a regular season game since Week 14 vs. Baltimore last year.
The 13-play drive matched the Redskins' longest scoring drive of the season, tying a 13-play drive vs. Detroit in Week 3.
Forbath had his first multi-field-goal game since Week 16 at Philadelphia last year, the game in which he set the NFL record for most consecutive field goals made to start a career (17).
Wide receiver Joshua Morgan registered the first punt return of his career in the second quarter, gaining nine yards.
Tight end Niles Paul had his first kickoff return of the season in the second quarter, gaining nine yards.