A list of notes and stats from the Washington Redskins' 23-24 loss to the Dallas Cowboys at FedExField, presented by BDO by the Numbers, as compiled by Redskins Public Relations.
"Redskins-Cowboys Monday Stats Pack" is **presented by BDO** by the Numbers. People who know, know BDO.
---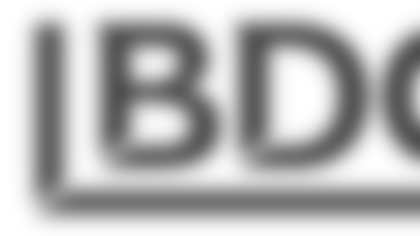 The Washington Redskins dropped to 3-12 this season with a 24-23 loss to the Dallas Cowboys in front of an announced crowd of 80,411 people at FedExField on Sunday.
The Redskins rushed for 100 yards, pushing them past the 2,000-yard mark for the season (2,073). Washington now has rushed for 2,000 yards in consecutive seasons for the first time since the 2005-06 seasons.
Washington has reached the 100-yard rushing mark in 13 of 15 games this season and has had at least 100 rushing yards in 28 of their last 31 regular season games dating back to last season.
The Redskins allowed no sacks for the first time since Week 9 vs. San Diego.
The Redskins scored 14 points off turnovers, pushing their season total to 88.
·         The Redskins pushed their NFL-best home sellout streak to 385 games, including both regular season and postseason games.
Wide receiver Pierre Garçon posted a career-high 11 receptions, recording 144 receiving yards and a receiving touchdown.
Garçon now has 107 receptions this season, breaking Pro Football Hall of Famer Art Monk's team record for receptions in a single season (106 in 1984).
Garçonjoined Monk**as the only players in team history to record triple-digit catches in a season.
*Garçon's *107 receptions this season lead the league as of the conclusion of Sunday's 1 p.m. games.
*Garçon's *touchdown reception came on his team-record-tying 106th reception of the season. The receiving touchdown was his fifth of the season, his ninth as a Redskin and the 25th of his career.
*Garçon *is the only player in the NFL this season to register at least five receptions in all 15 games this season. Pittsburgh's Antonio Brown can join Garçon with a five-reception effort this afternoon.
*Garçon's *100-yard receiving game was his career-high-extending fifth of the season. He now has 13 career games with 100 or more receiving yards, including seven with the Redskins.
*Garçon *caught eight passes in the first half, matching his career best for the opening two quarters of a game, also against Dallas on Dec. 5, 2010 as a member of the Indianapolis Colts.
*Garçon *posted 107 receiving yards in the first half, marking the fifth time in his career and his first time since Week 1 of the 2012 season he has posted 100 yards in a first half.
Running backAlfred Morrisrushed for 88 yards on 24 carries and added a rushing touchdown.
Morrisnow has the ninth-most rushing yardage of any running back in his first two NFL seasons (2,826), surpassing No. 12 Billy Sims (2,740 from 1980-81), No. 11 Eddie George (2,767 from 1996-97) and No. 10 Barry Sanders (2,774 from 1989-90) on the NFL's all-time list for rushing yards in a player's first two NFL seasons.
Morrisscored his seventh rushing touchdown of the season – the 20th of his career – in the third quarter. Morris became the 13th player in team history to rush for 20 career touchdowns with the Redskins.
Quarterback* Kirk Cousins completed *21-of-36 passes for 197 yards with one touchdown and one interception. He also posted two rushing attempts for 10 yards.
Linebacker London Fletcher played in his 255th consecutive regular season game, remaining one of only four players in NFL history to compile a streak of at least 250 straight games (Jeff Feagles, Brett Favre and Jim Marshall).
Fletcherstarted his 214th consecutive regular season game, extending his record for the most by a linebacker in NFL history.
The game was Fletcher's 56th career regular season game at FedExField, all 56 of which came as a member of the Redskins. His 56 games at FedExField are the most of his career at any single venue, surpassing the 41 he played at Ralph Wilson Stadium in Buffalo and 35 he played at the Edward Jones Dome in St. Louis.
Fletcher's 56 games played at FedExField are tied with defensive end Kedric Golston for ninth-most all-time.
For his career, Fletcherregistered 533 tackles (301 solo), 8.0 sacks, four interceptions (one returned for touchdown), three forced fumbles, three fumbles recovered and 28 passes defensed in regular season games at FedExField (all tackle stats according to STATS, LLC)
Safety Brandon Meriweather recorded his first sack as a Redskin, dropping Tony Romo for a four-yard loss in the first quarter. It was his first sack since Dec. 21, 2008 as a member of the New England Patriots.
Cornerback Josh Wilson recorded his second forced fumble of the season in the third quarter, the ninth of his career. Wilson recovered the fumble, his second fumble recovery of the season and the 10th of his career.
Cornerback DeAngelo Hall recorded his fourth interception of the season, picking off Romo in the third quarter. The interception is the Hall's 23rd as a Redskin and the 43rd of his career.
Linebacker Ryan Kerrigan notched a third-quarter sack, giving him 8.5 on the season, tying his career high set last season.
Kerrigan now has 24.5 career sacks, tying Wilber Marshall for 10th-most in Redskins history.
KickerKai Forbathwas 3-of-3 on field goal attempts, matching his career-high for field goals made (accomplished three times previously). Forbath has converted his last 12 field goal attempts.
Forbathmatched a season high with three touchbacks.
Nick Williams recorded his first career kickoff return on the game's opening kickoff, gaining 20 yards.