A list of notes and stats from the Washington Redskins' 16-24 loss to the Philadelphia Eagles at The Linc, presented by BDO by the Numbers, as compiled by Redskins Public Relations.
"Redskins-Eagles Monday Stats Pack" is **presented by BDO** by the Numbers. People who know, know BDO.
---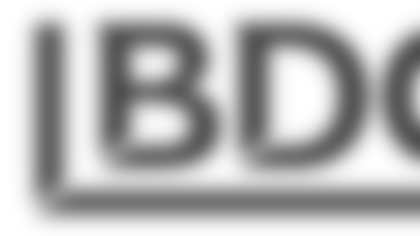 The Washington Redskins scored 16 points in the fourth quarter but ultimately fell to the Philadelphia Eagles, 24-16, at Lincoln Financial Field in Philadelphia on Sunday.
The Redskins are now 81-72-5 all-time against the Eagles, including postseason play. Washington's 81 overall wins against the Eagles are their most against any opponent.
Washington scored two two-point conversions, matching a team record set previously on Dec. 19, 2010 (at Dallas) and Nov. 6, 1994 (vs. San Francisco).
The Redskins amassed 427 total yards and have now gained at least 400 yards in three consecutive regular season games for the first time since Weeks 7-9 of the 1983 season.
The Redskins gained 191 yards on 38 carries (5.0 avg.). It marked the sixth time this season and the third consecutive time the Redskins have averaged at least 5.0 yards per carry in a game. Washington has averaged at least 5.0 yards per carry in three straight games for the first time since Weeks 5-7 of the 2012 season.
The Redskins have now rushed for 150 yards or more in three consecutive games for the first time since posting 150-plus rushing yards in each of the team's first four games of the 2012 season.
The Redskins surpassed the 100-yard mark rushing for the ninth consecutive game, the team's longest since a 13-game streak across the 2011-12 seasons.
The Redskins rushed for 160 yards in the first half, the team's most first half rushing yardage since accumulating 174 rushing yards in the first half vs. Tampa Bay on Dec. 12, 2010.
The Redskins rushed for 69 yards in the first quarter, matching their most first quarter rushing yards this season (69 vs. Chicago in Week 7).
Wide receiverSantana Mossgained 41 receiving yards on two receptions. With the effort, Moss surpassed the career 10,000-yard milestone, becoming the seventh active player to do so (Tony Gonzalez, Reggie Wayne, Andre Johnson, Steve Smith, Larry Fitzgerald and Anquan Boldin). Moss now has 10,005 career receiving yards.
Running back Alfred Morris rushed for 93 yards on 22 carries (4.2 avg.).
Morris recorded 18 carries for 86 yards (4.8 avg.) in the first half. Morris' 18 first-half carries were the most in his career, surpassing his 17 first-half carries in Minnesota last week.
QuarterbackRobert Griffin IIIcompleted 17-of-35 passes for 264 yards with two touchdowns and one interception. He also added 44 rushing yards on 10 carries.
The two touchdown passes give Griffin III 14 for the season and 34 for his career.
Fullback Darrel Youngscored on a career-long 62-yard pass from Griffin III in the fourth quarter.
The touchdown reception was Young's first since Week 11 last season vs. Philadelphia. Three of Young's four career touchdown receptions have come against the Eagles.
Young's 62-yard reception was the longest by a Redskins back – either running back or fullback – since Clinton Portis registered a 74-yard reception at Houston on Sept. 24, 2006.
The pass was Griffin III's longest of the season and his longest since a 68-yard pass on Nov. 22, 2012.
On the following possession, Griffin III connected with Aldrick Robinson for a 41-yard touchdown pass.
On the ensuing PAT, Griffin III rushed for the first two-point conversion of his career.
Wide receiver Pierre Garçon caught six passes for 68 yards. Garçon has at least five receptions in every game this season.
Garçon now has 67 receptions this season and is on pace for a team-record 107 receptions in 2013. Pro Football Hall of Famer Art Monk currently holds the team record with 106 receptions in the 1984 season.
Wide receiver Nick Williams made his NFL debut and recorded his first career reception, a five-yard gain on a pass from Griffin III.
Williams scored on a two-point conversion on a pass from Griffin III in the fourth quarter, the team's first two-point conversion by the Redskins since a successful Kirk Cousins run vs. Baltimore in Week 14 last season.
Running back Roy Helu, Jr. recorded a season-long 24-yard run in the second quarter.
Linebacker London Fletcher played in his 250th consecutive regular season game, joining Jeff Feagles, Brett Favre and Jim Marshall as the only players in NFL history to accomplish the feat.
Fletcher started his 209th consecutive regular season game, surpassing Derrick Brooks (208) for the most by an NFL linebacker all-time.
Fletcherregistered his 39th career sack in the second quarter. The sack was his second of the season and first since Week 3 vs. Detroit.
Linebacker Brian Orakpo recorded a second-quarter sack – No. 34.5 of his career – to pass Andre Carter (34.0) for sixth-most in team history since the stat became official in 1982.
The sack was Orakpo's second in as many games, giving him sacks in consecutive weeks for the first time since      recording sacks in three straight weeks across Weeks 5-7 of the 2010 season.
Orakpo added a half-sack later in the game, giving him his first multi-sack game since Week 4 at Oakland.
Defensive end Jarvis Jenkins recorded half a sack in the third quarter, the first of his career.