A list of notes and stats from the Washington Redskins' 26-27 loss to the Atlanta Falcons at the Georgia Dome, presented by BDO by the Numbers, as compiled by Redskins Public Relations.
"Redskins-Falcons Monday Stats Pack" is **presented by BDO** by the Numbers. People who know, know BDO.
---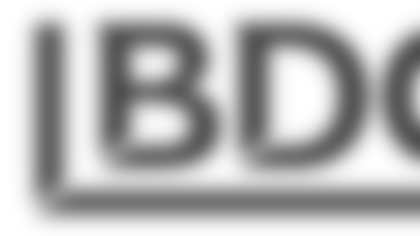 The Washington Redskins lost to the Atlanta Falcons, 27-26, in front of an announced crowd of 70,069 people at the Georgia Dome on Sunday.
The Redskins gained 476 yards, giving them 5,367 yards of offense for the season. With the effort, the Redskins broke 5,000 yards in a season for the ninth consecutive year, matching the longest streak in team history (1983-91).
The 5,000-yard season is the Redskins' 25th in team history.
Washington had a season-high 373 net passing yards, surpassing the team's 314 net passing yards at Green Bay in Week 2.
Washington's 320 first-half yards were the most by the team in a first half in records available dating back to 1991. The previous high since 1991 was 317 yards gained in the first half vs. San Francisco on Oct. 23, 2005.
The Redskins gained 224 yards of offense in the second quarter, the team's most in a second quarter since registering 226 yards of offense in the second frame at Dallas in Week 12 last season.
The Redskins registered multiple plays of 50-plus yards in a game for the first time since Week 12 at Dallas last year. In that game, the 50-plus-yard plays were turned in by the same two players that did it on Sunday – wide receivers Aldrick Robinson and Pierre Garçon.
The Redskins held the Falcons to 3.92 yards per play (243 yards on 62 offensive plays), the team's lowest since allowing 3.62 yards per play to the Philadelphia Eagles in Week 11 last season.
The Redskins held the Falcons to 2.57 yards per rush. It marked the fourth time this season Washington had held an opponent to less than three yards per carry.
The play matched the team's longest of the season, a 62-yard touchdown reception by fullback Darrel Young at Philadelphia in Week 11.
Quarterback Kirk Cousinsearned his second career start and his first of the season, completing 29-of-45 passes for 381 yards and three touchdowns, all career highs.
Including a 329-yard effort in first start at Cleveland in Week 15 last year, Cousins became the first Redskins quarterback in the Super Bowl era to throw for 300 yards in each of his first two career starts, according to the Elias Sports Bureau.
Cousins' 381 passing yards were the most by a Redskins quarterback since Donovan McNabb threw for 426 yards vs. Houston on Sept. 19, 2010. Washington's 373 net passing yards Sunday were the team's most since that same game (403).
Cousinsthrew for 248 yards in the first half, the most in a first half by a Redskins quarterback since Mark Rypien threw for 259 yards in the first two quarters vs. Atlanta on Nov. 10, 1991.
Garçon caught seven passes for 129 yards and a touchdown.
Garçonnow has 96 receptions this season, the second-most in a season in team history, trailing only Pro Football Hall of Famer Art Monk's 106 receptions in 1984.
The 100-yard receiving game wasGarçon'sfourth of the season, surpassing his previous career high (three with Indianapolis in 2011). Garçon has 12 career 100-yard receiving games, including six as a Redskin.
Garçonis the only player in the NFL to post at least five receptions in 14 games this season. Pittsburgh's Antonio Brown can join him with a five-reception game this evening.
Wide receiver Santana Moss caught eight passes for 64 yards and a touchdown.
The touchdown was Moss' 48th of any kind with Washington, tying him with Stephen Davis for 10th in team history.
Moss'eight receptions were a season high and his most since amassing eight catches vs. the New York Giants in Week 17 of the 2010 season.
Washington scored its first points of the game on a 23-yard touchdown pass from Cousins to tight end Fred Davis in the first quarter.
The touchdown pass was Cousins' first of the season and the fifth of his career.
The touchdown reception was the 13th of Davis' career and his first of the season. It was his first touchdown since Nov. 27, 2011 at Seattle.
Robinson recorded a season-long 62-yard reception in the second quarter. It was his longest since a career-long 68-yard reception at Dallas in Week 12 last season.
Robinson set a career high with 99 receiving yards and matched his career high in receptions (four). He now has a single-season career high in receptions (14) and receiving yards (318) this season.
Cousins added another touchdown pass, his second of the season and sixth of his career, in the second quarter, finding Garçon for a 53-yard touchdown.
The touchdown reception was Garçon's 24th of his career and his fourth of the season.
The touchdown came on a season-long reception for Garçon. It was Garçon's longest since a 59-yard touchdown reception at Dallas in Week 12 last season.
Running backAlfred Morris gained 37 yards on a first-quarter carry, his longest since a 45-yard run at Dallas in Week 6.
Morrisnow has 2,738 rushing yards in his first two NFL seasons, 12th most for a player in his first two seasons in NFL history.
Linebacker Brian Orakpo recorded the 39th sack of his career in the second quarter. He split another sack with defensive end Jarvis Jenkins in the third quarter, giving him 10.0 for the season and reaching the 10-sack mark in a season for the first time since his rookie year in 2009 (11.0).
Linebacker Ryan Kerrigan registered a second-quarter sack, giving him 7.5 for the season. On the play, he forced his fourth fumble of the season, tying his career high from 2011.
Kerrigan now has 10 career forced fumbles. His is one of seven NFL players to force at least 10 fumbles since he entered the league in 2011 (Charles Tillman, John Abraham, Cliff Avril, Quintin Mikell, Von Miller and Jason Babin).
The fumble was recovered by Orakpo, his career-high second of the season and the third of his career.
Kerrigan and Orakpo posted sacks in the same game for the first time since Week 4 at Oakland.
Safety Jose Gumbs recorded his first career interception in the second quarter, picking off Atlanta quarterback Matt Ryan.
Linebacker London Fletcher extended his consecutive games played streak to 254 games. Fletcher is one of four players in NFL history (Jeff Feagles, Brett Favre, Jim Marshall) to exceed 250 consecutive games played.
Fletcher started his 213th consecutive game, the longest active streak in the NFL.
Cornerback Josh Wilson played in his 100th career NFL game.
Kicker Kai Forbath extended his consecutive field goals made streak to nine with field goals of 33 and 37 yards late in the first half.
Punter Sav Rocca recorded a career-high 53.3-yard average on three punts.