The Redskins announced Sept. 1 the release of the team's new iPad application, "Redskins Feedr," which is now available for free download at the iTunes App Store.
The Redskins are believed to be the first NFL Club to release a team-sponsored application for the Apple iPad.
Redskins Feedr gives fans the latest news, scores, analysis, photos, videos and more about the Redskins team, players and coaches. Redskins Feedr allows fans to find Redskins news from all major Internet sources, including the official team site, www.Redskins.com, in one application.
Redskins Feedr gives fans a real-time feed of everything on the Internet concerning the Redskins. Fans can also use the Redskins Feedr application to get updates on the other sports teams they follow.
To make signing on as quick and easy as possible, Redskins Feedr utilizes Facebook Connect so users do not have to go through multiple steps to register. Fans without a Facebook account can sign up for one from the app. Users can comment on stories, share content on Facebook and Twitter and share stories with friends directly in the application.
The Redskins Feedr iPad application was developed by FanFeedr, makers of the popular FanFeedr iPad application. In the upcoming months, the Redskins will announce versions of the Redskins Feedr application for other platforms such as Android and iPhone.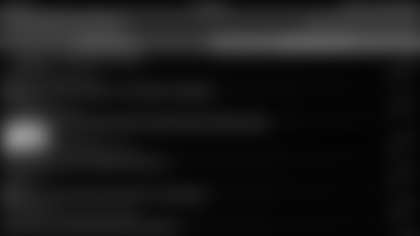 FanFeedr is a real-time personalized sports feed. It provides the best aggregated sports news and information for the last 21 months from FanFeedr's home in Dumbo, Brooklyn.
Users, can pick their favorite teams and players and get the most-up-to-date collection of news, video, tweets, scores and information about those teams and players. FanFeedr is indexing over 8,000 sources and matching them against more than 55,000 athletes, 4,000 sports teams, including 1,700 colleges and universities across 15 sports.
FanFeedr has a public API, as well as iPhone, iPad and Android apps, and delivers aggregated team news directly on Facebook and Twitter.