A list of notes and stats from the Washington Redskins' 17-24 loss to the New York Giants at FedExField, presented by BDO by the Numbers, as compiled by Redskins Public Relations.
"Redskins-Giants Monday Stats Pack" is presented by BDO by the Numbers. People who know, know BDO.
---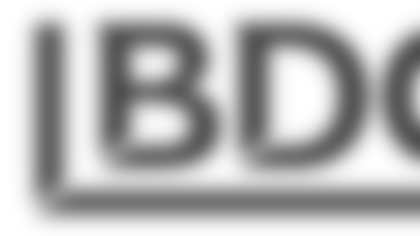 The Washington Redskins fell to the New York Giants, 24-17, in front of an announced crowd of 75,220 people at FedExField on Sunday night.
The Redskins rushed for 139 yards and lead the league with 1,805 rushing yards this season. Washington has rushed for at least 100 yards in 11 consecutive games, two shy of matching the team's longest streak of the Mike Shanahan era (13).
The opening drive touchdown was Washington's first of the season and first since Week 14 vs. Baltimore last season.
The 14-play scoring drive was the Redskins' second-longest of the season, trailing only a 16-play scoring drive at Denver in Week 8.
The Redskins pushed their NFL-best home sellout streak to 383 games, including both regular season and postseason games.
Quarterback Robert Griffin IIIcompleted 24-of-32 passes for 207 yards and one touchdown for a quarterback rating of 102.0.
Griffin IIIalso registered season and game highs in rushing attempts (12) and rushing yards (88). The effort marked the first time since Week 11 last year vs. Philadelphia that Griffin III had led the Redskins in rushing yardage.
Griffin III's 88 rushing yards were his most in a game since rushing for 89 yards against the Giants on Oct. 21, 2012 at New York.
Griffin IIImatched his career best for consecutive completions, connecting on his first 12 passes of the game. The last time Griffin III completed 12 consecutive passes came on Nov. 22, 2012 at Dallas during the second and third quarters of the team's Thanksgiving Day win.
The 12 consecutive completions were Griffin III's most to open a game in his career. His previous best to open a game came in his first NFL game, completing his first eight passes at New Orleans on Sept. 9, 2012.
Griffin III completed 94.1 percent (16-of-17) of his pass attempts in the first half, the best first-half completion percentage by a Redskin since Mark Brunell completed all 14 first-half passes (100 percent) en route to completing a team-record 22 consecutive passes at Houston on Sept. 24, 2006.
During the game, Griffin IIIsurpassed the 3,000-yard passing mark for the season (3,039). He joined Sonny Jurgensen (1966-67), Joe Theismann (1983-84), Mark Rypien (1991-92) and Jason Campbell (2008-09) as the only Redskins to accomplish the feat.
Griffin III became the fifth quarterback in NFL history to post 3,000 passing yards in each of his first two NFL seasons, joining Peyton Manning (1998-99), Andy Dalton (2011-12), Cam Newton (2011-12) and Ryan Tannehill (2012-13).
Griffin III now has 262 completions this season, surpassing his rookie total of 258 last season.
Washington opened the game with a 14-play, 72-yard drive that resulted in a one-yard touchdown run by Alfred Morris. * The touchdown run was Morris' sixth of the season and 19th of his career. * Wide receiver Pierre Garçon caught a season-high nine passes, tying his career high set on Dec. 4, 2011 at New England. * Garçon's receptions gained 61 yards, giving him 980 yards for the season. He surpassed his previous career high of 947 receiving yards with the Indianapolis Colts in 2011. * In the second quarter, Griffin III connected with tight end Logan Paulsen on a 19-yard touchdown pass. * The touchdown pass was Griffin III's 15th of the season and the 35th of his career. Griffin III became the 13th player in team history to throw 35 touchdowns with the Redskins. * Wide receiver Santana Moss set season highs in punts returned (four) and punt return yards (35). The four returns were his most since Nov. 21, 2004 at Cleveland as a member of the New York Jets. * The touchdown reception was Paulsen's second of the season and fourth of his career in regular season games. * Wide receiver Aldrick Robinson recorded the third rushing attempt of his career, gaining a season-long nine yards in the first quarter. * Running back Alfred Morrisfinished with career highs in receptions (three) and receiving yards (27). His 13-yard reception in the first quarter was his first catch since Week 2 at Green Bay. * Guard Adam Gettis registered the first kick return of his career, gaining five yards.
Linebacker Brian Orakpo recorded two sacks, the 37th and 38th of his career. It marked the eighth time in Orakpo's career he had registered at least two sacks in a game.
Orakpo now has at least one full sack in the last four games, marking the first time in his career he has recorded such a streak.
Orakpohas 5.5 sacks in the last four games, the best four-game stretch of his career.
Safety Brandon Meriweather registered his second interception of the season and the 15th of his career, picking off Giants quarterback Eli Manning in the third quarter.
Cornerback Josh Wilsonset a career high for sacks in a season, registering his second of the year in the fourth quarter.
Kicker Kai Forbath converted a 33-yard field goal on the drive following Meriweather's interception, giving the Redskins 71 points off turnovers this season.