The Washington Redskins announced on Wednesday that the team and defensive coordinator Jim Haslett have mutually agreed to part ways.
Haslett – a veteran of 31 NFL seasons – on Sunday completed his fifth year as the team's defensive coordinator after having joined the team on Jan. 15, 2010.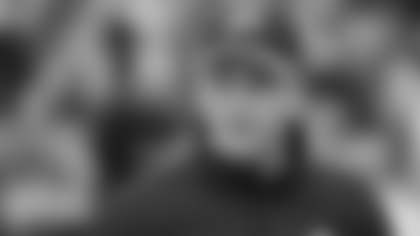 Redskins head coach Jay Gruden said that after talking with Haslett the last few days, they came to a decision "that it's best for everyone that we have a new defensive coordinator for the Washington Redskins."
"I wish him nothing but the best in the future," Gruden said.
Haslett said: "I want to thank Dan Snyder, Bruce Allen, Coach Gruden and all the players and fellow coaches for their efforts the last five years and I wish them nothing but the best."
Upon joining the Redskins as the team's defensive coordinator prior to the 2010 season, Haslett immediately began emphasizing the importance of turnovers after assuming control of a unit that had produced only 71 takeaways in a four-year span from 2006-09, the Redskins' lowest in a four-year timeframe since the 1970 merger.
In Haslett's four years from 2010-13, the Redskins accumulated 105 takeaways, the team's highest four-year total since recording 110 across the 2002-05 seasons.
In 2014, however, Haslett's defense was battered by injuries to key players, such as Pro Bowlers DeAngelo Hall and Brian Orakpo. The team finished 29th in scoring defense after a No. 30-overall ranking in 2013.
"Jay and Jim have been talking the last few days," Redskins President and general manager Bruce Allen told the media on Wednesday. "This morning, when they were talking, they decided it was the best way for both sides. I appreciate Coach Haslett's work and what he's done for the Redskins, but I think it was the right decision."
Allen said the team will begin the interview process for its next defensive coordinator as soon as Wednesday. He said Gruden is planning on meeting with the rest of the assistant coaches in the next few days to formulate the rest of the staff moving forward.
Allen said those decisions will be part of a larger evaluation process taking place at the team's Loudoun County, Va., facility in the next few days, weeks and months.
"It's been 72 hours from the Dallas game and this evaluation is going to continue for some time," he said. "We're going to make whatever changes are necessary to do what can help this franchise win. That is our job. That is our only job is to help this franchise win and we will do what is necessary to do that."