A list of notes and stats from the Washington Redskins' 17-6 loss to the Houston Texans Sunday at NRG Stadium, presented by BDO by the Numbers, as compiled by Redskins Public Relations.
"Redskins-Texans Monday Stats Pack" is **presented by BDO** by the Numbers. People who know, know BDO.
---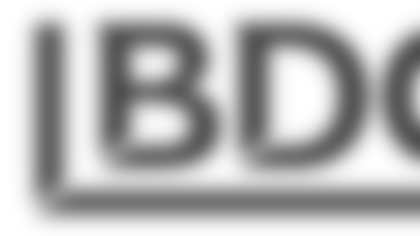 The Washington Redskins opened their 83rd season in franchise history on Sunday but fell to the Houston Texans, 17-6, in front of an announced crowd of 71,770 people at NRG Stadium.
The game was the NFL head coaching debut of Redskins Head Coach Jay Gruden, who began the 29th head coaching tenure in franchise history.
Gruden and Texans Head Coach Bill O'Brien faced one another in the first NFL season opener between two first-year head coaches since Al Groh's New York Jets and Mike Sherman's Green Bay Packers faced one another in Week 1 of the 2000 season.
The Redskins outrushed the Texans, 131-115. The Redskins have outrushed their opponent in 14 of their last 17 games, dating back to last season.
The Redskins debuted their season captains for 2014: tackle Trent Williams (offense), cornerback DeAngelo Hall (defense) and linebacker Adam Hayward (special teams). In addition, Gruden also appointed linebacker Brian Orakpo and running back Alfred Morris as captains for Week 1.
Quarterback Robert Griffin III started and completed 29-of-37 passes for 267 yards with a passer rating of 96.7. * Griffin III completed 78.4 percent of his passes, the second-highest percentage of his career and his best since completing 93.3 percent of his passes vs. Philadelphia on Nov. 18, 2012. * Griffin III's 29 completions were the second-most by a Redskins quarterback in a season opener in records dating back to 1960, trailing only his 30 completions in Week 1 a season ago. * Wide receiver Pierre Garçon had a team-high 10 receptions for 77 yards. * Garçon recorded 10 receptions in a game for only the second time in his career, joining his 11-reception game vs. Dallas in Week 16 last season. * Garçon entered the game with 16 consecutive games with five or more receptions, already the longest streak in team history. * Garçon's 10 receptions tied Alvin Garrett (Sept. 5, 1983 vs. Dallas) and Joe Washington (Sept. 6, 1981) for the most by a member of the Redskins in a season opener in records dating back to 1960. * Running back Alfred Morris led the Redskins in rushing, gaining 91 yards on 14 carries. * Fullback Darrel Young scored the Redskins' first points of the season, scoring on a one-yard touchdown run in the second quarter. The touchdown rush was the fifth of Young's career. * Tight end Niles Paul posted career highs in receptions (four) and receiving yards (86), including a career-long 48-yard reception. * Wide receiver DeSean Jackson made his Redskins debut and recorded eight receptions for 62 yards. The game marked the sixth time in Jackson's career he had amassed at least eight receptions in a single game.
Defensive end Jason Hatcher made his Redskins debut and notched his 28th career sack and his first as a member of the Redskins, dropping Ryan Fitzpatrick for a five-yard loss. * In the fourth quarter, linebacker Ryan Kerrigan recorded the 11th forced fumble of his career. It was recovered by Keenan Robinson for the first fumble recovery of Robinson's career. * Hall played in his 150thcareer regular season game. * Safety Ryan Clark played his first game as a member of the Redskins since an NFC Wild Card game against Seattle on Jan. 14, 2006, a span of 3,159 days. * Nose tackle Barry Cofield extended his streak of consecutive starts to 81, the longest active streak among NFL defensive tackles. * Linebacker Keenan Robinson and cornerback Bashaud Breeland both made their first career starts.
Punter Tress Way made his NFL debut. Way's first career punt was a 61-yarder, the Redskins' longest punt since Week 4 of the 2012 season (Sav Rocca, 61 yards at Tampa Bay).
Way finished with an average of 49.2 yards on five punts, the Redskins' highest single-game punting average since Hunter Smith averaged 50.0 yards on six punts vs. Philadelphia on Nov. 15, 2010. .

.

.