Washington Redskins-themed polished casual restuarant coming soon to One Loudoun In Ashburn, Va.
Hail Hog Kitchen & Tap will open in late spring in the popular One Loudoun Downtown District.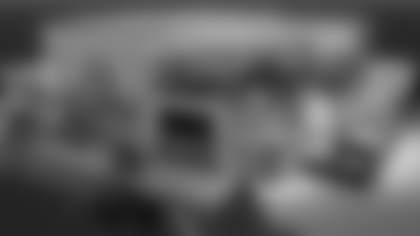 Hail Hog will prominently feature the storied Washington Redskins NFL franchise, winners of three NFL Super Bowls and five total league championships since the team's founding in 1932. The Redskins are an integral part of the D.C. region, and it is a natural fit to open this showcase property near the team's Loudoun County headquarters in Ashburn, Va.
The name Hail Hog pays homage to the history of the Redskins and their longstanding anthem, "Hail to the Redskins," along with a tribute to their storied offensive line of the 1980s and early 90s, "the Hogs."
"The ability to connect with the community in a very real way through Hail Hog is a natural extension for us," said Terry Bateman, Redskins Executive Vice President. "We are excited to partner with g3 to create a first-class venue where Redskins fans can come together with friends and family and celebrate the team's history."
This new restaurant will feature more than 12,000 square feet on two levels offering two very distinct experiences for guests of all ages. With a chef-driven menu, the downstairs will feature a prominent bar showcasing unique hand-crafted cocktails along with an extensive wine list and the best local craft beers. The menu will focus on locally sourced products prepared fresh daily. The building finishes are all distinctive and refined, creating a warm and welcoming environment for the perfect date night, power business lunch, or after-work socializing.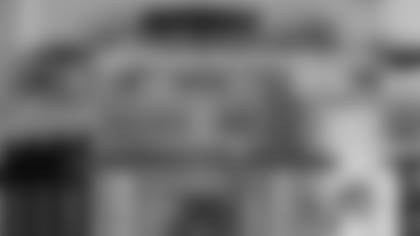 The first floor also will be home to its own radio/television studio designed for the Redskins to broadcast radio and television programming. When not in use the studio will be available to be reserved for small private events. In addition to the great indoor space, there is ample and spacious patio seating for seasonal use.
The second floor, complete with its own entrance, will be any sports fanatic's favorite spot. With wall-to-wall next generation 4K televisions, the viewing experience will be second to none. The upstairs will also feature a rooftop bar with dramatic views of the Plaza at One Loudoun. With indoor/outdoor features including a big fire pit and the best hand-crafted casual fare, the upstairs at Hail Hog will be a win with sports fans of all ages.
In addition, Hail Hog is the perfect venue to host private events, with space both downstairs and upstairs for groups of all sizes. The Redskins will host a variety of events including select press conferences at Hail Hog.
The restaurant is the latest addition to the g3 Restaurants portfolio. g3 Restaurant Group is a leader in the hospitality industry known for partnering with iconic sports franchises and legendary athletes to create one-of-a-kind destination restaurants.
"This is an awesome project for g3 Restaurants," said Marc Buehler, President of g3 Restaurants. "We cannot wait to debut our chef-inspired American fare menu paired with awesome drinks in this really spectacular facility. We have gone to extraordinary lengths to tie the Redskins brand into this truly fan friendly one-of-a-kind experience."
.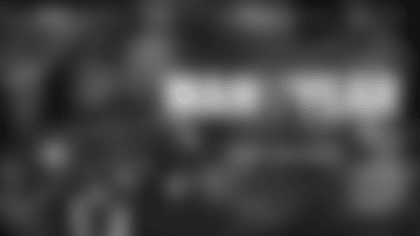 news
Terry McLaurin named Washington Commanders' nominee for Walter Payton NFL Man of the Year award
The Walter Payton NFL Man of the Year Award is the league's most prestigious honor and acknowledges NFL players who excel on the field and demonstrate a passion for creating a lasting positive impact beyond the game in their communities.