Bonnie Smith Gilchrist remembers when her brother got the call that would change his life. It was 1965, and the Smith family had huddled together in their living room waiting for the long cord phone to jump with a ring. When it finally did, Jerry Smith answered and learned that he had been drafted by Washington.
"Jerry was so excited. I mean, here's a 21-year-old guy, going to the nation's capital. That was a real big thing, and it was the first part of a journey," his sister Bonnie Smith Gilchrist said. "He was eager to prove himself."
Prove himself he did. During his 13-year career, Smith became a league star and one of the best to ever wear the burgundy and gold. In the '60s and '70s, he electrified as a favorite receiving target of quarterback Sonny Jurgensen. By the time Smith retired, he held the NFL record for most career touchdowns by a tight end, a record that stood for 26 years and was inducted into Washington's Ring of Fame.
As a professional athlete, Jerry Smith lived a life very much in the public eye, excelling at his job to the glee of adoring fans as an integral part of a cherished D.C. institution. However, he held a secret – the kind he feared could ruin everything he had ever worked for and push those he loved away if it ever came to light.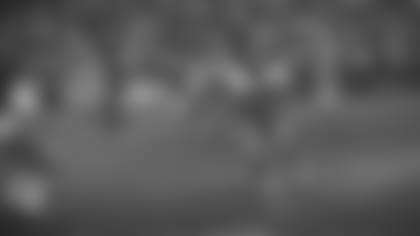 During an era in which being a member of the LGBTQ+ community posed an existential danger to one's self and family, Smith found comfort and a sense of security within the Washington locker room. He never opened up about being gay to his teammates, and it would be foolhardy to say he would have been embraced wholeheartedly if he had. But, as a member of the Burgundy & Gold, Smith was loved and respected in a way that went far deeper than the game of football.
"They weren't looking at Jerry as the football player or as the guy who might be gay. They looked at Jerry the person, because he was a good person," Smith Gilchrist said. "They took care of him, and he took care of them…If any teammate needed anything, others would drop what they were doing and come help. It was such a tight-knit brotherhood."
That brotherhood produced many friendships. Few were as beautiful as that between Smith and safety Brig Owens. The two 1965 draftees became roommates at training camp during the Civil Rights era when it was uncommon for Black and white teammates to share quarters. When Smith was warned that there would be talk, his reply was, "So what?" Facing a society that looked down on them because of something over which they had no control was perhaps a point of connection for them.
"We'd sit around talking, trying to solve the problems of the world," Owens told the Chicago Tribune in 1986. "Jerry was a very sensitive guy. He cared a lot about other people."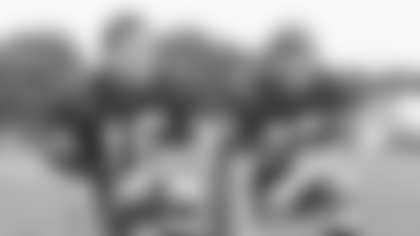 Conversations about which communities were deserving of rights were happening everywhere and when Coach Vince Lombardi arrived in Washington in 1969, he did not shy away from them. Although a tough coach, Lombardi, who had a gay brother, was a tolerant person.
"Jerry wouldn't stop talking about Vince," Smith's brother Ed said in an interview for a 2014 episode of the NFL's A Football Life. "Vince was a great coach, great person, loved Jerry and Jerry loved him."
Though he held back from revealing all aspects of himself during his time in Washington, Smith could have felt that he had people in his corner. The sentiment quietly grew with both the everyday humdrum and the extremes of being a professional athlete. For years, he spent countless hours a week with his teammates, traveling, talking, joking together. They experienced the highs and lows of sport on the biggest stage – from winning streaks the city had not seen in decades to losing a Super Bowl.
Smith, to use the words of his sister, was "a consummate teammate." He was the kind of guy to throw himself in front an on-rushing linebacker if that is what the moment required, the type of player who inspired others by pouring himself into perfecting his craft.  
The selflessness he displayed during his brightest days did not waver during his darkest. In 1986, nine years after he retired, Smith revealed he was suffering from AIDS, hoping to bring awareness to the ravages of the disease and perhaps draw attention that could spur developments in research. It was brave of the former athlete to talk about his harrowing plight. At the time, the prevailing belief was that AIDs was an illness that only affected "drug addicts and hairdressers" as Jim Graham, director of the Whitman Walker Clinic, put it in an interview with the Washington Post in 1986.  
"It took tremendous courage for Jerry to do what he did," Owens said to the Tribune. "But that's Jerry. He was a team guy right to the end."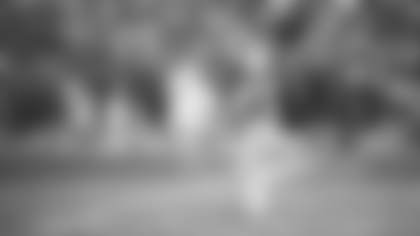 The men he had been in the trenches with on the football field showed up for Smith as he battled in the hospital, paying no mind to the implications of Smith having AIDS.
"If you love a guy, you love him. That's all there is to it," teammate Bobby Mitchell said to the New York Times in 1986. "Jerry has been a very dear friend for almost 20 years."
According to a spokesperson at Holy Cross Hospital, when Smith was there, every third call was for him. Many of them were from former teammates and players then on the team. Brig Owens visited almost every day.
Less than a year after being diagnosed, Smith died of AIDS on Oct. 15, 1986, at the age of 43. Twenty-three players from Washington's 1973 Super Bowl team reunited for his funeral. Several, including Sonny Jurgensen, Charley Taylor and Bobby Mitchell, served as his pallbearers.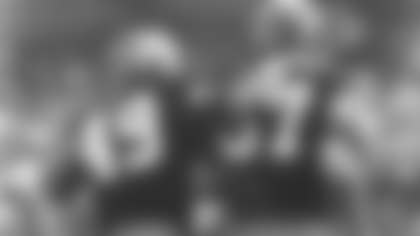 The saying goes that football is a game of inches, that tiny bits of effort have the power to make a difference. On the field in his prime, Jerry Smith was a member of a team determined to do what they could to set a new standard for Washington football, work that ultimately laid the foundation for the franchise's success in the '80s and '90s. Off the field as he succumbed to his disease, Smith looked at the end of his life with similar eyes. His decision to talk about his experience with AIDS and the legacy his family has carried on was and continues to be part of a larger process of shifting attitudes around the LGBTQ+ community.
Actions like those have helped pave the way for celebrations like the one that will take place at FedExField on September 25 when Washington takes on the Philadelphia Eagles. During the team's second annual Pride Night Out, Bonnie Smith Gilchrist will take the field in a ceremony honoring her late brother at the end of the first quarter. She wishes he could be there to see the strides made, to feel a different level of support from the franchise that meant everything to him.
"I think he would be joyous and thankful that times have changed," Smith Gilchrist said. "If he could be here to see this, it would just be the best situation ever. He would be smiling from ear to ear."