The ping from Moises Linares came in the day before Washington's preseason finale against Cincinnati.
"Would you be willing to do this interview over lunch? That that way you can see a little more of my culture?" he wrote.
The place we go, a hole-in-the-wall spot in Arlington, Virginia, called Atlacatl, is Salvadoran. A blue and white flag greets customers at the door, and the menu has a section dedicated entirely to pupusa options. It's here, between bites of yucca and sips of coffee, that Linares outlines the journey to where he is today as a radio broadcaster for the Commanders.
Many elements of this story are shared by his co-broadcaster and fellow Salvadoran American Juan Romero. Both of their parents left El Salvador for a better future. Linares and Romero grew up figuring out how to straddle a Spanish-speaking home and English-speaking school life. Both fell in love with sports at a young age and found it as a means to connect to the society around them. The kid from Los Angeles and the kid from Takoma Park, Maryland, are now living a dream calling plays for their local NFL team in an area that has a higher Salvadoran population than any other in the country.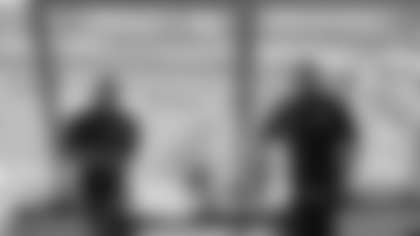 Romero's local NFL team also happens to be the team he has followed his whole life. As the only one of his siblings born in the United States, he has a connection to his Salvadoran heritage that sprung from very specific circumstances.
"My family is from Intipuca, and for a little bit of background on that, that city is famous for having a lot of immigrants here to [the DMV] area," Romero said.
And that is not just talk; it's observed fact. As a 2018 story from AP News noted, "In Intipuca, immigrating to the U.S. -- and particularly Washington, D.C. -- has been a way of life for 50 years. Going to D.C. is a rooted part of the community's habits, beliefs and customs. Half the town's population is there…"
That unique kind of presence of Salvadoran community was not quite the same for a young Linares growing up 3,000 miles away. It was not really until Linares got older that he felt pulled to dig into his ethnic and cultural background.
"We [Moises and his siblings] started to understand we're not just American, because you start getting that common question of, 'Where are you from? No, where are you really from?'" Linares said. "As I got older, I started appreciating where my family came from, what they were about and the sacrifices they had made for me to have an education and a better opportunity."
Like many first-generation Americans, a large theme of Romero and Linares' childhoods was the dance between two cultures. That reality came with a lot of enrichment. Romero and Linares became bilingual at a young age and felt the joys of being immersed in values focused on family, hard work and an intense love for sport.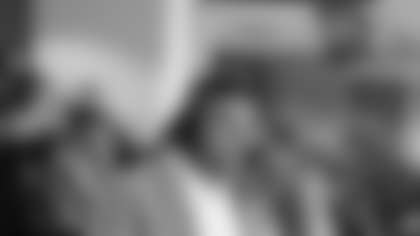 This upbringing also, however, came with distinct struggles. Right up through when he was a baby, for example, Romero's dad bounced between the El Salvador and the U.S.
"He would come here, make money, go back. Either by choice or not by choice," Romero said.
Romero's dad worked in restaurants. His mom worked in cleaning. Linares' mom and her siblings left El Salvador in the early 1980s during the civil war and traveled an arduous journey through Guatemala and Mexico to come to L.A. His mom, who raised Moises and most of his siblings on her own, also worked in restaurants and out of food trucks.  
"That relentlessness is something that I grabbed from her, and I saw it and I said, 'Well if you did that, then I'm gonna make you proud,'" Linares said. "I said, 'I can't waste this opportunity. I gotta take advantage.'"
Linares and Romero's paths first crossed at the Spanish language radio station "El Zol," where Romero worked as a producer and Linares had worked on-air for D.C. United broadcasts. The decision to start an official Spanish radio broadcast for Washington football came from El Zol's parent company in the lead up to the 2018 NFL season. Linares, who had started to establish himself as a leading Spanish sports voice in the DMV, was a no-brainer for the on-air role.
Romero, on the other hand, did not have that background. He did know radio, though, and significantly, he was a lifelong Commanders fan. It would be hard for anyone working in his vicinity at El Zol to not know that.
"That's all I talked about. My office was full of Washington stuff," he said with a laugh. "For me, I would have been excited to just produce it and worry about the behind-the-scenes, but then the opportunity came to be actually analyzing and making comments about the game, that was really cool for me."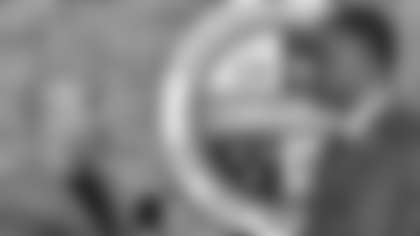 So, the Romero-Linares partnership was set, and they've never looked back. 2023 marks the duo's sixth season as the official Spanish language radio broadcasters for the Commanders. Since the beginning, the two have looked to provide their Spanish-speaking listener base a product that is both entertaining and informative, with a little bit of familiarity sprinkled in.
"The game kind of has to be explained a little deeper as far as if someone is listening on the radio, especially if someone is Spanish-speaking or maybe new to the country and just doesn't understand the game. So, we kind of have to be teachers in a way, but at the same time make it engaging and exciting with the calls," Romero said. "I think Moises does a fabulous job of bringing a little bit of soccer style to our broadcasts when he calls touchdowns or when there are exciting plays."
Their work is enhanced by the fact that they have a strong friendship. Linares describes Romero as someone who he "has a ton of respect for" and looks at their bond as "a brotherhood."
"Our banter and our conversations on-air are pretty much how we'd converse off the mic," Romero added.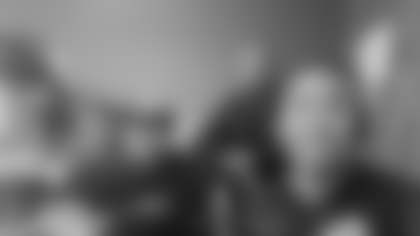 They love striving to better their work gameday after gameday and being the voice of special Burgundy & Gold moments for so many (how can you not get goosebumps listening to Linares' call of the Heinicke pylon dive?)
"There's like nothing like yelling a touchdown…I think that creates lifetime memories," Linares said. "And I feel like sometimes when people have long days or a long week, you come to sports for an escape…So for a certain amount of time, during the week, I can be the person who provides a time to relax, time to smile."
For both Salvadoran Americans, the fact that their voice is hitting the ears of thousands just like them is never far from their mind.
"I feel like here we have that duty, we have the honor to represent somewhere where Salvadorans are a major force," Romero said. "You feel special feeling like your story can be the story of the next person whose family has come here from El Salvador. They can grow up watching football and be the same thing as us."
Together, they are making their communities proud and hope that the work ethic, passion and dedication to their craft they exemplify reverberates across generations.
"The goal is that one day if Juan and I are no longer here, we've built something for the next people to come in and say, 'Oh they already have this foundation,'" Linares said. "I kind of want to pave the way."
To listen to Romero and Linares on gameday, download the iHeartRadio app.