Last August, Han Howell was in Seoul, South Korea, up at an ungodly hour to watch her favorite football player in action.
"For the preseason games, she was actually in Korea visiting, which was the last time she was over there," Sam Howell said. "Obviously the time change is big, and she would tell me that she would stay up all through the night to watch me play."
Those, unfortunately, were the only gameday snaps she would get to see her grandson play for the Commanders, as she died in November 2022. Mixed in with the grief since her passing, Sam has found that the loss of his grandma has brought about a different kind of reflection upon and interest in his Asian heritage.
There is a story of the Washington quarterback that begins 50 years ago and nearly 7,000 miles away, when the daughter of Myong Sok Park and Kum Ok Yang fell in love with an American serviceman. When Han was in her early twenties, she met Bruce Howell while he was stationed in South Korea in 1960 after the Korean War. Following a stint overseas in both Asia and Europe, Han and Bruce settled around Monroe, North Carolina, with their two children.
Han became a widow much earlier than she could have ever anticipated. Left with two adolescent children in her new country, she lived a life that would set an important example and influence for two generations of the Howell clan.
Involved in many successful businesses from dry cleaners and restaurants to retail stores, Han possessed an intense work ethic and ambition. Her faith was also deeply important to her, and she served as a deacon and trustee at her church Bethany Korean Presbyterian. But above everything, Han loved her family.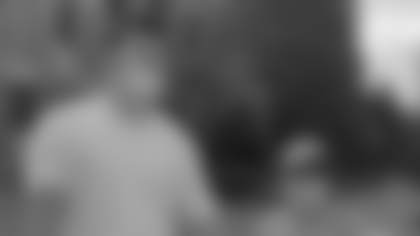 "She would always host family and just loved bringing people together, and there were definitely always some Korean dishes there," Sam recalled.
That devotion to her family led to her presence in the stands at a lot of football games. During Sam's career at Sun Valley High School, his dad Duke was his offensive coordinator. Han, who lived just 10 minutes away, loved cheering on her son and grandson.
"She watched all of my games all throughout high school, through college," Sam said. "She went to almost every game in high school."
The 22-year-old has many fond memories of his grandma who he described as "always so sweet and so supportive" of anything he and his siblings did.
"Our relationship was awesome. She meant the world to me, still means the world to me," Sam said. "It was just so great to have someone like her in my life."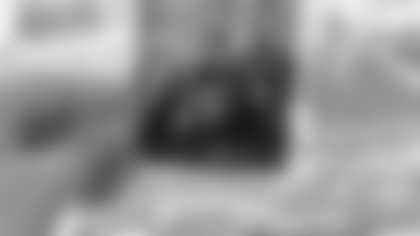 Han certainly would have been beaming with pride upon witnessing her grandson's first NFL start in January against the Dallas Cowboys. He joins a small group of Korean Americans currently active in the league. As for the Korean representation in the NFL, Sam is "glad to see there are other guys" though he "isn't surprised" there are not more considering American football's relatively low rank on the list of popular sports in Asia and in Asian culture.
When it comes to moving the needle on that front though, Sam would be happy to be a part of any opportunity to get involved, saying "sign me up for that" when presented with the hypothetical of the NFL one day playing its first-ever game in Korea.
Do not expect him to wait around for that to be the reason for his first trip there, though. He has long expressed a desire to visit the country of his grandma. And in the last few months, that hope has come with a surge of new significance.
"I'm super curious about my Korean heritage, and I think I'm even more curious now that my grandma is gone, because she was the big thing I had connecting me to that, and I always had her to tell me about it," Sam said. "I'm very proud of my background and where I come from, and I just think it's an awesome part of me that I want people to know about."