---
---
There were hundreds of people packed into the conference room at Redskins Park, but the event that was about to transpire had the attention of millions.
Only four days had passed since the Redskins' season ended in Dallas, and Ron Rivera was about to be announced as the team's next head coach. The deal was already written in ink; Rivera had officially signed on New Year's Day after days of every sign pointing towards that partnership.
But this was Rivera's coronation, the moment when he'd stand in front of the entire organization, and indirectly, the entire fanbase, and explain his plan to resurrect the franchise.
Rivera was resolute as Redskins owner Dan Snyder gave his opening statement; he grinned at Snyder's "Happy Thanksgiving!" joke and listened while Snyder laid out how the 58-year-old known as "Riverboat Ron" was the right man for the job.
"What the Redskins have needed is a culture change, someone that can bring a winning culture to our organization," Snyder said. "It all starts and ends with our head coach. When looking for that man, I looked for a class act. That's how you describe Coach Rivera."
Growing that kind of reputation takes time. It goes back long before he first arrived in Ashburn, Virginia, and even before he earned the "Riverboat" nickname. It actually began when he was known by another name: Chico.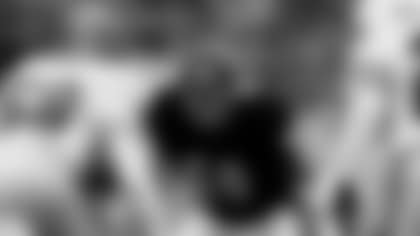 His teammates knew him as something much more than an actor's doppelganger, though.
Rivera was known for his toughness on a tenacious defense. He could play any of the three linebacker positions and often did so before becoming a permanent starter in 1988. He would do anything for his teammates with no desire for any special recognition.
And, of course, there was his intelligence.
"He was one of the smartest players I ever coached," said former Bears' linebackers coach Dave McGinnis.
Rivera has always been the same person, but his start towards earning that stellar league-wide reputation began more than three decades ago in Chicago. In many ways, the Riverboat of today was molded out of the player of seasons past.