Get a behind-the-scenes look at Major Tuddy's masterpiece HERE.
Secure your seats to his favorite place this season HERE.
When Major Tuddy ran out from the tunnel at FedExField on New Year's Day, he was filled with a sense of wonder at the stadium around him. "This is my home," he thought to himself. From that moment, the hog was determined to do whatever he could to gather as many people as possible to this special place.
Herein lies the seed of Major Tuddy's passion for the schedule release project. It was in the middle of his offseason program -- filled with events around the DMV and mud rolling -- that he began to hear rumblings about the subject. His ears perked up, and a glimmer emerged in his eye. It sounded to him like a perfect opportunity to get plenty of fun, excited humans to his home.
Convincing the football folks over in Ashburn that he should be involved in the 2023 schedule release would be another matter, however. It's not that he didn't have a good relationship with this group. I mean, players and coaches loved giving him hoof bumps and chatting him up about his latest gym routine whenever they saw him.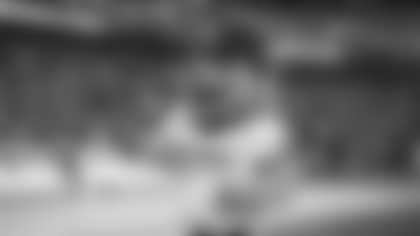 But being a mascot who cultivates good vibes and being a mascot who can help execute one of the biggest moments of the NFL calendar are two very different things. Could his friends at OrthoVirginia Training Center see him as more than what they have known him as for the past few months? Would they believe in him? The thought kept him tossing in his pen at night.
There was only one way to find out. Major Tuddy set up a meeting with Coach Rivera and prepared an entire deck entitled "Why I'm Your Guy for the Schedule Release."
"I'll be honest, I was skeptical. But he comes in. Has this whole thing prepared – charts, graphs, references for who can vouch for him," Rivera said. "I appreciated it. I was impressed. And I'm thinking to myself, 'Let's give him a shot.'"
Any rookie has to seize their chance to prove themselves, and this was his.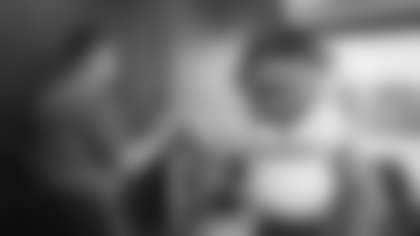 "When I told him he'd convinced me, I was very upfront about my expectations. I emphasized how important this all was," Rivera said. "He was so happy… I mean, the look on his face. Shook his hand and told him I was looking forward to seeing what he could do."
Bubbling with excitement on the eve of the schedule release, Tuddy decided to bring his overnight hay to crash at the facility so he would not risk any issues in getting to Ashburn for the big day. With the sun just peaking over the bubble, he went to his desk to get to work.
After a few hours of outlining his plan, Major Tuddy started to feel his eyes get heavy. Everything, it seemed, began to hit him. All the travel. Being the life of the party. The weight of the schedule release. As a new mascot, he was still getting used to all of it, the resilience to the many stressors not yet built up.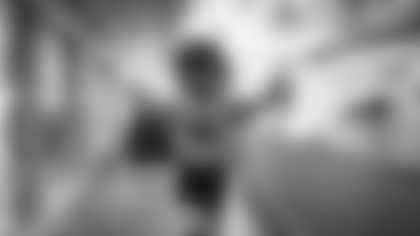 "Not today," he thought as his head drooped. "Any day but today. I can't let them down. "Everyone to…my house…tickets…from SeatGeek"
He fell into a nap, his head whirling with dreams of flying pigs and Sam Howell touchdown passes.
Then, brain somewhere between asleep and awake, he heard footsteps. Unmistakable footsteps.
Major Tuddy jolted up, straightened in his chair and quickly tapped the computer to see the time. Somehow, it was the afternoon. Oh no.
"Ok, Tuds," he thought to himself. "You can do this."