Happy Juneteenth, everyone! As we reflect on this now federal holiday and all that has transpired in the last year, we wanted to take a moment to reflect on the work we have been doing to promote and uphold racial equality within our organization and community.
It has been one year to the day since we launched the Black Engagement Network (B.E.N.) as part of the Washington Football Team's efforts to strengthen its commitment to Black employees through professional development and career management. This group was established with a vision of creating a diverse and inclusive culture within the NFL for employees at every level.
Over the past 12 months, we have worked tirelessly with organization executives and leadership to provide support, education and racial equality initiatives in communities across the Washington, D.C., metro area. We held town halls that gave our fellow employees the opportunity to share experiences, build camaraderie and come up with actionable items to make ours a safe community for Black Employees.
We are proud to say that we have made progress towards achieving our goals, and that has provided a strong foundation for what we have planned for the future.
It is important to remember that the support we have received from the franchise's leaders is the cornerstone for all that we have achieved. Coach Rivera made a promise to unite us as teammates and colleagues through our shared experiences. He supported players kneeling during the national anthem as a way of speaking out against police brutality. Team owner Dan Snyder graciously donated $250,000 for us to get started on our work. Players like Chase Young, who were using their platforms even before B.E.N. was organized, also lent their support and provided further evidence that we, as a franchise, stand as one against the horrors of racial and social injustice.
At our core, B.E.N. is designed to be a resource for the establishment and advancement of Black talent in the workplace. It is why we have hosted several programs to help B.E.N. members become more prepared for the next steps in their careers. These programs have included a LinkedIn workshop in which employees were taught how to use the social platform to their full advantage and even lessons from a PGA professional on golf etiquette, techniques and the game itself. We also hosted an HBCU Career Panel, which included a keynote address from team president Jason Wright, for students interested in pursuing a career in sports.
Efforts like these have not only helped us arm members with the tools they need to navigate the professional world, but more importantly, pursue their ambitions to create a better life for themselves.
But B.E.N. is not solely about creating more employment opportunities; having a positive impact on such a diverse and multicultural area as the DMV has been and will remain a pillar of the organization. We have participated in food packaging and distribution events and facilitated a park cleanup on National Cleanup Day. We take great pride in our community, and we want that to reflect in everything we accomplish.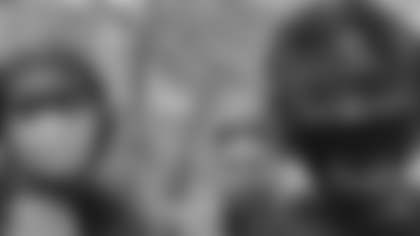 There have been other initiatives we have started that helped raise up members of the Black Community in the DMV. Through Shop Black, many local Black-owned businesses have increased their sales volume because they have been able to utilize the team's platform. B.E.N.'s Educator of the Month program has highlighted Black and Brown educators in the Washington Football Market who are going above and beyond to make a positive difference in their students' lives while also impacting their community. The businesses and individuals deserve to be recognized, and we are happy to shine the spotlight on them.
As B.E.N. has continued to grow, we have had the privilege to partner with nationally recognized brands to provide even more services and opportunities for people of color. In February, we announced a partnership with Medliminal to support nonprofit charitable organizations through social justice initiatives such as education; police reform and community relations; financial literacy and job readiness; racial equality; and poverty and economic injustice. Because of this, nonprofits across the region are able to continue helping those who are most vulnerable in our society.
All these programs have been a good start to what B.E.N. can achieve, and we are aiming for even loftier aspirations in our second year. That is starting today, as the Washington Football Team is collaborating with the Juneteenth Foundation in honor of their annual efforts to celebrate the national holiday. In addition to making a contribution to the donation, Washington employees had access to the Juneteenth Reflections Panel, which included topics on criminal justice reform, access to equity and education. The franchise is also participating in the Juneteenth Foundations' Virtual Career Panel, which takes place today, and the team is giving its employees the following Monday off to provide a moment for them to reflect on our history and share in the national commemoration of Juneteenth.
As we prepare to take another step in our work against social injustice, we intend to keep listening to our members, players, coaches and employees on how we can reach our goals. We build off what we have done in the past year to create more innovative, progressive programs to empower the Black Community. They will all share a common trait, one that is at the heart of what we do: to do unambiguously good work on the largest possible scale.