---
---
The Washington Football team has officially launched its own Black Engagement Network as part of the franchise's efforts to strengthen its commitment to Black employees through professional development and career management.
"B.E.N. will work with organization executives and leadership to provide support, education and racial equality initiatives in communities across the Washington, D.C., metro area where our employees live and work," head coach Ron Rivera announced June 10. "I am honored to work at an organization with so many people who want to change our society for the better."
B.E.N, which was organized in the aftermath of the death of George Floyd, is an NFL Employee Affinity Group established to develop, acquire, and retain Black talent at the NFL while also serving as an employee resource group for league leadership as needed. Rivera said the network hopes to create "an inclusive work environment and community outreach, while creating an inter-cultural understanding of Black employees."
"I am saddened by how hurt the Black Community is by what has transpired," Rivera said. "I am proud of everyone who is on the right side of this fight against social injustice. I am eager to help in any way I can in making a difference."
B.E.N.'s vision is "to create a diverse and inclusive culture within the NFL for employees at every level." Through mentoring and networking, it intends to "engage, equip and empower NFL employees to exude an organizational culture that attracts, develops and retains Black talent."
Prior to beginning his press conference, Rivera addressed the protests that took place around the world, including one in front of the White House, in response to Floyd's death and the actions players took to add their voice in the fight against social injustice. Quarterback Dwayne Haskins Jr. personally attended the protest in The District, while defensive end and No. 2 overall pick Chase Young was featured alongside some of the league's top players in a call to action video.
"Their message was powerful and one that every fan of this league should support," Rivera said.
In addition to B.E.N., Washington has also created a town hall program led by six members of the organization, including full-year coaching intern Jennifer King. King, who first joined the staff in February, was a police officer before pursuing a coaching career and is the first female African-American full-time intern in league history.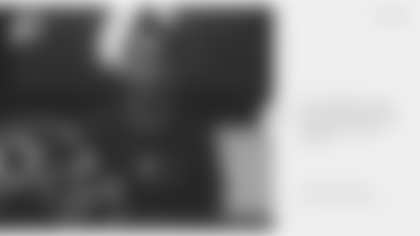 Other town hall leaders include team psychologist Monica Paige, senior director of player personnel Malcolm Blacken, team chaplain Pastor Brett Fuller and senior vice president of player development Doug Williams. Prior to joining the front office in 2017, Williams was the team's starting quarterback from 1986-89 and led the team to Super Bowl XXII title over the Denver Broncos, becoming the first African-American signal-caller in history to play in and win a Super Bowl.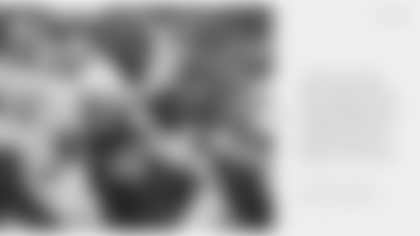 Although people like King and Williams are leading the town halls, Rivera said that everyone in the organization "from the front office and players to the ticket sales reps" is invited to be a part of the discussions. Team owner Dan Snyder has donated $250,000 to help start the programs that come out of these meetings.
"These town halls will give our employees a chance to share experiences, build comradery with colleagues they may have not yet crossed paths with and ultimately come up with actionable items that we can do to make our communities safer for people of color."
In addition to these initiatives, Rivera announced earlier this week that Washington will join the NFL and several other teams by closing team facilities Friday in honor of Juneteenth, which is the annual celebration of the end of slavery in the United States.
In an organization-wide email, Rivera challenged everyone to "take the day to reflect on our discussions this past week and really dive in and do some research to come up with additional ideas that we can implement to improve our community."
"We have taken the first step as teammates and colleagues and shared our frustrations and experiences," Rivera wrote. "Now we must put our minds together and take the next step in creating programs to fight this battle right here in the DMV."