Jordan Reed showed exactly how valuable he is to the Redskins' offense Sunday vs. the Buccaneers, catching 11 passes for 72 yards and two touchdowns, including the eventual game-clinching score, earning this week's Bridgestone Performace Player of the Week honors.
---
Jordan Reed's return from a concussion couldn't have come at a better time for the Washington Redskins.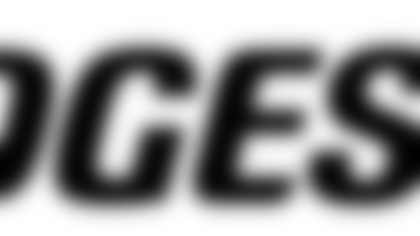 ](http://www.bridgestonetire.com/)After missing Washington's Week 5 and 6 games against the Atlanta Falcons and the New York Jets -- both losses for the burgundy and gold -- Reed gained medical clearance late last week and became an immediate factor for the Redskins' offense on Sunday against the Tampa Bay Buccaneers.
Of course, it took a while for the Washington offense to get going -- they found themselves in a 24-0 hole by the second quarter -- but once they found the end zone once, via a touchdown run by quarterback Kirk Cousins, they would be hard to stop.
Reed played a huge part in that.
He had a game- and career-best 11 receptions and led the Redskins with 72 receiving yards and two touchdowns. His second touchdown of the day, a six-yard pass from Cousins, came with 28 seconds remaining in the fourth quarter, and tied the game at 30. A Dustin Hopkins extra point later, and Washington had its first lead of the game, which it wouldn't relinquish en route to the franchise's biggest come-from-behind victory in its 83-year history.
Reed's 11-catch performance was the 22nd by a member of the Redskins since 1950, and the first since Pierre Garçon in Week 3 last season.
Reed became the first member of the Redskins to record multiple receiving touchdowns since Leonard Hankerson in Week 1 of the 2013 season. He was the first Redskins tight end to do so since Fred Davis on Dec. 13, 2009, at Oakland.