Jordan Reed carried his record-breaking ways into the postseason on Sunday vs. the Packers, earning this week's Bridgestone Performace Player of the Week honors.
---
Entering Sunday's Redskins-Packers 2015 NFC Wild Card Round matchup at FedExField, Jordan Reed had already turned in a record-breaking regular season.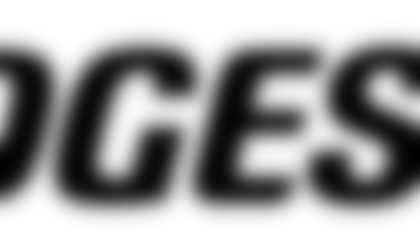 ](http://www.bridgestonetire.com/)So why not carry that theme into the postseason?
The tight end caught nine passes for 120 yards, including a 24-yard touchdown reception, in Washington's 35-18 season-ending loss to Green Bay.
Reed (nine) set a single-game franchise postseason record for receptions by a tight end, surpassing the mark of five set previously by three different players, including most recently by Chris Cooley in the NFC Wild Card Round vs. Seattle on Jan. 5, 2008.
He also set a single-game franchise postseason record for receiving yards by a tight end, breaking the previous mark of 85, set twice, including most recently by Cooley in the NFC Divisional Round matchup against the Seahawks on Jan. 14, 2006.
Reed – who became the first member of the Redskins at any position to get 100 yards receiving in a postseason contest since Santana Moss' 103 receiving yards in that 2006 Seattle matchup – also became the first tight end in franchise history to achieve that feat in postseason play.
The performance on Sunday was just the icing on the cake to a terrific season for Reed. The third-year Florida product became the fifth member of the Redskins to record 12 combined receiving touchdowns across and single regular season and postseason, joining Gary Clark in 1991, Ricky Sanders in 1988, Jerry Smith in 1967, Charley Taylor in 1966 and Hugh Taylor in 1952 – each of whom had 12. Reed, who was voted an alternate to the Pro Bowl this season, could – and should – very well be making a trip to Hawaii on Jan. 31. Stay tuned to Redskins.com for all the latest.