Redskins quarterback Kirk Cousins threw for four touchdowns and completed 80 percent of his passes on Sunday vs. the Saints, and earning this week's Bridgestone Performace Player of the Week honors.
---
When you turn in an all-time-great performance, then it's probably a given that a little recognition is going to come your way.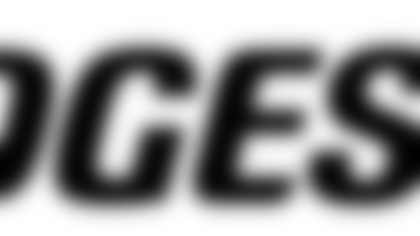 ](http://www.bridgestonetire.com/)That's exactly what Redskins quarterback Kirk Cousins did on Sunday in the team's 47-14 victory over the New Orleans Saints.
The Michigan State product completed his first 10 passes en route to completing 20-of-25 total passes (80 percent) for 324 yards with four touchdowns to no interceptions.
Cousins' perfect passer rating (158.3) on the afternoon was the Redskins' first perfect passer rating among quarterbacks with at least 20 attempts in records available dating back to 1950.
The performance on Sunday was just the latest in a recent string of quality starts for Cousins. In the last three games, Cousins has completed 75 of his last 105 passes (71 percent) for 858 yards with eight passing touchdowns to just one interception -- a play that only occurred after the pass bounced off a Washington receiver first.
Perhaps not coincidentally, the Redskins are 2-1 in their last three games.
Here's some more notes on Cousins' terrific game on Sunday vs. the Saints, courtesy of Redskins Public Relations:
Cousins posted the first perfect passer rating (158.3) of any NFL quarterback this season with a minimum of 20 attempts.
Cousins finished the first quarter 9-of-9 for 116 yards and two touchdowns for a perfect passer rating of 158.3. He became the first Redskins quarterback to post a perfect passer rating in a first quarter with at least nine attempts in records available dating back to 1991.
Cousins' two first-quarter touchdown passes marked the first time the Redskins had thrown two passing touchdowns in the opening frame since Cousins accomplished the feat in Week 3 last season at Philadelphia.
Cousins opened the game 10-for-10 for 127 yards prior to his first incompletion of the game in the second quarter.
Cousins completed 17-of-20 passes for 295 yards and three touchdowns in the first half for a perfect passer rating of 158.3. The Redskins have had a quarterback record a perfect first-half passer rating in each of their last two meetings with the Saints (Robert Griffin III, Week 1 in 2012).
Cousins became the first Redskins quarterback to throw three first-half touchdown passes since Robert Griffin III on Nov. 7, 2013 at Minnesota. He was the first Redskins quarterback to through four touchdowns in a game since Griffin on Thanksgiving Day in 2012 against the Dallas Cowboys.
Cousins' 295 first-half passing yards were the most by a Redskins quarterback in the opening two quarters of a game in records available dating back to 1991.
With the performance, Cousins surpassed 5,000 career passing yards, becoming the 15th Redskins quarterback to throw for 5,000 yards with the team all-time.
With his second touchdown of the day, Cousins became the 16th quarterback in franchise history to record 30 touchdown passes with the Redskins. 
Cousins posted his seventh career 300-yard passing game. It was his third 300-yard passing game of the season, surpassing his previous single-season career highs of two, set previously in both the 2013 and 2014 seasons.