Andre Carter and his wife Bethany hosted the first annual Carter Boot Camp on Tuesday in support of the United Way of the National Capital Area's (UWNCA) Child Wellness Initiative.
Students from the YMCA Calomiris Program Center participated in an hour-long workout led by Andre Carter and fellow Redskins Antwaan Randle El, Leigh Torrence and Rocky McIntosh.
"This is not a one time workout," Andre Carter told the group of 25 students. "I'll be checking in with you next week and next month and the month after that to make sure you are keeping up."
The UWNCA's Child Wellness Initiative serves as a resource for organizations who are working to decrease the childhood obesity rate in the metropolitan Washington DC area. Phase I of the initiative focuses on the following objectives: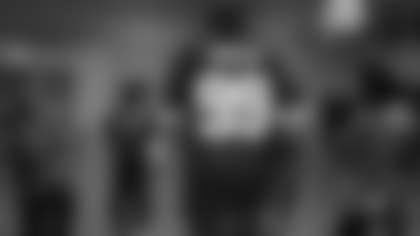 -- Affordable eating solutions
-- Building strong collaborations
-- Community strengthening
"This is an event that these students will never forget," said Angela Woods, Interim CEO of the UWNCA. "We are grateful to have partners like Andre and Bethany Carter to help us lead the charge against childhood obesity."
UWNCA is working to educate children and parents about healthy eating habits and giving them the resources to purchase healthy foods. Bethany Carter lent her expertise in healthy eating by taking the participants on a field trip to a local grocery store for a personal guide to making healthy food choices.
"Strong collaborations like the one forged today between UWNCA, the YMCA and the Carters, will have a lasting impact on the health issues facing the children of the DC Metro area" Woods said. "Strengthening the community and passing on wellness values from one generation to the next will be key in solving the child wellness issue."