2019 has brought a lot of memorable moments for Redskins starting quarterback Dwayne Haskins.
From winning the Rose Bowl in his last game playing for Ohio State on New Year's Day to being selected 15th overall by his hometown team and starting his first game at FedExField last Sunday, the rookie has transformed from local star into DMV hero.
As a result, many fans have begun to look to Haskins as more than just an NFL player.
"Being from this area, [people] see me as a sign of hope and a sign of inspiration," he acknowledged on Tuesday. "I just want to keep being a positive light for people."
Citing the character Uncle Ben from the popular Spiderman series, "With great power comes great responsibility," he added.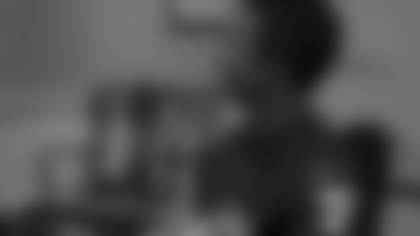 So much certainly applies to Miles Prather, a lifelong fan of the burgundy and gold, who had the opportunity to meet Haskins on Tuesday.
A linebacker on his high school football team at Clarksburg High before graduating in 2018, Miles competed in the same county that Haskins did back when he attended Bullis School in Potomac, Maryland. The two even spent time in the same 7-on-7 passing league just a few years apart from one another, according to the Redskins signal-caller.
"When Dwayne came on the scene and was recruited as a hometown guy, he was psyched about it. He was like, 'Yay, this is our guy!,'" said Melissa Prather, Miles' mother, when asked about her son's admiration for Haskins. "They talked a lot about it in September -- Monte [Miles' father] and Miles -- about Dwayne being a local guy and how they were rooting for him to do well and how the team needed him."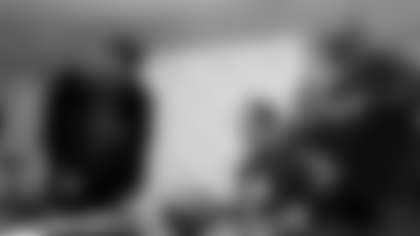 Still, while Miles has continued to cheer Haskins on throughout his rookie campaign, he also had plans for his own football career.
After a short time at East Carolina University, Miles transitioned to Montgomery County Community College. From there, the 20-year-old hoped to transfer into nearby Towson University in the coming months, where he could potentially get back onto the football field.
"[He] was actually training to try to walk on at Towson," Mrs. Prather told Redskins.com. "Miles is really committed to football."
Tragically, though, that dream was stopped short, when Miles, while driving home from class on Oct. 9, suffered a stroke, leaving him in critical condition.
He was transported to Maryland Shock Trauma in Baltimore, where surgeons operated on him in an attempt to remove clots from his neck and brain sustained from the incident. That went partially successfully, with the doctors being able to clear the clot inside his neck, but not the one from his brain.
Miles persisted anyway. And, after the first few, critical days, he stabilized.
Still, a long road to recovery lay ahead. More surgeries and countless hours in the hospital would define the coming weeks in Miles' life.
Having lost functioning on the right side of his body and his ability to speak, among other things, he underwent various forms of physical therapy and worked with a speech pathologist to try and regain some of that ability.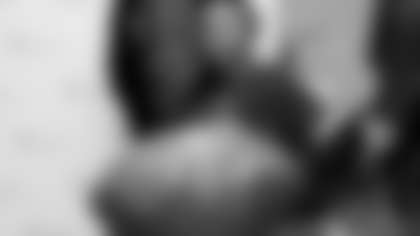 Miles currently lives at MedStar National Rehabilitation Center in Washington, D.C., where he constantly works to recover.
It was in that building where Dwayne Haskins, who found out about Miles' situation from his father, came to visit him this past Tuesday, bringing with him a ball from one of the previous Redskins regular season games and a bevy of autographed memorabilia.
"When he talked about [Haskins coming] with Monte, he was super excited. Smiles ear-to-ear. He's thumbs up all day," said Melissa, when asked about her son's anticipation for meeting the Redskins star. "He was super psyched at the notion that we watched the game last week and talked about Dwayne a lot."
Miles himself is still working on his communication, but, based on his reactions, it seems the moment didn't disappoint, even offering several enthusiastic "Yeas!" when asked whether he's a big fan of Haskins and if he'll keep the memento forever.
As for Haskins, of course, the experience was equally rewarding.
"You never know what someone's going through and you're not the only person going through problems in your life," he said. "If it takes 20 minutes coming out of my day to get someone a football, it means a lot to me just because I brought a smile to that guy's face. I gave him some hope."
"I appreciate him for letting me spend time with him."