Washington Football Team defensive lineman Jonathan Allen said one word about what it was like living in a homeless shelter: tough.
For a 7-year-old Allen, it was a harsh reality. Long before he was an All-American at Alabama and a stalwart along Washington's defensive front, he was living in a homeless shelter without much family to speak of besides his older brother, who was adopted two weeks before him.
The experience had a lasting effect on Allen, who grew up in Ashburn, Virginia. And he knew that as soon as he had the opportunity, he would do whatever he could to help youths who are in a similar situation.
That's why Allen has used his platform as an NFL player to become such a strong advocate for homeless children. During Monday's game against the Pittsburgh Steelers, that support will be on full display with Allen's cleats honoring Sasha Bruce Youthwork through the NFL's "My Cause, My Cleats" campaign. The cleats, which can be seen below, are also available for auction. You can bid for them, HERE.
"I want to be a positive example that they can follow and see that it's not impossible to come out of this situation and be successful," Allen said.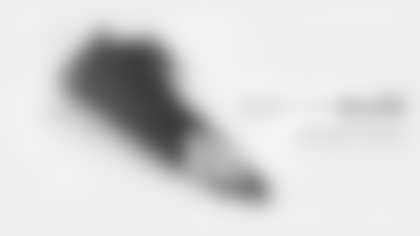 Allen's affiliation with Sasha Bruce Youthwork extends beyond this season. With help of Microsoft and Papa John's, Allen and his wife, Hannah, unveiled an innovation lounge at The Bruce House in Northeast Washington D.C. last year that helps kids interact with one another and engage in schoolwork and employment readiness skills.
"I came here on a tour and I figured out that this is definitely the place I wanted to help," Allen said. "So my agency came up with the technology center idea and I loved it."
The lounge was filled with laptops, televisions and video game consoles to fulfill Allen's goal of giving kids at Sasha Bruce Youthwork the tools to succeed. Jonathan and Hannah also announced a $45,000 challenge gift match in support of the Sasha Bruce Rapid Response Fund to encourage others to give back to homeless youth.
In addition to the Allen family's donation, the Washington Football Charitable Foundation donated $10,000 to the cause.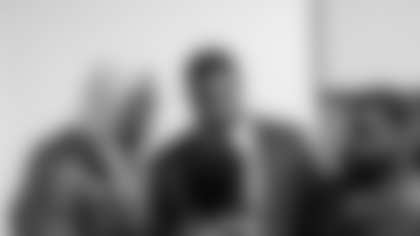 Allen knows what it feels like to be alone as a child, and he wants to make sure the kids at Sasha Bruce Youthwork know they have someone who wants to help them.
This year, Allen graciously donated Thanksgiving meals for 85 Sasha Bruce families and sponsored the holiday wish lists for all of children staying at the Bruce House emergency shelter.
"Anything I can do to help these kids out and give back," Allen said.
Allen also knows how having someone like him who made it out of a similar situation can affect kids.
"I just feel like it gives them hope," Allen said. "At the end of the day, that's all you can give somebody. If there's no goal, there's no light at the end of the tunnel for kids to see, that's the hardest thing. So I just wanted to be that spark of inspiration and hope, whatever it may be."
Allen said all professional athletes have different ways of giving back to their communities. Some are more vocal about it, while others are relatively silent. All Allen wants to do is make the world a better place, and helping young people who are growing up close to where spent his childhood is how he wants to do it.
"It means that much more," Allen said. "It just makes it that much more special, and that's what I wanted to do. I just wanted to have a meaningful impact on kids and help out as much as I can."