Excellent preparation helped Washington to victory in Super Bowl XXII and much of it came well before that clash with the Denver Broncos in San Diego on Jan. 31, 1988.
The 1987 NFL season was interrupted by a 15-day strike by the players. The NFL cancelled one game and then played the next three with what it termed "replacement" players.
Most had some experience, either in training camps or with other teams, and some would manage to stick around the NFL when the regulars returned to work.
While some clubs chose not to assemble decent rosters of fill-ins, Washington carefully put together a solid group. Washington went 3-0 with the subs and scrubs and it made a difference, as they won the NFC East with an 11-4 record.
Not accepting this untoward system hurt the New York Giants, who were the defending Super Bowl champions. They got off to an 0-2 start and then their replacement squad lost all three games. They never recovered from 0-5, finishing 6-9 and last in the division.
Washington won two close decisions in the playoffs, defeating the Chicago Bears 21-17 and the Minnesota Vikings 17-10. That sent them to the Super Bowl against a Denver team that appeared their equal.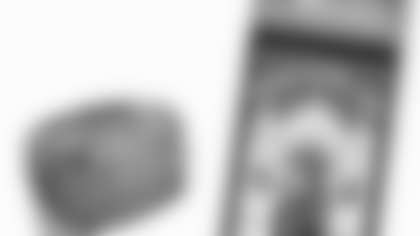 During the season Washington and the Broncos each scored 379 points. Washington allowed 285, the Broncos 288. An even match? It did not turn out that way. Nor did it start out that way.
Denver scored on its first play from scrimmage on a 56-yard pass from John Elway to Ricky Nattiel. Rich Karlis kicked a short field goal on Denver's next possession for a 10-0 lead as the first quarter ended.
The Broncos would not score again. Washington would. Repeatedly and rapidly.
Washington scored touchdowns on their next five possessions, blowing out to a 35-10 halftime lead. They would win 42-10, setting a bunch of records along the way.
Their 602 yards of total offense was one such mark, as were the six touchdowns. Rookie running back Timmy Smith set another with 202 rushing yards, with the Hogs up front creating huge holes in Denver's undersized defense. Ricky Sanders' 193 yards on six receptions set yet another.
Doug Williams, who briefly left the game with a sprained knee, was named the MVP. He too set a record, passing for 340 yards and tied another with four throws for touchdowns.
Washington rushed for 280 yards and averaged 8.4 yards per play. They made three interceptions and sacked Elway five times, their pass rush never relenting and never laying off the blitz despite the lopsided score.
The loss was the second in two years in the Super Bowl for the Broncos, who were beaten 39-20 by the New York Giants in Pasadena following the 1986 season. They failed to hold a lead in that one as well.
Washington missed the playoffs the next two years but would again reach the summit following the 1991 season.