Robert Emeh was doing rounds at Children's Hospital of D.C. last spring when he got an e-mail that he'd been waiting for but wasn't sure would ever come.
"I remember we had stepped out of a patient's room, and I had my laptop with me. I saw 'NFL' and I saw 'Congratulations,' I was like 'Ok we got it,'" he recalled with a smile. "I remember I was just cheesing… I was really happy. My prayers got answered, and I'm just grateful."
Emeh was informed that day that he was the Commanders selection for the NFL Diversity in Sports Medicine Pipeline Initiative. The initiative, which was developed in collaboration with the league, the NFL Physicians Society (NFLPS) and the Professional Football Athletic Trainers Society (PFATS), is in its second year and was developed to encourage medical students from diverse backgrounds to consider sports medicine careers. As the Commanders choice for the 2023 season, Emeh gained invaluable experiences and insights that will be important as he works achieve his future career goals.
For the Rowlett, Texas native, an interest in both football and the medical field began at a young age. His parents, who are from Nigeria, were athletes. In fact, his dad tried out to be a kicker for the Dallas Cowboys shortly after emigrating to the US in the '90s. Robert was a bigger kid with athletic genes growing up in the football-crazed state of Texas, and football was a great fit. But though the sport meant a lot to him, he knew it wouldn't be the path he pursued.
"I knew that I was a good football player, but I didn't see football as my avenue of being successful in life…So I went ahead and gave it up and focused on academics and my goal of becoming a doctor," Emeh said.
That goal of becoming a doctor started brewing when he was a kid during days at the hospital with his mom who was a nurse. Emeh was captured by the anatomy drawings on walls, inspired by the healthcare workers he'd meet and energized by the voices of his family members.
"My parents did a good job of instilling in my head, 'You're intelligent, you're capable of doing whatever you want to do and doing good things on this earth,'" Emeh said. "And my grandma instilled that generous spirit inside of me, always kind of believing 'if God has blessed you, you've got to be a blessing to others.' That was the mindset I had when it came to approaching healthcare and medicine. I wanted to be in a position to help people."
After graduating from Alabama State University, Emeh started to really pursue that mission of helping people when he began his medical degree at Howard University. The historically Black college and university appealed to him because of its focus on taking care of the uninsured and underrepresented.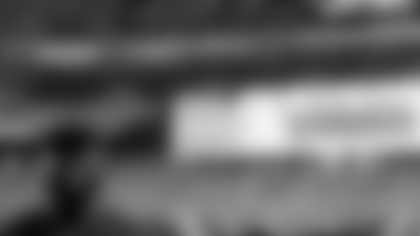 "That's something that resonated. In talking about Nigeria, I come from a background where we don't have easy access to state-of-the-art medical care and resources necessary to take care of our population," he explained. "And then growing up in inner city of Dallas, I see how healthcare disparities and economic disparities can be detrimental to one's health…Being part of an organization like Howard University College of Medicine that focuses on finding ways to mitigate those healthcare disparities was something that I wanted to be a part of."
It was here at Howard that Emeh also got his first hands-on experience in the world of sports medicine, doing sideline coverage for Howard's sports teams under the guidance of Dr. Oladunni Filanni. 
"The coolest thing from that experience was building relationships and gaining the trust of the athletes that I got a chance to interact with," Emeh said. "The best is watching someone get back in the game and playing their best after working a regimen we've developed for their injury."
This involvement at Howard only furthered his passion for sports medicine and made him even more confident that he wanted to apply for the NFL Diversity in Sports Medicine Pipeline Initiative position when he heard about it this past spring. After an intense application process, the fourth-year medical student, who is applying into physical medicine and rehabilitation (PM &R), learned about his dream-come-true selection.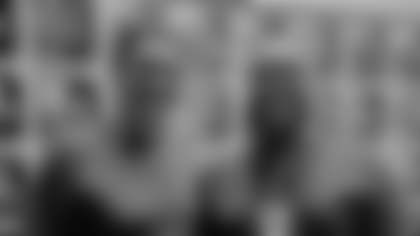 Emeh just finished up his one-month rotation in Washington last Friday, which allowed him to understand the basic elements of all facets of player care from an orthopedic, primary care sports medicine and athletic training perspective. He was effusive in his appreciation for all he was able to learn during his time with the Burgundy & Gold.
 "As someone who aspires to be in that position, I'm really grateful that I had a chance to be in this position to observe and see how it's done, to see the standard," Emeh said. "It was great to see how you talk to an athlete when they have a season-ending injury, how you talk to athletes when it's two days before a game, and you're telling them they're sick, how you talk to an athlete in the middle of a game when they get injured, and their adrenaline is high.'"
The 28-year-old took away new knowledge and skill sets that will be helpful as he continues on his sports medicine journey. One day he hopes to be a doctor just like the ones he worked with in Washington, marching into new frontiers of player care and linking up with others so athletes can be the best versions of themselves possible.   
"That's kind of where I want to be in 10 years, working with a team to help provide the best form of sports medicine," Emeh said. "I'm the type of person, whatever space I'm in or whatever I'm in charge of, I want to play a part in pushing the agenda forward. I want to be innovative. I want to advance whatever discipline I'm in and leave it in a better condition."