Hi Washington Football Family,
Wednesday is the "Day Off" for the guys on the squad this week, where they are focused on recovery, spending a little time with family, and pivoting their attention to the next game. A deep breath if you will. I thought that I would take advantage of that natural break in the week to give you a weekly update on the business side of the Washington Football House. I use a slightly longer format to answer some of the things I expect are on your minds, since 280 characters don't allow you to get details and often bring out the shittiest aspects in all of us 😊. So here we go…
Reflections From Panthers Week
Last week was a doozy. There is a lot we could reflect on together, but I'm struck by all the moving parts that Coach's young team and first-year staff had to navigate over the course of the week and on gameday. They had to determine the right lineup at key positions in the midst of uncertainty. They had to shift to a late-hour game with little advance notice. They had to maneuver the practice week around Christmas with COVID rates peaking around the nation. There was a sudden decision by the DMV area weather gods to act like it was winter (It was for real cold and icy last week, had me out here like:)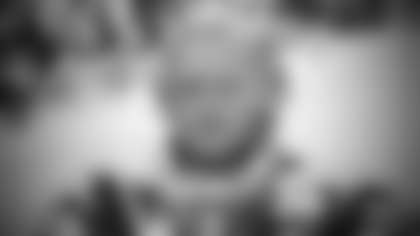 While the result fell short of what we all wanted (and I know it still hurts as a fan!), I witnessed this team keep its head, adjust and compete its way back into the game after unfortunate breaks and mistakes. There were many examples of this mental resilience and agility from the game, but none were more obvious than this: Taylor Heinicke, who went from being an engineering student to a backup quarterback for an NFL team contending for a playoff spot in fewer than three weeks. And with nine minutes left in the fourth quarter, he was tapped to attempt a comeback that would have clinched a playoff berth. My hat is off to Taylor's mental fortitude and agility in a remarkable effort.
It reminds me that successful leaders and successful businesses can and should plan rigorously but prepare their organizations for "sudden change" or big deviations from the plan. To do that, we must build agility into our business model. This means hiring and elevating leaders who are calm under pressure and able to quickly digest data to make good, emergent decisions. This means cross-training talent to understand the roles of their peers so we can flexibly fill the responsibilities of our colleagues in a pinch. This means being good with cash management so that when we suddenly must fund an unexpected need, we have the ability to do it (say, for instance, an entire payroll when you're not generating ticket revenue due to COVID… hypothetically of course ;) ). This means having a defined process for responding to crises where everyone knows who has decision rights on which topics, thereby enabling efficient and speedy decisions.
If we are to be successful with our major priorities, including the development of a new name, logo, etc., we will have to develop this as a core strength of our business at the Washington Football Team, and I'm excited about the leaders who have joined us to make this a reality.
Business Question Of The Week
What are the changes that need to be made when a game gets flexed?
Speaking of agility, we have already had to adapt often in 2020. We've seen plenty of examples of that this year with COVID-19 protocols limiting practice and time in the facility in a way that has never happened in league history and our game with the Steelers getting moved to Monday night.
With the Week 17 game against the Eagles being moved to Sunday Night Football, the team will have to adjust to one last schedule change, and like the players, we on the business side will need to adapt to that as well.
The NFL's flex scheduling is an effort to make sure the best matchups will reach the largest audience. We're going to be on one of the league's biggest stages, and it's an honor that the NFL wants to highlight the win-and-in situation that we are in. (So get hyped!)
But there are steps that need to be taken before that can happen. Since we were flexed to a network and time slot that we weren't originally scheduled to be on, we need to give them assets for their own broadcast. In other words, any footage that you see when Carrie Underwood opens the broadcast with the "Waiting all day for Sunday night" song will be what we provide them.
Both our football and business operations team will quickly flex their travel plans including flights and buses, meal times, hours needed at the hotel, security procedures for arrival and departure from the stadium, etc. They'll also adjust the incredibly important daily COVID testing window as well. I picture our operations teams led by Paul Kelly (football) and Chris Bloyer (business) like this each time there is a change like we had last week and this coming week.
We'll also be playing a nationally televised game, so we're changing the timing and format of our pre- and postgame radio shows to account for this. Our radio crew, which includes SVP of Media and Content Julie Donaldson, DeAngelo Hall (a former teammate of mine with the Falcons) and Bram Weinstein, will have to get in sync with the Eagles' in-stadium entertainment crew to get an "all-22" feed for us.
This is a chance to express to the NFL and the rest of the country exactly who we are as a team and an organization. This isn't just a chance for the football team to play in front of a national audience with the postseason on the line; it is a time for us to show off the creative work we do in all aspects of our business.
We want to take full advantage of the opportunity that is in front of us. As always, we want to deliver the best content to our fan base, and being in a nationally televised game provides a way for us to do that and grow that group as well. The progress we have made on building a new identity will be on display, and we want to maximize exposure for our team in a way that exemplifies those efforts as much as possible.
Encounters Of The Week
Here's one last ode to being agile. My most memorable encounter this last week was playing with my kids on Christmas. The star gift this year was a 12 pack of plastic Star Wars light sabers (I now know I have succeeded as a parent) and I was sore from all the running around the house and yard, re-enacting our favorite scenes and creating our fan fiction scenarios. I may have said "I've got the high ground" more than once. My kids are flexible and agile, but this former player body is decidedly not :).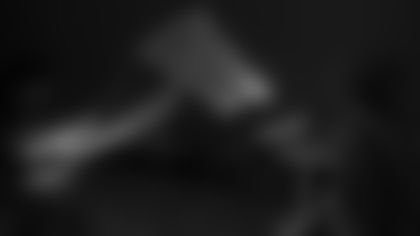 What's Next
Week 17. Win and get in. Division rival. All in Year 1 of what Coach and his staff are beginning to build. Can. Not. Wait.