It was football and fitness for the Redskins Charitable Foundation and a handful of former Redskins players on Tuesday.
The NFL and the Redskins Charitable Foundation hosted children from the Boys & Girls Club of Greater Washington for a free NFL PLAY 60 Redskins Youth Fitness Zone Clinic at the D.C. Armory.
Then they joined the Longest Yard Congressional Flag Football Game, the fourth annual clash between the Members of Congress and the Capitol Police.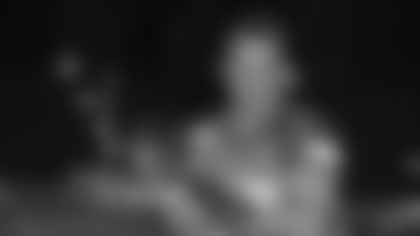 Former Redskins QB Heath Shuler, now a
congressman from North Carolina.


The Longest Yard Congressional Flag Football Game, the gridiron showdown between the bipartisan team of congress members and the athletic Capitol Police flag football squads, benefited the Capitol Police Foundation and the Washington Literary Council.
The Congressional "Mean Machine," led by former Redskins quarterback Heath Shuler, pulled out a 32-26 win in overtime, winning the Longest Yard Trophy for the first time. Shuler is now a congressman from North Carolina.
Budweiser, the event's Hall of Fame Sponsor, hosted a pre-game tailgate for local veterans and wounded warriors from Walter Reed and Bethesda Naval Medical Centers, in addition to providing special seating for these veterans at the game.
Several former NFL players moonlighted as coaches and players during both the PLAY 60 event and the flag football game.
Redskins greats Ken Harvey and Gary Clark were on hand. Former Redskins Ricky Irvins, Ravin Caldwell and Kenny Jenkins also participated.
PLAY 60 is the league's youth health and fitness campaign focused on encouraging children to be active for at least 60 minutes a day.
The ultimate winners of the flag football game were the charities for which both squads were playing: the U.S. Capitol Police Memorial Fund, providing assistance to families of their fallen, and the Washington Literacy Council, raising the literacy level of adults and children in the nation's capital.
This year's event was sponsored by the NFL (signature sponsor), Anheuser-Busch Inc. (Hall of Fame sponsor), Roll Call , ManTech, ESPN, Marriott International, Congressional Federal Credit Union, UnderArmour, VOX Global, Comcast, Burlington Northern Santa Fe Railway, Dudinsky, Lisker & Associates, East Coast Industrial Supply, Inc., National Beer Wholesalers Association, Diageo, Imperial Headwear, SGMA International, MaxMuscle of Manassas, Stracka Design Company, Twenty-First Century Group, AT&T, Southern Company, JAKA Consulting, Fantappers, Ironcutter Media and CarePoint Diamedix.
Longest Yard Football Game Roster
Bipartisan Congressional Squad:
Bill Shuster (PA – 9), Heath Shuler (NC – 11), Tom Rooney (FL – 16), Sam Graves (MO - 6), Paul Ryan (WI - 1), Duncan Hunter (CA - 52), Jeff Flake (AZ - 6), Chris Lee (NY - 26), John Boccieri (OH - 16), Jack Kingston (GA-1), Patrick Murphy (PA - 8), Joe Donnelly (IN – 2), Jesse Jackson Jr (IL-2), Frank Kratovil(MD-1), Mike Arcuri (NY – 24), Glenn Nye (VA – 2), Brad Ellsworth (IN – 9), and Anthony Weiner (NY – 9), John Booty (Eagles), Ken Harvey, (Redskins), Don Malloy (Lions), Ed Lee (Lions), Kenny Jenkins (Redskins), Gary Clark (Redskins), Ricky Irvins (Redskins), Ravin Caldwell (Redskins).
Capitol Police Squad:
Jim Davis, Ron Potter, Larry Bell, Ron Russ, Mike Herbert, Tom Perrell, Frank Quick, Milton Harris, Ty Bond, Bill Scofield, Douglas Carter, Irv Washington, Spencer Wilson, Joe Torreyson, Tim Cullen, Milton Boston, Chris Stoehr and Harry Dunn.