During a typical practice, Tom VanDruff can often be found doing an activity that absolutely doesn't fall on his list of role-assigned duties: passing out water bottles to the players. In a way, he can't help himself. Jumping in when he sees there might be a need to fill or a way to assist is just how he was trained.
"If you are a nurse, and you are sitting down while other nurses are working really hard, you might as well just turn in your badge and not come back the next day," he said. "I'm used to being part of the nursing staff and a team where everybody kind of works together to get the job done and pitch in."
Though he is part of the larger Commanders medical care team, VanDruff is really one of one. No one else on the full-time staff has his degree or can specifically do what he does. In fact, no one on any of the full-time staff around the league has someone like Tom VanDruff. He is the first nurse practitioner to work full-time on an NFL team. In his job, which he started during training camp, VanDruff has relished the opportunity to make everyone's life -- from the athletic trainers to the team doctors to the players -- a little easier.
Understanding how VanDruff became this NFL history-maker is a little…complicated. There's what can be considered the longer term, slower-progressing context behind his hiring, the moving pieces of which include, among other things, shifting trends in the NFL medical world and the league's new collective bargaining agreement.
Additionally, as these elements have brewed, a specific moment occurred in the past year, which put the needs of player care from the sidelines in clearer focus than perhaps ever before.
"Damar Hamlin was probably the tipping point," said Dr. Anthony Casolaro, Washington's head medical for the last 26 years. "We realized we probably needed someone with a certain skill set here pretty much all the time."
Casolaro, who is also the former president of the NFL Physicians Society, had a front row seat to these developments. Witnessing and making sense of all of it brought him to the realization that there would be immense value in having an advanced practice provider on staff at the facility every day.
Advanced practice providers include nurse practitioners (NP) and physician assistants (PA). The Las Vegas Raiders were the first team to hire a full-time advanced practice provider, bringing on PA Tim Harkins four seasons ago. PAs and NPs are both trained to diagnose and treat illnesses and prescribe medication. In Virginia, nurse practitioners like Tom VanDruff have even more prescriptive independence than PAs. All's that to say, Dr. Casolaro knew that VanDruff had the ability to be a vital resource and care provider for Washington.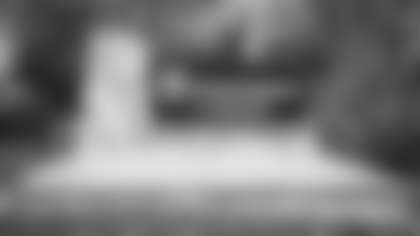 VanDruff, who first knew he wanted to be a nurse after time spent as a nurse's aide during summers in college, has been in critical care for essentially his whole career. He's worked at places like Virginia Hospital Center and Washington Hospital Center for over two decades and, for the last 13 years, has been a professor at Georgetown's School of Nursing. And while there's no doubt a bevy of differences between the frontlines of ICUs and emergency departments and OrthoVirginia Training Center at Commanders Park, VanDruff sees core similarities that transcend any workplace particulars.
"At some point, everybody is going to be in need of access to the health care community, and they're going to be somebody's patient, and they're going to need somebody to sort of help them and look out for them," he said.
VanDruff makes players' lives easier every day, offering treatment when acute illnesses pop up and being a resource when they might want a reference or advice for a sick family member. Because of him, a guy doesn't need to, say, take precious hours out of his busy Wednesday ahead of Cowboys week sitting in a doctor's office waiting room to see someone. The ways he enhances the care at OrthoVirginia Training Center don't stop there, though.
"The athletic training staff often times need to speak with a physician, or they might need a medication for a patient or something like that," VanDruff explained. "By having me here at the facility it sort of takes that delay and that kind of speeds up the process and makes it easier for the athletic training staff."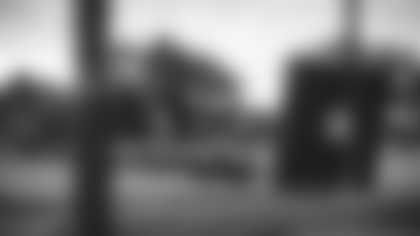 Then there is how he supports Dr. Casolaro and the team of orthopedic medicine doctors that work with the Commanders. These doctors aren't there every day. All of them have their own practices they tend to in addition to their work with the Commanders. Having someone with the skill set and prescriptive power that VanDruff has looking after patients when they can't be there is significant.
"When they're not here, they can feel confident that there's somebody here who is helping them and taking care of things that are easy to resolve without needing to escalate to a higher level," VanDruff said.
Since joining the team in July, he has loved getting to know all the different personalities at the facility and embracing a new challenge. And while he is proud to be the first to do what he does, he's hoping he isn't the "only" for much longer.
"It's really forward-thinking of an organization to have somebody like a nurse practitioner on staff," VanDruff said. "My hope is that all of the clubs sort of think of the same thing and have somebody like a nurse practitioner or physician assistant on staff just to provide just that much extra care for these guys."