The Washington Commanders joined the United Service Organization (USO) and Black Rifle Coffee Company to assemble 2,000 care packages for outgoing military personnel in a Pack4Troops event on Nov. 8.
"It's the last pieces of home these soldiers, airmen, or medics see before they go out," said Noah Neleski from the Marine Corps Embassy Security Group (MCESG). "So yeah, it's important. It's a small thing, but it goes a long way."
The work, which was part of the Commanders' Salute to Service month, was brought together by team president Jason Wright, the family of the team coaches, organization staff, marines from the Marine Corps Embassy Security Group (MCESG), the USO, and the Black Rifle Coffee Company. 
Whether someone had a military connection or not, the value of this initiative stayed widely understood. 
"There are military spouses here, but there are also people who have not served and aren't related to anyone that's served," Devon McTavish from the USO said. "But they're a part of the mission to help those who have given and sacrificed so much to defend our freedoms."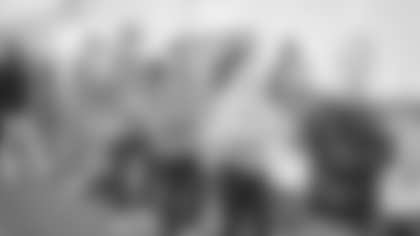 Coming together for Pack4Troops is one fraction of the more extensive work done by these organizations and the Commanders to support military personnel year-round.
"The USO serves those who serve, so we are in 250-plus locations around the world helping military personnel and their families," McTavish said. "And that's really what these packs are meant for, to be a little piece of home. We're not entirely sure where they'll end up, but they'll be across the Atlantic or the Pacific."
Despite being put together in the DMV area, these packages will end up worldwide. And each time, they push to recreate the same thing: giving military personnel a piece of home to remind them that no matter where they go, their sacrifices don't go unnoticed. 
"These packages make such a large difference," said Mike Garcia, a brand ambassador Black Rifle Coffee Company. "And as someone who has been deployed, I know how good it feels when those come in, and everyone's just ripping them open. It makes a world of difference."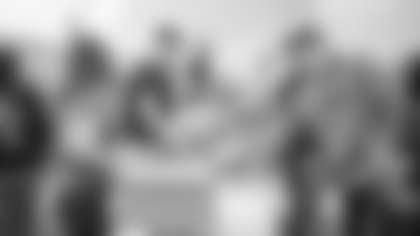 The Washington Commanders understand the incredible value of this work, as does Chris Bailey, a 25-year veteran who's been nominated for the 2023 NFL Salute to Service award. Bailey's welcoming of different organizations to pair with the Commanders is an integral part of the team's work to give back to military personnel and their families. 
"It's absolutely amazing," said Chris Holthus, a lead coordinator in the Pack4Troops planning. "I do these events all year round, and it's nice to see people give back to the military. It's a fantastic feeling to see everyone come together, and the Washington Commanders are wonderful in doing this."
The year-round Washington Salute program also pulls in service members stationed in the DMV area to connect with this work and others in the military community. 
"We have an exciting group of young marines here," Neleski said. "As soon as we were asked to come out here, we were so excited. Working with local teams to provide this kind of support is important and something we care about being involved in as much as possible."
As decorated veterans, young marines, and Commanders community members all come together, they all have one thing in common: the shared desire to remind military personnel abroad that no matter where they are, they're deeply appreciated back home.