Rivera has been hard at work preparing his new coaching staff that includes great teachers of the game, such as defensive coordinator Jack Del Rio and offensive line coach John Matsko. The full list of coaches can be found, HERE.
It would be easy to name off some of the top players playing in the Senior Bowl in Mobile, Alabama, this weekend, but the Redskins currently don't have a second-round pick, and many of those players will be unavailable.
However, there will be plenty of quality players who might be available in later rounds. Here are five players Redskins fans should look out for this weekend:
1. Josh Jones, T, Houston
The offensive line as a whole is the biggest area of need heading into the 2020 season. Guards Ereck Flowers and Brandon Scherff, tackle Donald Penn and center Tony Bergstrom will all be free agents when the league year begins at 4 p.m. on March 18, so Rivera and his coaching staff will need to address the group sooner rather than later.
Tackle Josh Jones out of Houston could be part of the answer to at least one of the questions surrounding the offensive line.
At 6-foot-7 and 310 pounds, he's taller and weighs less than both Penn and Morgan Moses. He is also a three-time preseason American Athletic Conference selection and blocked for an offense that rushed for 188.1 yards per game and 4.8 yards per rush.
CBS Sports has Jones as the 47th-best prospect regardless of position, while ESPN's Mel Kiper Jr. had him as his No. 4 tackle on Nov. 27. The tackle position is still in flux, but Jones could add some depth at a critical spot should he be available.
2. A.J. Green, CB, Oklahoma State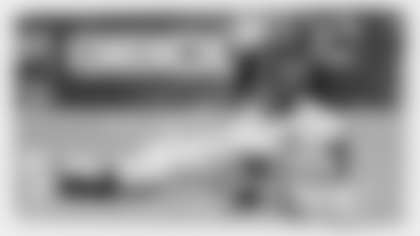 A.J. Green is not going to raise any eyebrows with his interceptions. He only had six in four years at Oklahoma State, four of which came in his sophomore year, and he only had one as a senior.
With that being said, Green is a tough, physical cornerback who broke up 21 passes in his college career. Plus, he has an uncanny ability to bring ball carriers to the ground.
As Redskins safety Landon Collins once said, "All DBs tackle; not all of them do it the way I do it." Green might not tackle as well as Collins, but he does excel in that area.
He had 147 total tackles in his four years with Oklahoma State, 119 of which were solo. He had 49 in his senior year, which was good enough for fourth on the team.
Cornerback isn't necessarily a position of need heading into the 2020 season, and the Redskins have players who can force turnovers in Quinton Dunbar and Fabian Moreau.
But there's always a need for a quality tackler, and Green's services could be of use.
3. Jared Pinkney, TE, Vanderbilt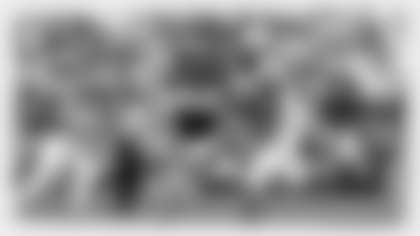 Jared Pinkney is an interesting addition to this list. He was the No. 1 tight end on Kiper's Big Board, and at 6-foot-4 and 260 pounds, he moves well in space and is much faster than his frame would suggest.
But he was limited to eight games and just 233 yards -- the lowest total in his career at Vanderbilt. His receptions (20) and yards per reception (11.7) were also career-lows.
Still, if his previous stats and highlights are any indication of his talent, he would make for a unique weapon in the Redskins offense. Any time the ball was thrown his way, the result was usually a big gain for the Commodores. It's also worth noting that in his junior year, which was his best statistical season, he had 774 yards with seven touchdowns.
The tight end position is another position of need for the Redskins, as Vernon Davis is set to be a free agent and Jordan Reed missed all of the 2019 season with a concussion. What's more, Rivera and offensive coordinator Scott Turner's offense had Greg Olsen as a safety net for quarterbacks with the Panthers. Pinkney certainly fits that description.
4. John Simpson, G, Clemson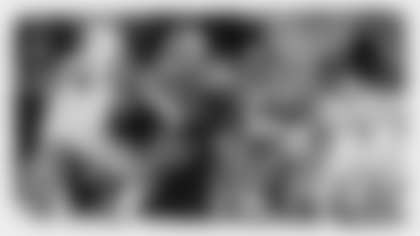 Among the offensive line positions, guard is the one that needs the most immediate attention. With both Scherff and Flowers set to hit the open market, that leaves a gaping hole in the offense's interior.
Even if the Redskins decide to keep Scherff and Flowers, it would be nice to have someone as a backup.
That's where John Simpson comes in. At 6-foot-4 and 330 pounds, he's heavier than Scherff but is quick enough to hold back pass rushers and physical enough to dominate interior players in the run game.
He's fresh off a College Football Playoff National Championship appearance with Clemson and was a second-team All-American.
There is a chance he could be off the board between the Redskins' first two picks, but there may also be available in the third round.
Depending on what the Redskins do with Scherff and Flowers, Simpson would have a lot to offer to this Redskins' offensive line.
5. Jabari Zuniga, DE, Florida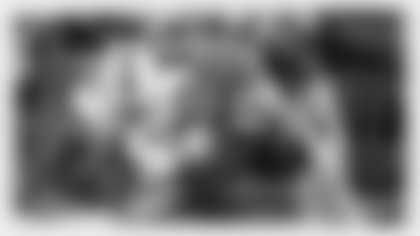 It is still uncertain whether the Redskins will take Young with the No. 2 pick, but even if they do make the move, they still need help with depth on the edge. They have three defensive ends set to be free agents in March, and while none of them saw significant playing time, it's always good to bolster the roster.
Jabari Zuniga only played in six games last season, but he has proven throughout his career to be a formidable edge defender and a quality addition to any pass rushing unit. He had at least four sack from 2016-18, and in 2018 he had 11 tackles for loss to go with 45 total tackles.
The Redskins had 46 sacks last year, which was good enough for 10th in the league, but they also play teams like the Dallas Cowboys, Philadelphia Eagles, and New York Giants who have young quarterbacks. Any defense going against passers like that need as many pass rushers as possible. So, while Young might be the star of the draft class, Zuniga could be a solid rotational piece.