(The players listed are based on the opinion of Washingtonfootball.com staff writer Zach Selby. The views and opinions expressed in this article do not reflect the opinion of the team.)
It has only been a week since general manager Martin Mayhew and executive vice president of football/player personnel Marty Hurney joined the Washington Football Team, but they are already working on improving the roster.
Both Mayhew and Hurney are at the 2021 Senior Bowl in Mobile, Alabama, evaluating some of the top senior college football players in the country. It is the first time teams are able to get an up-close look at prospects, Hurney said, with the coronavirus pandemic limiting most access. Players have been practicing for the past few days, and so far both executives are impressed with what they have seen.
"It's one of the most important things that we plan on doing this entire season," Mayhew told Senior Vice President of Media and Content Julie Donaldson on Tuesday. "And we're off to a good start. Really good practices today from both teams. A lot of promising, young talent out there."
Washington performed beyond most people's expectations in 2020 by more than doubling its win total from 2019 and winning the NFC East. Head coach Ron Rivera is excited about what the team can accomplish in 2021, but it will need to address some areas of need at crucial positions.
That is why Mayhew and Hurney's trip to Alabama is so important; the information they bring back to Rivera will provide an initial scouting report for Washington's draft plans. Here are five players for Washington fans to watch this weekend.
Jabril Cox, LB, LSU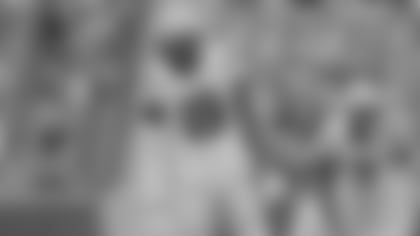 The linebacker position is one of the few areas on defense that Washington could bolster after the 2020 season. Jon Bostic, Cole Holcomb and Kevin Pierre-Louis were three of the team's top five tacklers, but the position itself was inconsistent outside of those starters.
If Rivera wants to add depth to the position, Jabril Cox out of LSU could be a player who could provide that.
Standing at 6-foot-4 and weighing 231 pounds, according to ESPN, Cox is in line with Bostic, Holcomb and Pierre-Louis in terms of measurables. Prior to playing for LSU in 2020, Cox spent three seasons at North Dakota State, where he racked up a slew of All-American accolades. They were well-deserved considering he led the Bison in tackles each season, recording 258 during that span, and added 14 sacks.
On top of that, Cox is also exemplary in coverage; he deflected 23 passes and hauled in nine interceptions in his college career. And if you need an example of Cox's cover ability, look at him breaking up a pass against Florida.
Cox is the No. 4 inside linebacker, according to ESPN's Mel Kiper Jr., in this year's draft, but a strong performance this weekend could boost his stock even more.
Chazz Surratt, LB, North Carolina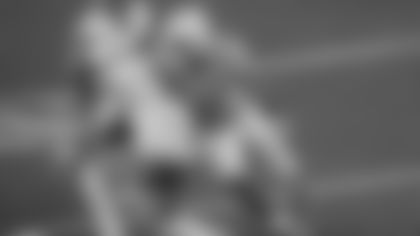 In March, Rivera signed Logan Thomas, a tight end who was originally drafted as a quarterback, and Thomas cashed in by catching 72 passes for 670 yards and six touchdowns. North Carolina linebacker Chazz Surratt made a similar switch after a coaching change in 2018, going from quarterback to linebacker, and has had similar results.
Surratt joined the Tar Heels as one of the best high school players in North Carolina, ranking fourth all-time in passing yards (11,567), fifth in passing touchdowns (136) and second in all-time yardage (16,593). That led to 30 straight wins and state championships in 2012 and 2014.
But Surratt struggled with turnovers in two seasons as a passer with the Tar Heels, and when Mack Brown became the head coach, he switched to linebacker and shined with 207 tackles and 12.5 sacks. He ranked seventh in pressures among Power 5 linebackers in 2018, according to Pro Football Focus, and had 63 in the past two seasons, which is the most among non-defensive linemen.
"He's got everything he needs for the pros. He's fast, he's smart, he's tough, and it's really important to him," Brown told NFL.com. "Nothing in his life right now is more important to him than helping this team win and being the best player he can be."
Kiper listed Surratt as his No. 2 inside linebacker ahead of the 2020 season. It is fair to say he lived up to that with 91 tackles, six sacks and an interception.
Dillon Radunz, T, North Dakota State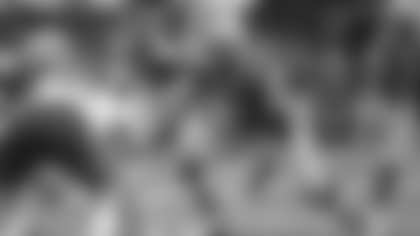 It has been a while since Dillon Radunz has been on the field; he participated in North Dakota State's one game in 2020 against Arkansas State, but then the FCS moved its schedule to the spring and Radunz decided to prepare for the draft instead. There's not much recent film on him, but his resume is certainly impressive.
Originally recruited as a defensive lineman out of Minnesota, Radunz switched to offensive line and impressed head coach Matt Entz with his blocking ability. It took two seasons for Radunz to see significant time on the field, though, after redshirting his freshman year and then tearing his ACL in 2017.
Radunz made a full recovery in preparation for the 2018 season, and that is when his talent started to show. He was voted second-team All-Missouri Conference that season, and after not allowing a sack and recording 63 knockdowns in 2019, he was a consensus FCS first-team All-American and received first-team All-Conference honors.
Radunz hopes NFL scouts will see a player who "loves to play the game from an analytical view," and off the field, he wants them to know that he likes to lead by example.
"Honesty and integrity are huge to me," he told Sports Illustrated. "I'll always be there for my teammates on and off the field and love to push guys to their maximum potential while also receiving that same notion from them."
Although Radunz has not played since the Bison's 39-28 victory over Central Arkansas, his practices at the Senior Bowl indicate he has not lost a step from his time off.
Kadarius Toney, WR, Florida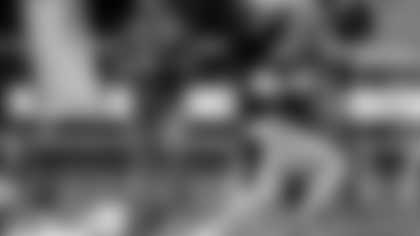 Sage Surratt, WR, Wake Forest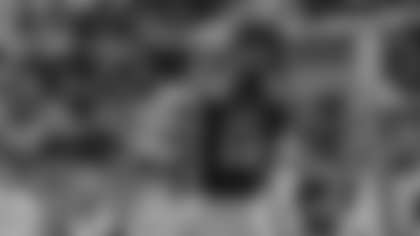 Like Radunz, Sage Surratt has not played much football recently since he opted out of Wake Forest's 2020 season, citing COVID-19 concerns. But Chazz Surratt's brother has also shown he can be a capable receiver.
Sage Surratt put together a solid season in 2018, making 41 receptions for 581 yards and four touchdowns, but he made drastic improvements in 2019 with 1,001 yards and 11 touchdowns on 66 receptions. He set a school record for most consecutive games with a touchdown catch, which led to PFF naming him to its ACC Team of the Year.
"In only nine games this season, the redshirt sophomore showed elite contested-catch ability," PFF's Michael Renner wrote in 2019. "He hauled in 18 contested catches on 30 opportunities. That was the fourth most of anyone in the country. Surratt also nearly doubled his yardage total from 581 last year to 1,006 this season. While his speed is limited, Surratt consistently wins in the underneath and intermediate range."
Sage Surratt seems to be making an impression during the Senior Bowl. ESPN front office insider Mike Tannenbaum noted that he was a "big riser" because of his ability to separate and adjust in the air during his Jan. 26 practice. There are some who list his speed as an issue, but if he can make catches like the one below, that will make up for a lack of burst against NFL defensive backs.