The opinions expressed in this article do no reflect those of the team.
Some of the best college prospects in the country are putting on a show in Mobile, Alabama, for the 2023 Senior Bowl, and the Washington Commanders' scouts and coaches are there to get a look at what they could add to the roster.
Here are some players for fans to watch throughout the week.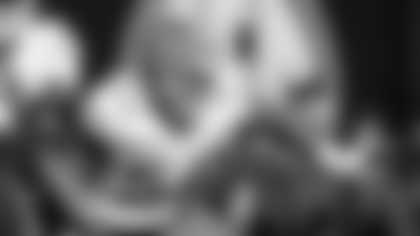 O'Cyrus Torrence, IOL, Florida
Daniel Jeremiah's first mock draft of the offseason featured the Commanders taking Oregon cornerback Christian Gonzalez, which would certainly address a need in the secondary.
O'Cyrus Torrence was taken one pick later by the Pittsburgh Steelers, and while shoring up the defensive secondary is a priority for Washington this offseason, one could argue that getting some stability on the offensive line is more important.
Torrence, who spent three seasons with Louisiana before transferring to Florida, has much of what Rivera looks for in his players. He has been a starter since his freshman season in 2019, and he is a physical presence in the run game. At 6-foot-5 and 347 pounds, he is a mammoth of a player who could be useful for Washington, especially with its desire to run the ball more often.
The best thing about Torrence is that his performance level did not waver once he moved from the Sun Belt to the SEC. He received the best overall grade for a guard from Pro Football Focus (88.0) and that was highlighted by a position-leading 89.9 run-blocking grade.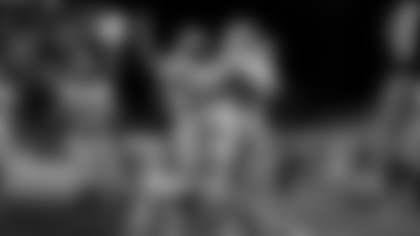 Cody Mauch, T, North Dakota State
Cody Mauch might have one of the most recognizable faces at the Senior Bowl. With his long, red hair and toothless smile, he at least looks the part of an offensive lineman.
But Mauch backs up the appearance by being one of the better tackle prospects at the Senior Bowl this year. He spent six seasons with the Bison after switching positions as a walk-one tight end and excels at lateral movement as well as working his way up to second-level defenders. His 90.9 overall PFF grade topped all tackles in the FCS.
Mauch's experience and traits hint at him possibly being a starter at some point in his career. He will a bit of a project, whether it is Washington or another team that drafts him. He needs to work on some aspects of his technique, particularly in pass protection, and a move to guard is a possibility because of his arm length. It could also take him some time to adjust to the level of competition he would see against NFL defensive fronts.
With that said, he could grow into a competent starter with the right tutelage.
Tyrique Stevenson, CB, Miami
Devon Witherspoon is considered by many to be one of the best prospects in the country, and if he were in Mobile, he would be a player to keep in mind. But the Illinois stud corner opted out of the Senior Bowl, so the Commanders' scouts will have to settle with the talent at their disposal for the time being.
That should not be a problem, though, because Tyrique Stevenson is a quality defensive back in his own right. A four-year contributor for the Hurricanes, Stevenson finished his career with 115 tackles and three interceptions. The picks might not impress some compared to other players, but where Stevenson stands outs is in press man situations.
Take his performance in 2021 as an example. He allowed five catches on 21 targets and forced five incompletions with a passer rating of just 39.4 in man coverage.
The main question regarding Stevenson is whether he can fit in a scheme that runs more zone coverage (Washington tends to run zone coverage more often). Still, if he is put in the right situation, he could be a quality depth piece with the potential of being a starter.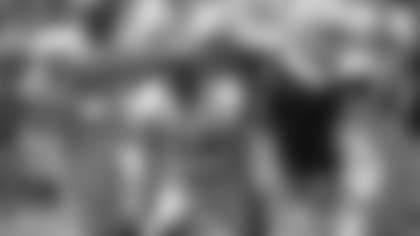 Andre Carter, LB, Army
Jamin Davis' improvement was a welcomed sight in 2022, but that does not change the fact that Washington still needs to address depth at linebacker. Five of the Commanders' pending free agents this offseason are at the position, including contributors like Cole Holcomb and David Mayo.
Andre Carter could be an interesting addition to the group.
Carter has no shortage of tools at his disposal. He has impressive quickness, which he used to collect 15.5 sacks in 2021, and Army used that athleticism as an excuse to move him around the defense to get the most out of him.
Carter is a raw talent, though, so it will take some time for him to become a consistent player at the next level. He could use some polishing as a pass-rusher -- his 2022 performance was not as dominant from a statistical perspective -- and he needs to be more present as a run defender.
Carter is likely a Day 3 prospect as this point. However, if he can develop, he has the physical tools to be a star.