Tropical storm Ophelia brought grey skies and plenty of precipitation in Week 3, but none of that dreary weather could dampen the ray of sunshine that was Anthony "Tony P in D.C." Polcari at FedExField.
"This is incredible. I'm so happy to be here. I haven't been to a game in so long, and this is just so great," Tony P said.
The Methuen, Massachusetts, native and bigtime sports fan was enthusiastic about his NFL outing after not having been to a game in over 15 years (his last in-person gameday, coincidentally, was a Washington road game against the Patriots). With the help of SeatGeek and the Commanders, Tony P had a fun Sunday filled with plenty of memorable moments, including hang outs with fans and alumni and time spent on the sidelines before kickoff.
As the 25-year-old consultant will tell you, a well-put-together outfit is key for setting the tone for a good day. For his trip to FedExField, Tony P donned a Commanders polo, jeans, a team hat and, of course, his aviator sunglasses. Mingling with fans and alumni upon his arrival, the influencer was struck by the "electric" atmosphere all around him. His time in SeatGeek Legends Plaza was highlighted by a meet up with Super Bowl champion and MVP Doug Williams (a new member of the P Hive perhaps?)
During pregame warmups for the players, Tony P got himself loosened up as well. On the sidelines, he showed off his arm and his quick feet. His typical touch football game with his buddies has given him an itch for the action. The positive masculinity advocate is hoping that he can continue to do more sports content in the future and expressed feeling "honored" and "blessed" to be out there on the day.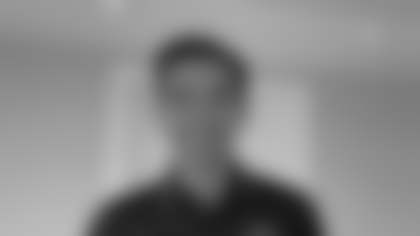 And now that we've officially entered fall, you can bet that the kitchen maestro has some ideas up his sleeve for gameday grub. Move over, cod and salmon. It's time for wings – Tony P style.
"With football season here, I have my Sunday sauce. So, I may need to bring it to one of the games here to give you all a little taste, but also some BBQ I'm working on, we'll see how that goes," he said. "I'm going back to my recipe books to see if I can mix it up a little bit."