On a brisk Saturday in September, the Redskins' locker room was crowded with men excited to step onto FedExField but at the same time nervous about the challenges just ahead.
These men were being proactive about their health.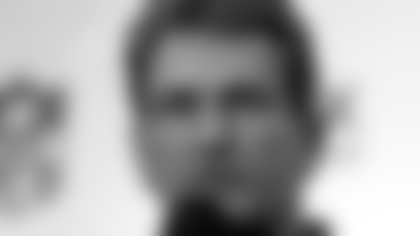 Theismann encouraged those in attendance to extend the message to family and friends.
September, or "Prostate Health Awareness Month," prompted the Redskins as an organization to look for ways to take action against prostate-related illnesses.

With that in mind, the Redskins provided their most health-conscious fans an opportunity to make health a main priority.

On Sept. 15, the team cosponsored "Time Out for Men's Health," a prostate health screening event in conjunction with GlaxoSmithKline, the Men's Health Network and the American Urological Association Foundation.

So, from 11 a.m. to 4 p.m., the locker room at FedExField was used as the setting to give men free prostate screenings.

Those in attendance were able to get insights into their personal health profiles. They also had an opportunity to meet former Redskin quarterback and football analyst Joe Theismann and Congressman Albert R. Wynn of the fourth Congressional District of Maryland.

It was an occasion to make a commitment to improved health, as was underscored by Theismann, the NFL's most valuable player during the 1983 season.

"I understand the importance of getting annual prostate exams," said Theismann, who went on to tell those in attendance to extend the message to their friends and families.

More specifically, Theismann encouraged males 40 years of age and older to get an annual prostate exam and to ask questions about prostate care with their physicians.

At FedExField, doctors were on site to administer Prostate Specific Antigen (PSA) tests along with optional digital rectal exams (DRE).

A total of 137 men signed up for the event with 115 men receiving each test. Five of the men who underwent testing had potentially dangerous PSA readings.
---
What You Can Do To Learn More About Prostate Health
If you are a male over the age of 40, get a prostate exam annually and ask questions about prostate-related illness with your physician frequently.
According to the American Cancer Society, it is estimated that 218,890 men will be diagnosed with prostate cancer this year and 27,050 may die from the disease.
There are a number of preventative measures men can take to prevent the disease or catch it in its early stages, such as Prostate Specific Antigen (PSA) tests along with optional digital rectal exams (DRE).
A healthy PSA count, according to the American Cancer Society, is below 4. The PSA test finds out how much protein is produced in the blood. A PSA count between 6 and 10 usually means the patient has prostate cancer.
Research has shown that African American men are more likely than men of other groups to have prostate cancer.
Prostate health issues and prostate cancer must not be considered as merely a "man's disease," according to Walter A. Jones III, M.D.
"Each year," says Dr. Jones, director of medical education for Men's Health Network, "thousands of wives, children, relatives and friends are hurt, often in devastating ways, from loss or suffering related to prostate health issues."
Here are three ways to get more information about prostate health, according to Men's Health Network:
Men's Health Network (MHN) is a non-profit educational organization comprised of physicians, researchers, public health workers and other health professionals.