17-year-old Keith Ismael sat in the living room of his childhood home while the dark blue-green ink of the tattoo gun dug into his forearm. Some of the most important male figures in his family looked on as the design, with its ribbons of patterned spearheads and feathers, began to take shape. The Samoan half sleeve would take more than 12 hours to complete.
"It was my time. It was a very ritualistic, kind of coming into manhood rite," Ismael said of the experience. "When you get a tattoo, it's a different type of status, because you carry the weight of your culture on your body for the world to see."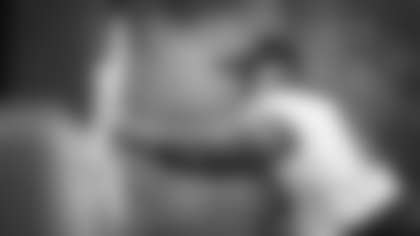 That half sleeve came just months before the teenager stepped on campus at San Diego State University. The sun of the Filipino flag, located on his right hand, was added during his rookie season in Washington. Important juncture after important juncture, markers of Ismael's Asian American and Pacific Islander (AAPI) identity have found a home on his body -- specifically in highly visible places. In addition to outwardly conveying important messages about his background and the traditions that have shaped him, these tattoos serve to ground and empower the now 23-year-old. The meaning behind the body art mirrors a larger truth about Ismael's relationship to the AAPI cultures that have shaped him. He has a deep sense of pride and gratitude for how these aspects of his identity have helped him move through life and achieve football success.
For the Oakland, California, born-and-raised Ismael, an appreciation of his Samoan, Filipino and Chinese background started from a young age. A childhood spent in one of the most culturally and ethnically diverse pockets of the country (which includes the largest population of AAPI-identifying residents in the mainland US) came with a unique kind of acceptance and comfort in who he was.
"I was around a lot of cultures all the time, so I never really felt different as a kid," Ismael said.
From sitting in classrooms to going to church to eating at restaurants as a kid, Ismael learned that one's heritage and cultural identity should be celebrated as beautiful and special. On a personal level for Ismael, understanding this idea took on life-changing significance when he fell in love with the sport that had captured the hearts of so many men in his family and those around the country who looked like him.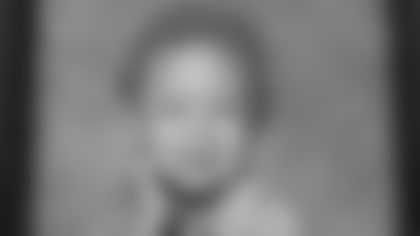 "Football has always been a big part of me, especially being of Pacific Islander descent, that's one of the main sports you're supposed to play as a young boy," Ismael said.
His dad played at Florida A&M. His uncle played at Oregon. All of his cousins played growing up. For Ismael, playing football felt more like embracing a purpose than choosing a sport to join. In addition to being influenced by the participation of his male relatives, his attitude and feelings towards football were inspired by standout pro players with AAPI roots.
"One of the most iconic for me was for sure watching Troy Polamalu play for the Steelers, like his hair flowing out. He's just knocking fools," Ismael said. "I mean, it was great to see, and it inspired me."
In Polamalu and others, the budding football star from the Bay Area saw what he could be. After impressing in high school, Ismael piqued the interest of a handful of schools, including Colorado State, Hawaii and Eastern Washington. He ultimately chose to play at San Diego State, excited by the vision of the Aztecs' offensive line coach who believed Ismael could be a standout center.
"Fast forward two years later and I'm starting at center for San Diego State. [Playing center] was something foreseen by a lot of very important people around me in my football life," Ismael said. "I also felt like it was just a natural position for me. I liked being able to see what's going on and take control."
Making the jump from the high school level to the college game can be jarring and difficult for many young talents. Ismael, having learned the importance of following a routine and careful execution throughout the many church events, ceremonies and family gatherings he participated in growing up, was tunnel-vision focused on perfecting his craft.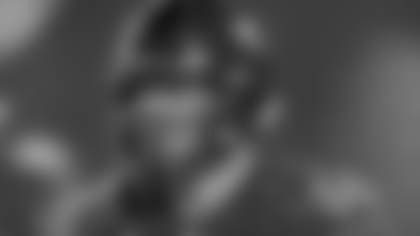 "Football is all about discipline, and discipline is one of the biggest things in Filipino, Samoan and Chinese culture. From the simplest things, like the chores in the house, to the big things of ceremonies, like weddings and funerals. Those are multi-day events where there are detailed steps you have to follow, that requires process where 'it's tradition to do this on this day,'" Ismael explained. "We're a very detailed people, and I feel like that helps on the football field."
Throughout his college career, he channeled that focus, built upon the "physical gifts" he attributes to his Samoan ancestry and added many other skills to his arsenal. All of his hard work culminated in achieving a dream in 2020 when, in the fifth round of the NFL Draft, Ismael was selected by Washington. After a rookie season soaking in as much as he could learn from his environment, Ismael seized his opportunities in 2021 and earned praise from coach Ron Rivera who called him a "technician" for his performances.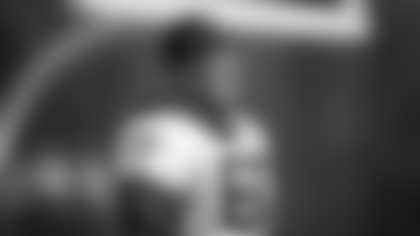 As he gears up for his third season in Washington, Ismael feels equipped to rise to any challenge. Crediting his Pacific Islander-influenced upbringing, he's learned an invaluable skill for navigating this high-pressure life of an NFL athlete -- how to strike the balance between embodying what he calls a "warrior" mentality marked by intensity and aggression while not getting too swept up in the heat of emotion.
"My culture is built off of grit and hard work and toughness, but also like a calmness and centeredness," Ismael said. "I've really seen the principles and morals and lessons that are core in our culture carry into football. It's just had a huge influence on my path in life."