Second-year wide receiver Cam Sims has an opportunity to make an impact Sunday against the defending Super Bowl champion New England Patriots after spending the first quarter of the season on the practice squad.
The Redskins announced the release of wide receiver Robert Davis and Sims' promotion to the 53-man roster earlier this week. Sims was a standout performer throughout training camp and continues to impress the coaching staff through the early portion of the season in practice.
"I think, just overall, the full body of work, really I think Cam [Sims] has put in some good work out here at practice." said head coach Jay Gruden. "He's made some splash plays running scout team, and I thought it was time for him to get an opportunity."
Rookie wide receiver Terry McLaurin is still dealing with a nagging hamstring injury and is listed as questionable for Sunday's game. With McLaurin's status unknown, other members of the wide receiver group will need to step up against the NFL's best defense. The Patriots are leading the league in every major defensive statistical category.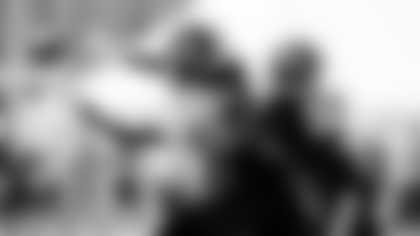 Standing at 6-foot-5, Sims is the tallest of the Redskins' receivers. Sims has worked hard over the past four weeks and is excited for his opportunity.
"I'm just ready to go to work now, take it day by day, whatever falls I'm ready," said Sims.
Sims has had the opportunity to get practice reps at both the X and Z receiver roles. Playing several roles has helped Sims learn new tricks of the trade at the receiver position. The experience of playing a variety of receiver positions makes him more versatile and allows the coaching staff to utilize him in a variety of all over the field.
"He has great knowledge of knowing both positions, really all three," Gruden said.
However, the biggest thing that Sims has learned and improved upon are his releases, specifically at the top of his routes. Playing against a physical secondary with the cornerback tandem of Stephon Gilmore and J.C. Jackson, beating press coverage will be crucial.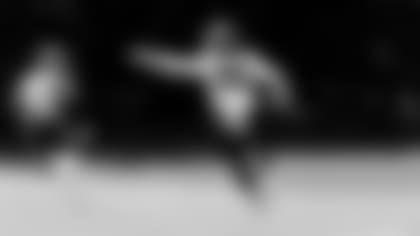 "Doing the practice squad, I'm just working on different things," Sims said. "Doing different techniques, trying stuff and seeing which one worked and which ones didn't work."
As a member of the practice squad, Sims primary role has been playing on the scout team and acting as the opponent's top receiver. Playing on the scout team has provided Sims the opportunity to get valuable reps against the first-team defense.
"Just getting the defense ready. For Philly I was Alshon Jeffrey, I was really just the scout team guy," Sims said. "I just used what they wanted me to run. Of course, last couple of weeks I've been going against [Landon Collins], [Quinton Dunbar], [Fabian Moreau], [Josh Norman]. You can't help but get better, so I just want to thank them for making me better."